NCIS, CSI: Vegas, The Amazing Race, Survivor & More Get CBS Renewals
CBS announced nine more renewals today, including NCIS, CSI: Vegas, The Amazing Race, Survivor, 60 Minutes, 48 Hours, and more.
---
Well, it looks like someone is pretty happy with most of their current programming line-up. Earlier today, CBS announced that another wave of renewals was in play for the 2023-2024 season- and these are definitely shows you may have heard of. We're talking NCIS, CSI: Vegas, The Amazing Race, 60 Minutes, NCIS: Hawaii, Survivor, Tough as Nails, Lingo, and 48 Hours. That means, after checking out our scorecard, only Blue Bloods, S.W.A.T., and East New York still on the metaphorical bubble regarding their respective futures.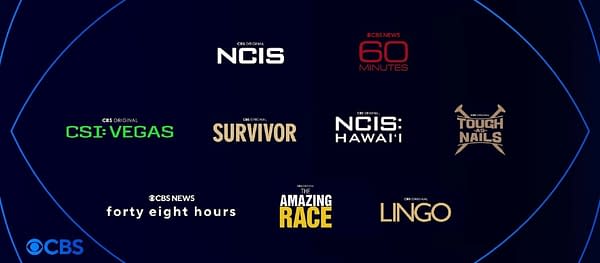 That brings the total number of series renewed for the upcoming season to 19 – with Fire Country, Young Sheldon, Ghosts, The Neighborhood, Bob Hearts Abishola, So Help Me Todd, The Equalizer, FBI, FBI: Most Wanted, and FBI: International previously renewed. As was previously announced, NCIS: Los Angeles is wrapping up its 14th & final season, while the Justin Hartley (NBC's This Is Us)-starring drama The Never Game received an early series order. With the series adaptation of the film True Lies not premiering until Wednesday, March 1, it's still too early for a decision to be made (one way or another) on a second season.
"This season, CBS is continuing its winning tradition, delivering an unparalleled combination of top returning series and new hit shows that are entertaining huge audiences on both broadcast and streaming," said Amy Reisenbach, president of CBS Entertainment. "It is a testament to the stellar work being done by our best-in-class talent in front of and behind the camera that we have had yet another exceptional season, and I know we will only continue to build on this foundation of outstanding programming as we look ahead toward next fall." CBS shows are available to stream live and on demand on Paramount +. Premium subscribers to the streaming service will have access to stream live via the live feed of their local CBS affiliate on the service as well as on demand (with essential-tier subscribers having access to on-demand the day after a program airs).