Season 4 of Netflix series Narcos is coming, and we've got to agree that Diego Luna is pretty f***ing terrifying in the full-length trailer released today.
The 4th season of the series is titled Narcos: Mexico, and will reportedly take place in Mexico during the rise of the Guadalajara Cartel in the '80s. The series will also show how that rise led to the modern drug war that nearly tore the country apart.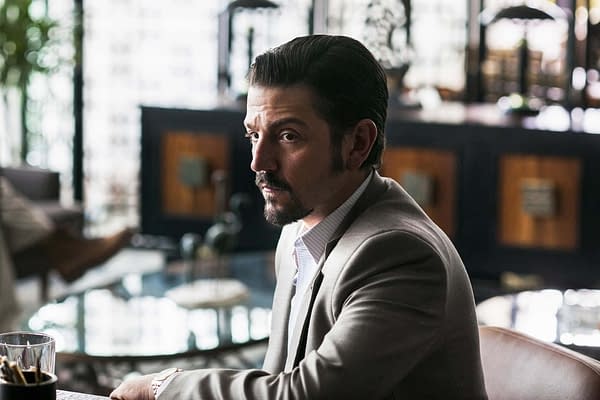 Luna plays Félix Gallardo, a ruthless drug lord who will face off against Michael Peña's character, DEA agent Kiki Camarena.
As Kiki gathers intelligence on Gallardo, he quickly realizes that this assignment is more challenging than he could have ever imagined. Especially since a tragic chain of events will lead to a huge conflict that lasts for years to come.
https://youtu.be/VBLcYJ7C4F0
Narcos: Mexico is set to hit Netflix on November 16th, 2018.
Enjoyed this article? Share it!