8 New Holiday Specials Worth Watching (Sorry, Frosty, Rudolph, and Charlie Brown)
We've reached that time of the year when we're forced to hand over our regular viewing habit to an endless onslaught of yueltide cheer and year-end lists – and as our brains burn hotter than chestnuts roasting on an open fire from all the festivities, we contemplate inappropriate uses for tinsel and count the days until our shows come back.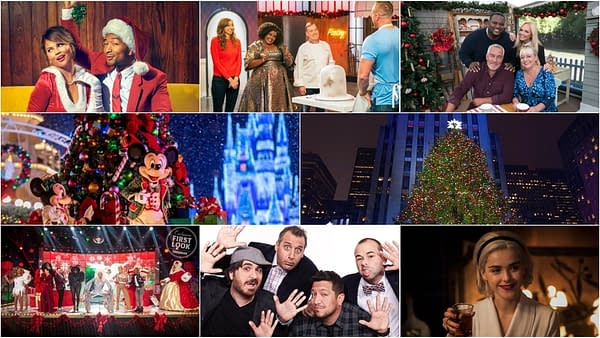 But it doesn't have to be that way, people! What follows are eight specials as tangled up in the holiday spirit as your lights are in your decoration box: new experiences to get some of that holiday spirit back – or enough to make it to January 2:
https://www.youtube.com/watch?v=3IPnQOWM-uM
A Legendary Christmas with John and Chrissy
(Nov. 28, 10 p.m. on NBC)
John Legend and Chrissy Teigen are joined by a bunch of people we may or may not know in this NBC special – but none of that matters because we get Legend performing songs off his new album, A Legendary Christmas…and Teigen being Teigen. A win-win!
https://www.youtube.com/watch?v=MvnEWseOGmM
Christmas in Rockefeller Center
(Nov. 28, 8 p.m. on NBC)
Otherwise known in NYC as the start of the annual "Jacking Up of Our Prices," when businesses around Rockefeller Center jack up their prices by 987% to gouge tourists – performers Tony Bennett & Diana Krall, Pentatonix, John Legend (him again!), Diana Ross, and more will be there for the annual lighting of the famed Christmas tree.
The Wonderful World of Disney: Magical Holiday Celebration
(Nov. 29, 9 p.m. on ABC)
Jordan Fisher and Sarah Hyland host, with lighting spectaculars from Disney Parks around the world, and musical guests Gwen Stefani, Meghan Trainor, Brett Eldredge, and more. It's Disney, people – there's no interest here in f'n with "The Mouse."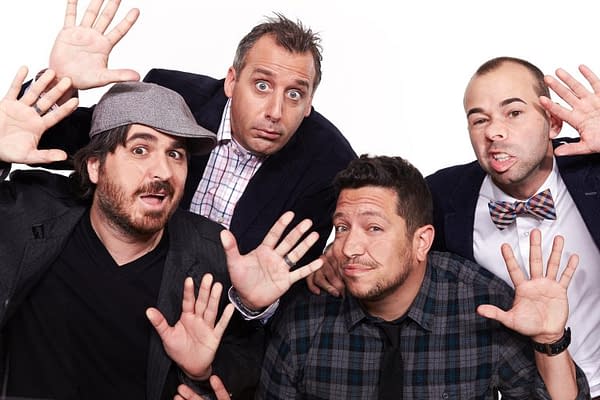 Impractical Jokers: Staten Island Holiday Spectacular
(Dec. 6, 9:30 p.m. on truTV)
The Impractical Jokers wrap up their seventh season with their first-ever holiday special in their hometown of Staten Island. The practical jokes take the form of holiday-themed games, as well as more light-hearted fare like a competition to determine which Joker makes the best Santa and a visit to kids from the charitable organization Toys for Tots. The Christmas spirit is far from a joke for these guys.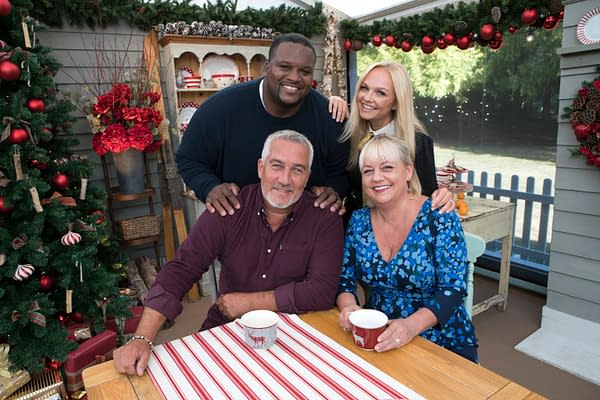 The Great American Baking Show: Holiday Edition
(Dec. 6 at 9 p.m. on ABC)
Back for a fourth season on The ABC Television Network, The Great American Baking Show: Holiday Edition, based on the hit U.K. series The Great British Bake Off, returns THURSDAY, DEC. 6 (9:00 – 11:00 p.m. EST). Showcasing bakers from around the country each week, the series puts their best recipes forward as they compete in holiday-themed challenges and eliminations, all hoping to be named America's Best Amateur Baker.

Joining as host this season, Spice Girl and television personality Emma Bunton, alongside returning host Anthony "Spice" Adams, will present bakers with weekly challenges as they turn up the heat in the kitchen creating sweet and savory holiday fare.

Joining the judges panel this season is three-time James Beard Award-winning pastry chef Sherry Yard. Each week, Yard and baker and best-selling cookbook author Paul Hollywood (The Great British Bake Off) will taste decadent and delicious treats while sharing advice and commentary in regards to the bakers' techniques and skills.

The Great American Baking Show is from Love Productions and developed by Richard McKerrow and Anna Beattie. Executive Producers are Richard McKerrow, Kevin Bartel, Faye Stapleton and Simon Evans.
Nailed It! Holiday
(Dec. 7, streaming on Netflix)
Nicole Byer and Jacques Torres host this yuletide-themed competition where a group of horrible home cooks commit culinary blasphemy in an attempt to re-create edible holiday treats for a $10,000 prize.
RuPaul's Drag Race Holi-slay Spectacular
(Dec. 7, 8 p.m. on VH1)
The festive spectacular, which airs on December 7, will feature eight queens from days of Drag Race past: Eureka O'Hara, Jasmine Masters, Kim Chi, Latrice Royale, Mayhem Miller, Shangela, Sonique, and Trixie Mattel – as they compete for the crown as America's first Drag Race Christmas Queen.
https://youtu.be/QtcYh-rbySw
Chilling Adventures of Sabrina: A Midwinter's Tale
(Dec. 14, streaming on Netflix)
The popular Netflix series is surprising fans with an unexpected holiday episode, where covens like the Church of Night celebrate the Winter Solstice — the longest night of the year — when families gather around the Yule Fire to sing pagan carols and tell ghost stories. As holiday visitors – welcome and unwelcome – descend upon their coven, Sabrina (Kiernan Shipka) tries to have a happy "witchmas".