The Fab Five from Queer Eye are headed back to Kansas City in their upcoming fourth season on Netflix, and it looks like some of the cast will be returning to some old haunts, too.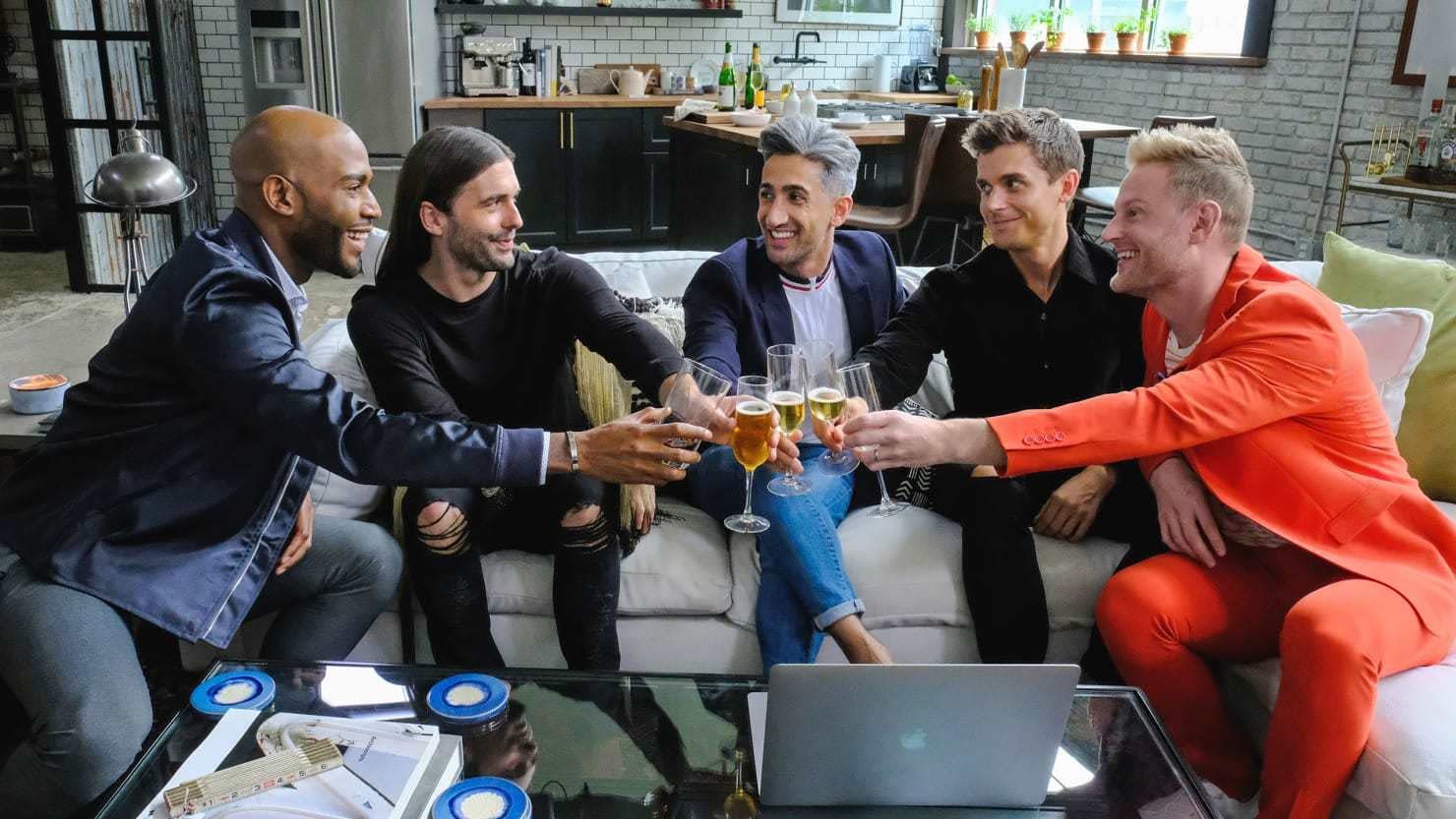 Jonathan Van Ness opens the newest trailer by introducing himself over the intercom at Quincy Senior High School, where he had been a student. (Van Ness is non-binary, but prefers he/him pronouns).
The rest of Queer Eye's Fab Five include Bobby Berk, Antoni Porowski, Tan France, and Karamo Brown. Each episode focuses on a person that the five lifestyle specialists have selected to help out with some obstacles in their lives.
In the past, the Queer Eye crew has helped single dads, families with too much on their plates, a trans-gendered man who needed lifestyle help post transition, and two sisters, who needed help launching their barbecue sauce.
Each member of the Queer Eye crew has an area of expertise: Karamo Brown is the culture expert; Bobby Berk is the design expert; Antoni Porowski specializes in food and wine; Tan France knows style inside and out; and Jonathan Van Ness helps find a grooming style that works.
The show is really important at this time in American culture— we find ourselves more divided than ever, and differences between people in our culture have been weaponized by political ideagogues. Showing middle-America that people in the LGBTQ+ population are regular, helpful, hopeful people helps minimize the damage that those forces of division hope to profit from.
Here we are with an all new fourth season, where Van Ness will be helping out Kathi, his band teacher from school; another person who has "never had a conversation with a gay person before"; a person with disabilities, and more.
Now, if you'll excuse me, there's something in my eye. The new season of Queer Eye debuts on Netflix on July 19th.
Enjoyed this article? Share it!