On the 9th Day of "Mr. Robot," USA Network Gave to Us… 9 Mugshot Images? [PREVIEW]
It continues to look a lot like Mr. Robot – mas!
Yes, in case you weren't already aware, friends, foes, and unaffiliated hackers, the upcoming fourth and final season of USA Network's hacker thriller drama is set in the most wonderful time of the year: Christmas – but in October. Beginning October 6, to be exact.
Christmas is coming early, but that doesn't mean everything is all tinsel and twinkling lights for Elliot, Darlene, and the rest of our hack-tivist heroes behind the five/nine attacks. But just because things aren't so great for them doesn't mean we can't enjoy their suffering – in a good way!
USA Network revealed a very special online "advent calendar" site yesterday that helps viewers count down to the season premiere on October 6 – and bringing a daily "holiday gift" to us, the loyal and antsy fan base.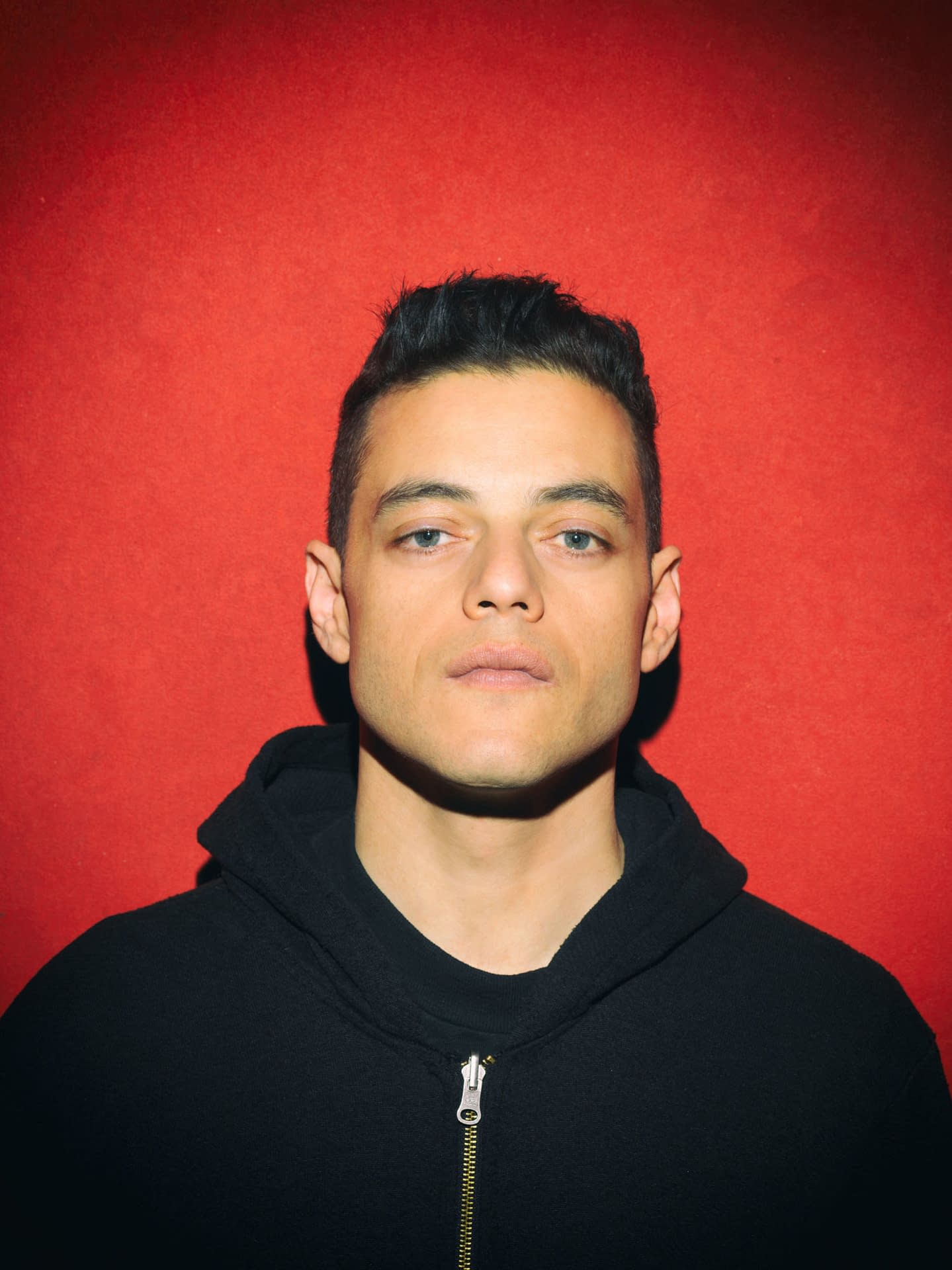 The first gift found dangling on the Mr. Robot "Tree of Materialism" was new teaser "Silver Bells"; while the second gift brought us a second clip, "Minister Zhang" that finds Zhang (B D Wong) talking to an off-screen Phillip Price (Michael Cristofer).
And for today's present, we get… pictures?
That's right – well, partially. If you go to the website and open today's gift, you're taken to a gallery of images (above and below), which is just character headshots (more or less) of all of our main cast. Boring, right?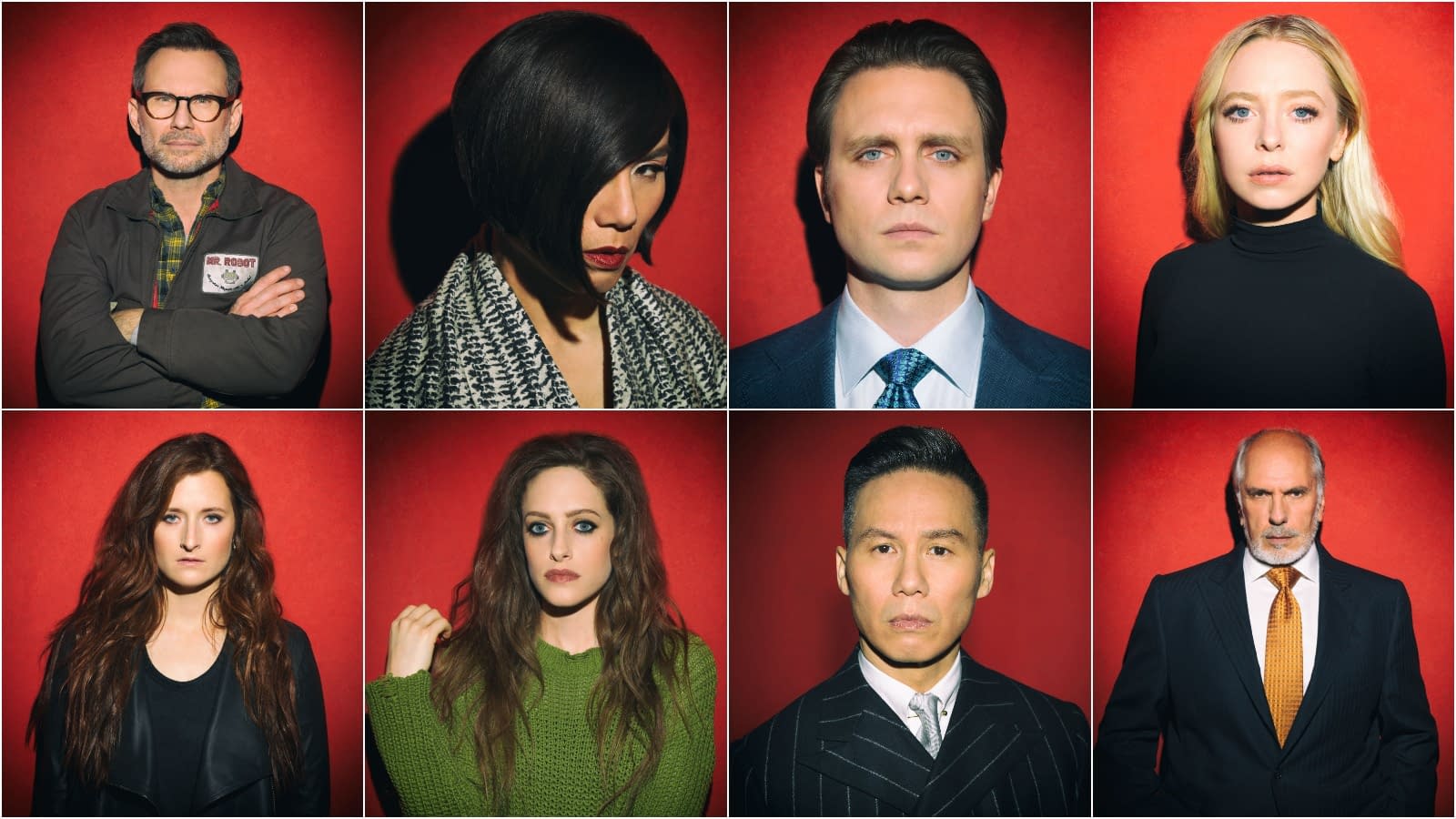 In Mr. Robot's world, nothing is as simple as it seems. Now in the past, they've been coy about online content and made us work for it, digging through the code behind pictures and sites to get to the real content.
However… in this case, it looks like a picture is just a picture. What's even more interesting is that USA Network released a similar image gallery on imgur (via Reddit) yesterday. Hmm… that definitely points to something being buried in those images somehow.
Perhaps it's not visible until both galleries are matched up and the code is examined to see what overlaps and what doesn't? At any rate, that is beyond my current computer capacity, so until someone more hacker-savvy than me can crack it? I suppose it will remain a mystery.
But they did take pity on us non-coder kids! USA Network released a new trailer on YouTube:
While it's a little lacking in anything actually new, it does add to the hype!
"The 12 Days of Mr. Robot" are upon us, so keep checking back with Bleeding Cool every day as we let you known if the next gift's a keeper – or added to the "re-gifting" pile.