Looks like The Academy of Motion Pictures Arts and Sciences (AMPAS) and Kevin Hart are finally on the same page about something…
Following up on actor/comedian Hart's comments on ABC's Good Morning America Wednesday morning confirming he would not host the 2019 Academy Awards, AMPAS has announced that it will be going without a host – or hosts. Based on reporting from Variety, the broadcast will forgo hosts and instead have "A-list" presenters introduce a number of themed segments throughout the show. There will also be a number of "starry skits" that will play off the film music that was nominated (here's hoping Bohemian Rhapsody and A Star Is Born get nominated), It's definitely an interesting direction to go in a year that saw music taking a more prominant role in film – but it's still a gamble since it still depends on the music nominated.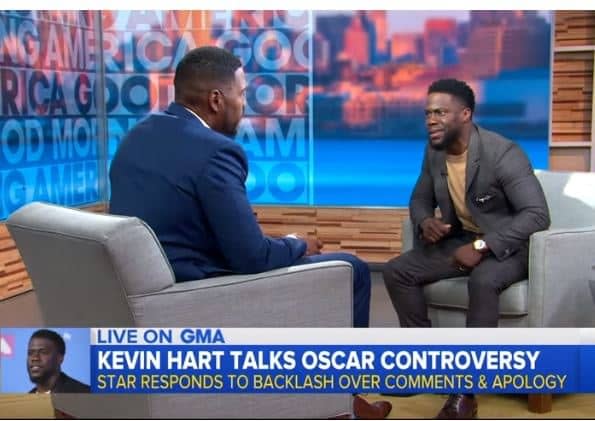 To say that this has been a pretty rough "pre-season" for ABC and AMPAS would be as righteous an understatement as saying an ocean is "kinda' wet." Even before the entire Hart/Oscars debacle, AMPAS and ABC had to deal with serious backlash from all corners of filmdom when they attempted to add a new "popular film" category that many saw as a cheap ratings grab at the expense of the award's integrity. In an effort to shorten the ceremony's broadcast, The Academy found itself in hot water when it announced that some technical awards would be presented before airing, and then aired as a pre-recorded package towards the end of the broadcast – leaving many in the technical fields feeling disrespected and unappreciated.
Before you go, here's a look at the last time the Oscars went without a host or hosts. Yes, that's right. It's not a figment of your pop culture imagination or only an urban legend.
Ladies and gentlemen, we present to you the 1989 Academy Awards – with Rob Lowe serenading Snow White in the righteously long (and slightly creepy) opening number:
Enjoyed this article? Share it!