"Prodigal Son" Season 1 "Designer Complicity": Family Matters Turn Dark & Deadly [SPOILER REVIEW]
This week episode of FOX's Prodigal Son brought us a heart-wrenching chapter that had me holding my breath at least a half-dozen times. Malcolm (Tom Payne) succumbs to emotional bloodletting by demanding answers about his past, the girl in the box, and his mother's knowledge of The Surgeon's crimes. His psyche begins to come undone, and while scrambling to seek answers from his parents, to his shock they maintain a united front and shut him out. Even with the family drama unfolding which is crucial to the shows plot, the homicide of a model maintains center stage and provides a much-needed palate cleanser.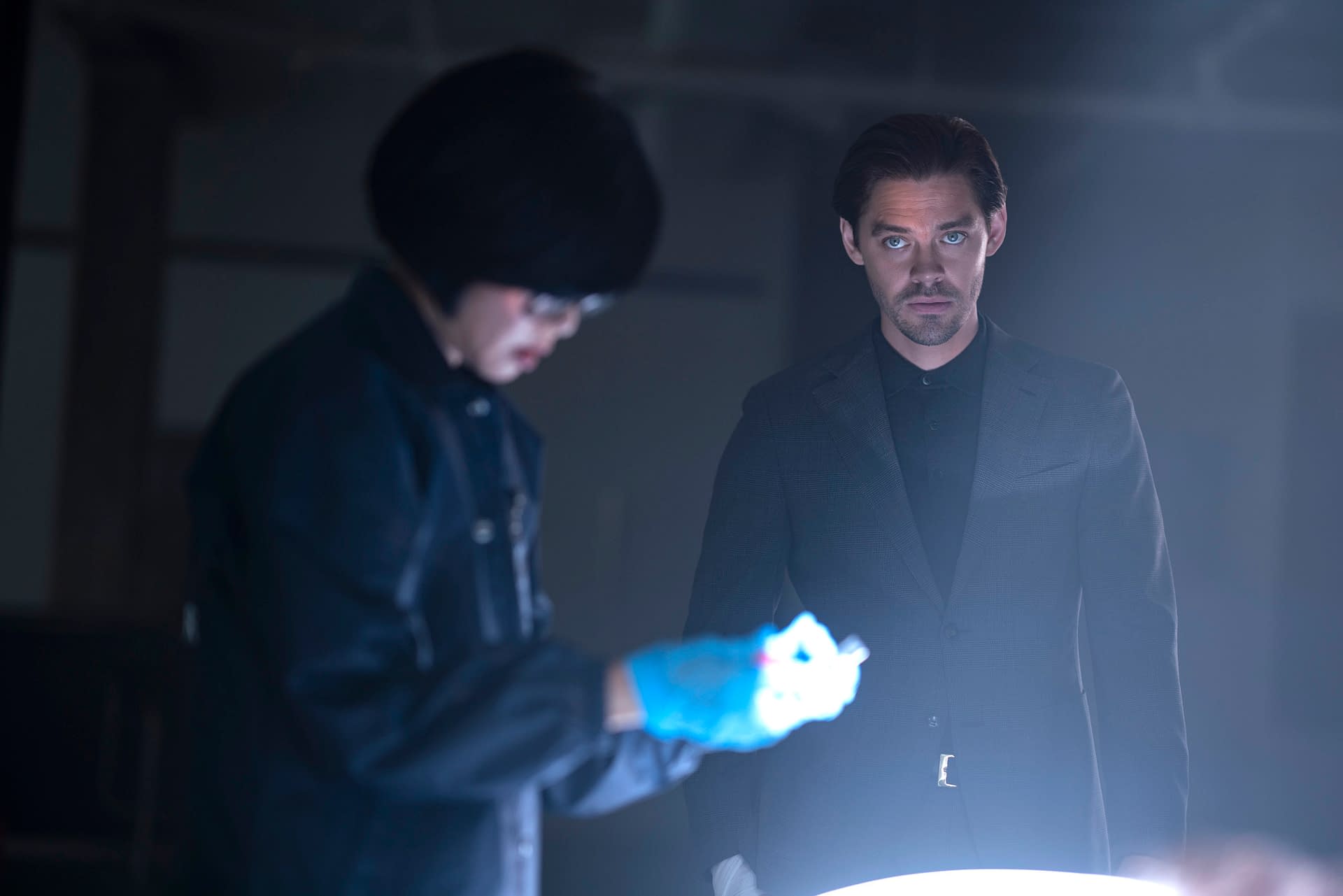 The victim is a model and social influencer, strangled and staged in her bathtub in a precise and very detailed manner identically mimicking a photo shoot done at the beginning of her career. The suspect is the victim's ex-boyfriend who according to a paparazzi tends to get a smidge physical. With restraining orders as a normal Thursday for the victim, Bright and the team must filter through a suspect pool that crosses international waters. Bright through shaky and bloody hands still maintains composure while creating a profile on the potential killer.
After a long day, Bright comes home to his mother in his apartment – clearly boundaries don't exist in the family, and her alleged concern, but yet utter disrespect for his privacy are contributing to Bright's crisis. Taking this as an opportunity to press his mother for answers, he accuses her of knowing his father was a killer. She maintains she had nothing to do with it, nor was aware that Dr. Whitley (Michael Sheen) was a monster. Jessica (Bellamy Young) informs her son that dad looked 'amazingly good' and Bright has been removed from her father's visitor's list. I'm having a very difficult time believing Jessica is truly looking out for her son especially after the 1998 flashback of her begging Martin to "stop what he's doing"
Malcolm visits his father in prison in a frenzy and demands to know how much his mother was aware of his extra curriculum activities. Dr. Whitley psychologically strips Bright's core making him aware that neither answer will be sufficient to satiate his appetite. A devastating scene, it's like watching someone about to jump off a ledge, that moment where the right words will get them to step back and reassess their need to end it all, Dr. Whitley instead gave his son a helpful push 30 floors down.
Bright continues to follow a rogue MO and stalks out a paparazzi who might know who killed the victim going as far as telling the poor man after he get's run over by a car that he won't make it, and to essentially die with a clear conscious. The paparazzi survives and Bright is left with a huge lead. The killer wasn't a stalker of the victim, but rather obsessed with her ex-boyfriend. Complicating matters even more was Bright's gut feeling that the boyfriend knew who killed her and said nothing. An interesting twist and paralleled Bright's dilemma, how far would someone go to protect the one/s they love? Bright in under 6 minutes stages a sting to bring the killer out of the woodwork having both the ex and his manager go down for murder.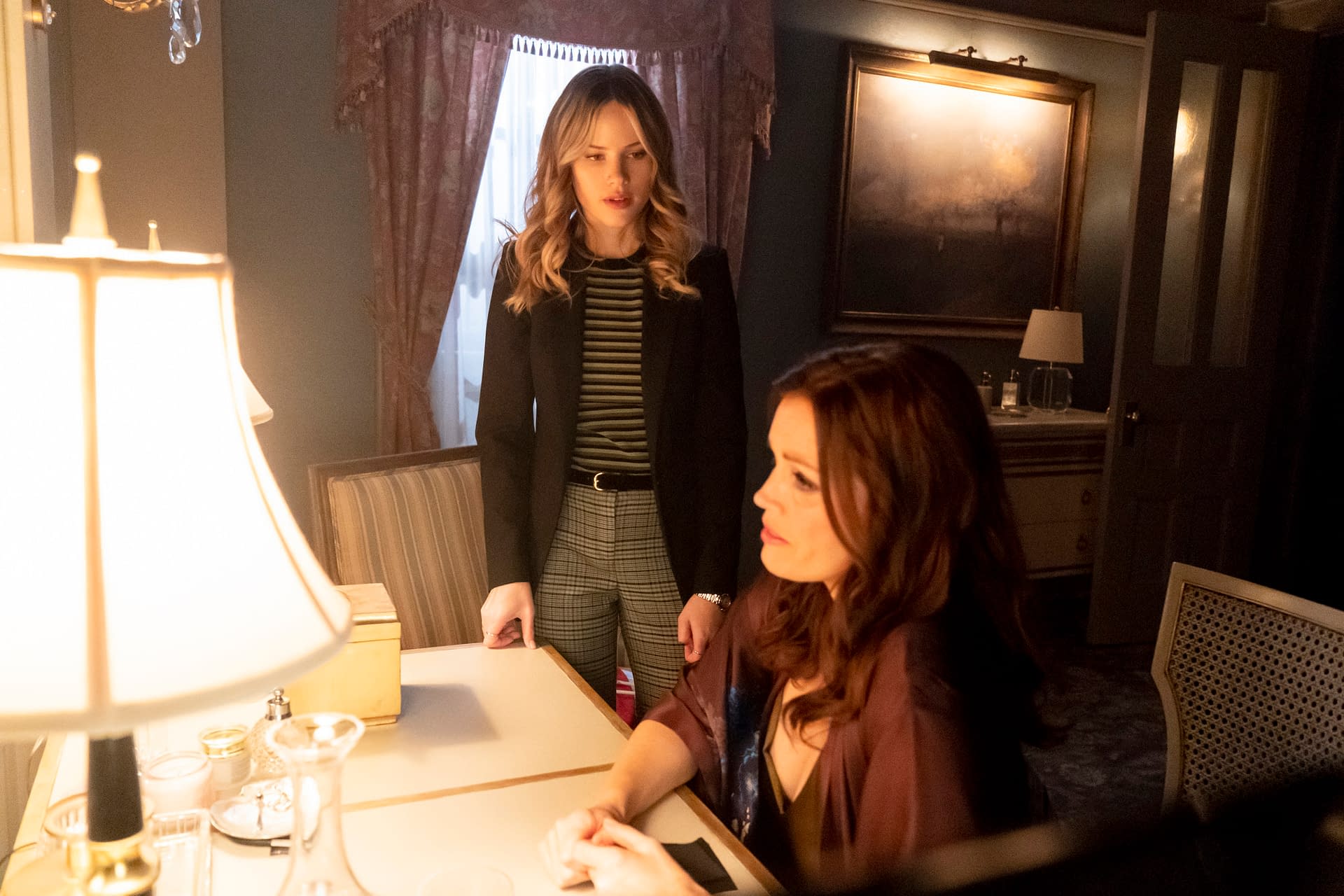 The interesting thing is the development of Ainsley's (Halston Sage) need to seek out a relationship with her father: she is starting to distance herself from Jessica and begins to harbor resentment towards her keeping them apart. Don't really see this ending well for the poor girl. Does she feel like an outcast, the black sheep of her family being shielded from the plague flowing through their veins. She says she wants to interview him and it will help build her career, but it appears more so like a little girl wanting to meet her dad.
Lieutenant Gil (Lou Diamond Phillips) – in an act to glue his best profiler's mental sanity back together – produces evidence per Bright's request of the interview footage of Jessica the night Dr. Whitley got arrested. What follows had me very skeptical. Bright watches his mother admit to knowing things about her husband and looking the other way, but what she suspected was not a body count but rather infidelity.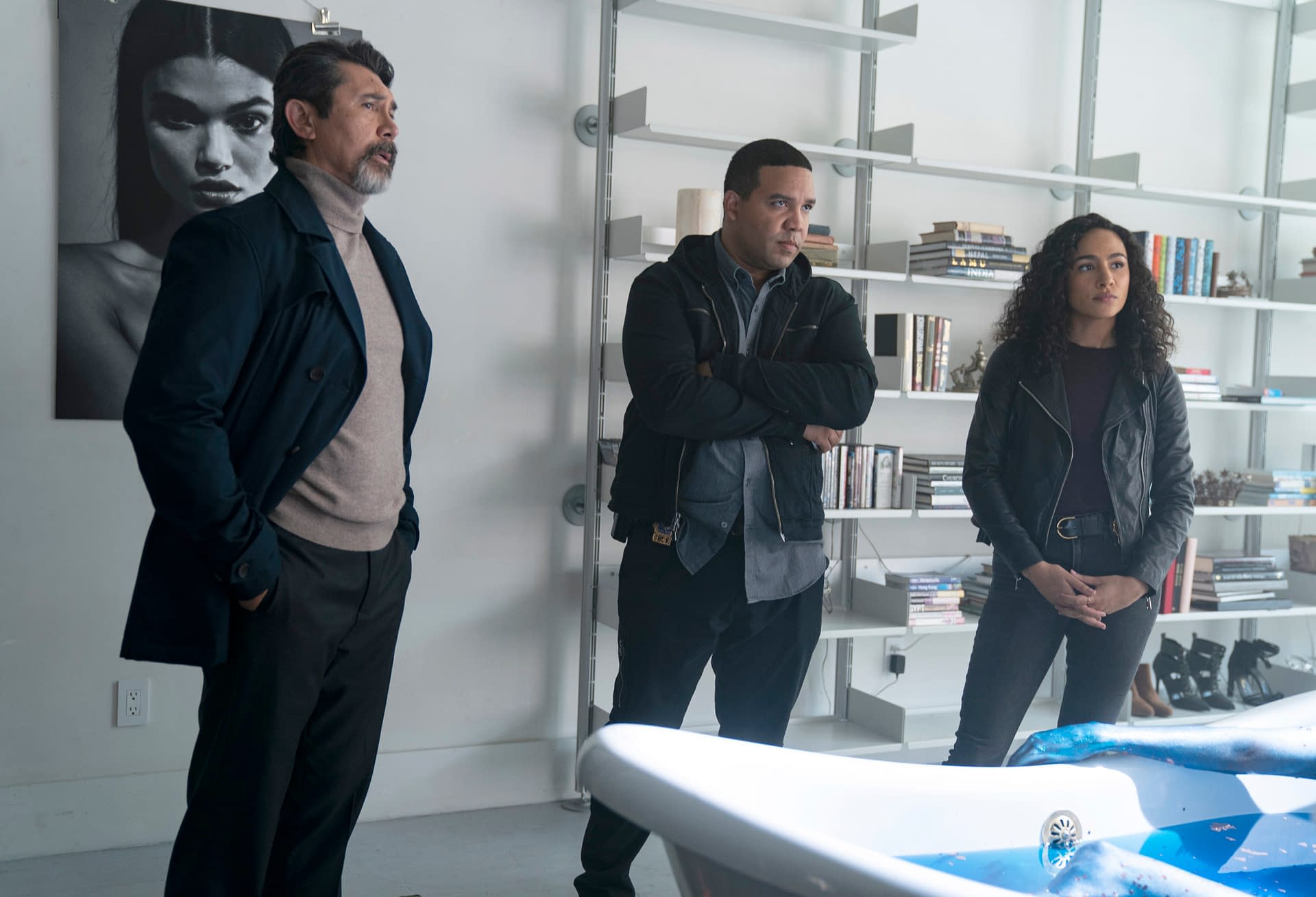 The scene is very dramatic and touching in its own right, but is Bright really crying because he believes her and is relieved to know his mother is not a monster? I don't know. Bright rushes to Jessica finding her checking on the development of a shelter she's building and not only apologies, but thanks her for protecting him all these years. Almost feels like a little boy needing to believe that Santa exists. All of this still doesn't explain the girl in the box, and why Jessica urged her son to never speak of it. Unless Jessica believed that Martin's affairs included a certain type of play dead kink, something is not adding up.
Ainsley – to her father's very big surprise – shows up to the psychiatric facility. Dr. Whitley does his best, 'welcome home' impression, open arms, big psychotic smile… welcome to madness, Ainsley! How will Jessica deal with and control two children who seek to understand and get insight into themselves from their father? Will she get Martin to remove Ainsley from the visitor list as well, or encourage her daughter to get to see for herself the devil that her father truly is.
Clearly, Malcolm continues to suffer in next week's psychedelic role reversal episode. What better way to understand his father than to get in to his skin, shoes, and prison gear.
https://www.youtube.com/watch?v=ymUI1CtdThE
"Prodigal Son" season 1, episode 5 "The Trip": Malcolm searches the depths of his mind to unravel the mystery of "the girl in the box," but with his night terrors and lack of sleep increasing, his real life becomes more and more of a blur. When the NYPD investigates a homicide they assume is linked to a drug cartel, Malcolm discovers a secret about Dani's past that draws them closer together.