William Gaines Gets an EC Comics Biopic and a Weird Fantasy Screen Adaptation From Hivemind
Hivemind – the production company formed by former Bad Robot TV head Kathy Lingg, former Valiant CEO & Chief Creative Officer Dinesh Shamdasani, and longtime producing partners Sean Daniel and Jason Brown is behind Amazon's The Expanse, Netflix's The Witcher, CBS Films' upcoming Scary Stories to Tell in the Dark film and an upcoming adaptation of Jeff Lemire and Andrea Sorrentino's Gideon Falls.
Now they have announced a new film/TV partnership with EC Comics, the legendary — and often controversial — comic book publisher that subverted 1950s America and redefined all pop culture to follow with titles like Tales from the Crypt, Mad, Two-Fisted Tales, Weird Fantasy, and many more. And that was put out of business by the Comics Code Authority.
The legacy of EC and its publisher, William M. Gaines, has loomed large for decades since, continuously cited as a central influence on everyone from Stephen Spielberg and George Lucas to Stephen King and George R.R. Martin to even Judd Apatow and The Ramones. Especially as he would also go on to found and create MAD Magazine, currently published by DC Comics.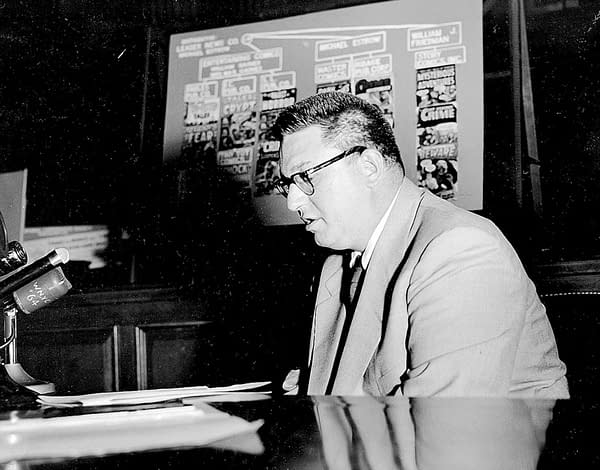 Now, William M. Gaines Agent Inc., the company behind EC, has partnered with Hivemind – which was notably co-founded by comics veteran and former Valiant Entertainment CEO & Chief Creative Officer Dinesh Shamdasani – for the first major EC-based screen project since Tales from the Crypt's seven-season run at HBO in the late 90s.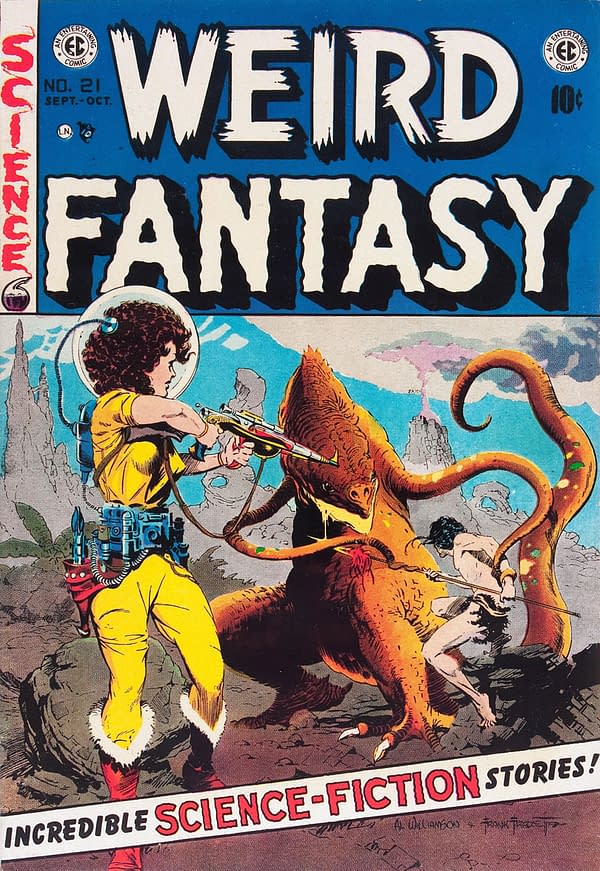 The Hivemind/EC partnership is slated to begin with two projects… First, a Weird Fantasy television series, inspired by EC's subversive sci-fi/fantasy comic series known for confrontational stories by comics masters like Frank Frazetta, Wally Wood and Harvey Kurtzman, and socially conscious themes of racial equality, anti-war advocacy, and environmentalism, and more. Famously, the series included "Judgment Day," the historic story by Gaines, Al Feldstein, and Joe Orlando that made history by championing the then-burgeoning Civil Rights movement and provoking a showdown with the Comics Code Authority, from which EC refused to back down.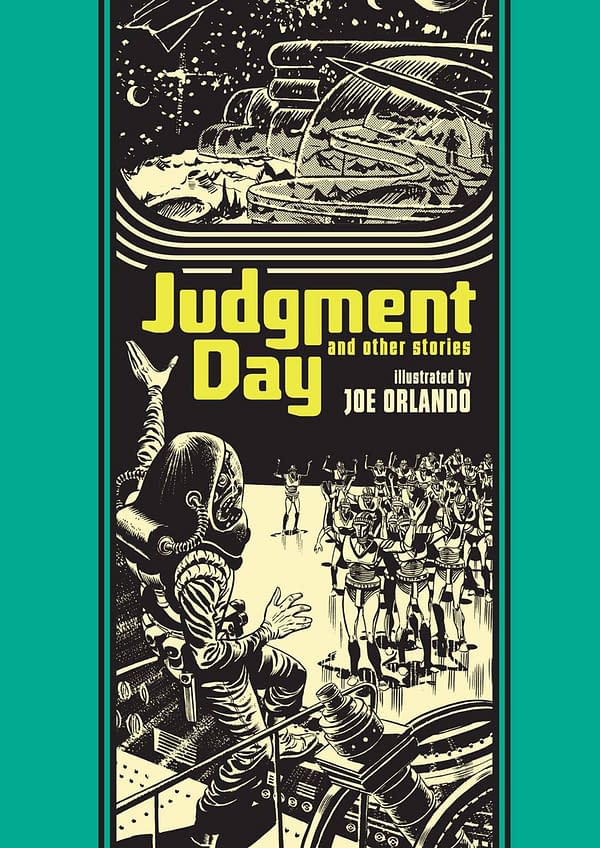 Concurrently, Hivemind and the Gaines family are also shepherding a feature film biopic dramatizing the life of EC publisher and Mad Magazine founder William M. Gaines, at the height of EC's popularity, found himself at the centre of the national scandal over comic books, plagued by Dr. Frederic Wertham's notorious "Seduction of the Innocent" and the infamous Congressional hearings that followed. From Hivemind's announcement:
Chronicling one of the greatest untold chapters in American history, the film will follow Gaines' transformation from a staid, New York publishing impresario into a counterculture hero, guardian of artistic freedom, and champion of the First Amendment as his darkly humorous journey through the troubled birth of the comic book industry reveals the Red Scare-era witch hunt that nearly doomed an American art form, through the subsequent founding of MAD MAGAZINE and eventual rise of Marvel Comics in EC's wake.
Both projects will be produced by Gaines' daughter and grandson, Cathy and Corey Mifsud, for EC, as well as Dinesh Shamdasani, Sean Daniel, Jason F. Brown, and Hunter Gorinson for Hivemind.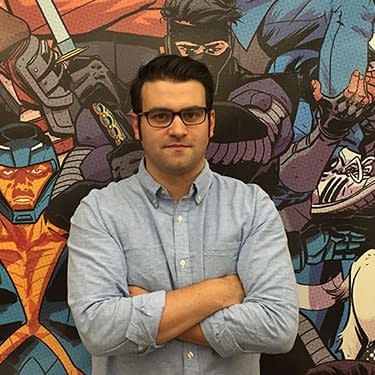 Today's news marks the first word of Gorinson joining Hivemind, where he will serve as VP Brand & Content Strategy. Gorinson was previously also a lead member of the Valiant executive team, where he helped orchestrate the company's 2010s relaunch that will finally culminate in February 2020 with the release of Bloodshot from Sony Pictures – Valiant's first feature film, starring Vin Diesel, directed by Dave Wilson, and written by Eric Heisserer.