If you have any kind of love for Spongebob Squarepants, then you owe a good chunk of that show even being on Nickelodeon to Rocko's Modern Life. Long before he and Patrick were having misadventures that both adults and kids could enjoy, Rocko had helped pave the way in daytime programming (with love from Ren & Stimpy before it) to where making a kid's show with hidden adult jokes was viable and profitable. It's a show that has a special place in the hearts of many who grew up with the network during that time, and while we've had individual seasons and collections released for the series over the years, this is the first time we finally have the complete collection on DVD.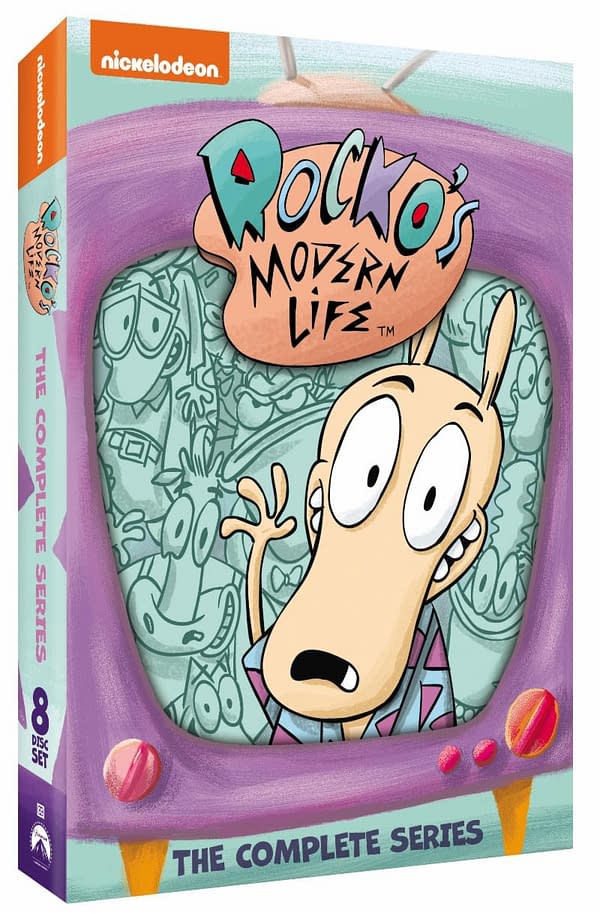 So let's get to the nitty-gritty: this is everything the show ever was. In later years when specific network heads got in charge of the place and realized what the show was about, certain episodes stopped seeing syndication and replays, while others were edited and had more commercial time thrown in to sell you Froot By The Foot. This is about a complete of the episode collection as you'll ever see as all the episodes are here in their original broadcast format. Every double entendre, every weird gross-out moment, every joke you didn't get until you were 21. That even includes the awesome, and I feel superior theme song, performed by The B-52's in later episodes.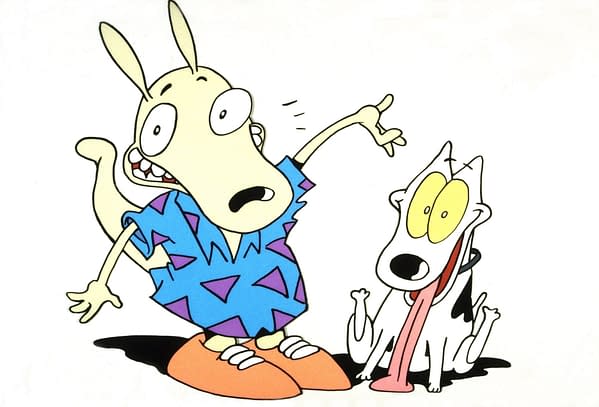 However, you can't have the good without some bad, and the bad for this is that there's little to nothing for bonus content. Seriously, nothing. All you got is Dolby Audio as a bonus. Considering all the talent behind this show and how influential it was, you'd think Paramount and Nickelodeon could have spared a little cash to do some kind of history lesson on the show or a retrospective or even just cast interviews. But no, this is about as bare-bones as it gets shy of the show being on Netflix or Hulu. And that kind of depresses me a bit because surely these guys had something else to say about this show beyond the acknowledgement of its existence. But episodes are all you get.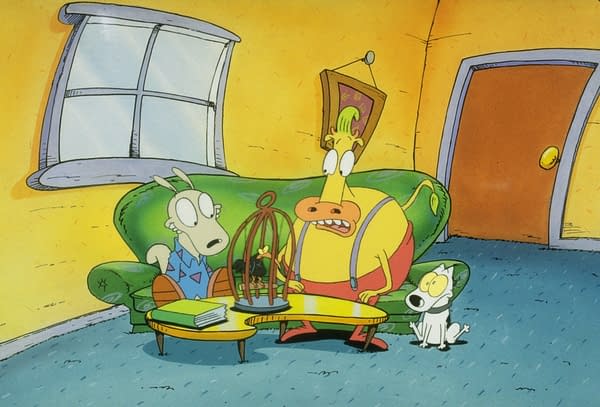 Overall, Rocko's Modern Life – The Complete Series is a nostalgia purchase, plain and simple. There's no getting around the idea that the company made this as a holiday gift for late Gen-X kids who wish the network still had a studio in Orlando and felt like it could take over the world. Don't get me wrong, I'm very happy to have every episode in about as pristine and uncut as I can get them to rewatch them over and over, which it does well. But it feels like there's something missing here and I just wish that wasn't the case.
Enjoyed this article? Share it!