"Rick and Morty," "Archer," "Star Wars: Resistance" & More: Animated & Overrated [OPINION]
We are in a "golden age" of animated television. But even in this glut, that hasn't stopped some shows from getting over-hyped and oversold. Fans in particular need to calm the f#$% down, because there's no way these shows are as good as you think they are – or try to beat it into others so they think they are, too. Shows like Rick and Morty, Archer, Star Wars: Resistance, Big Mouth, and Family Guy.
But first, let's define our terms: what does "overrated" even mean? Just because something is overrated doesn't mean it's bad. (Only one of the following shows is bad… although some have had some bad seasons). There are so many things that are both overrated and also – objectively – pretty amazing. Kobe beef, Kobe Bryant: they're great… but they're not that great, get it? That $800 wagyu ribeye steak is in no way $785 better than the $15 prime steak I can get at the grocery store. That's what being overrated is.
But because, dear reader, I prefer to light a candle rather than just throw water on a raging bonfire of hype, I'll also be providing an alternative to each of these overrated animated shows.
5. "Big Mouth"
This star-packed Netflix series is pretty good, but it's not "just got renewed for three more seasons" good. I like Nick Kroll as much as I think anyone can, but a little bit goes a long way, and I'm not sure where, exactly, this series is going by doubling its episode footprint. Truth? It feels like we jumped the shark with the introduction of the Shame Wizard.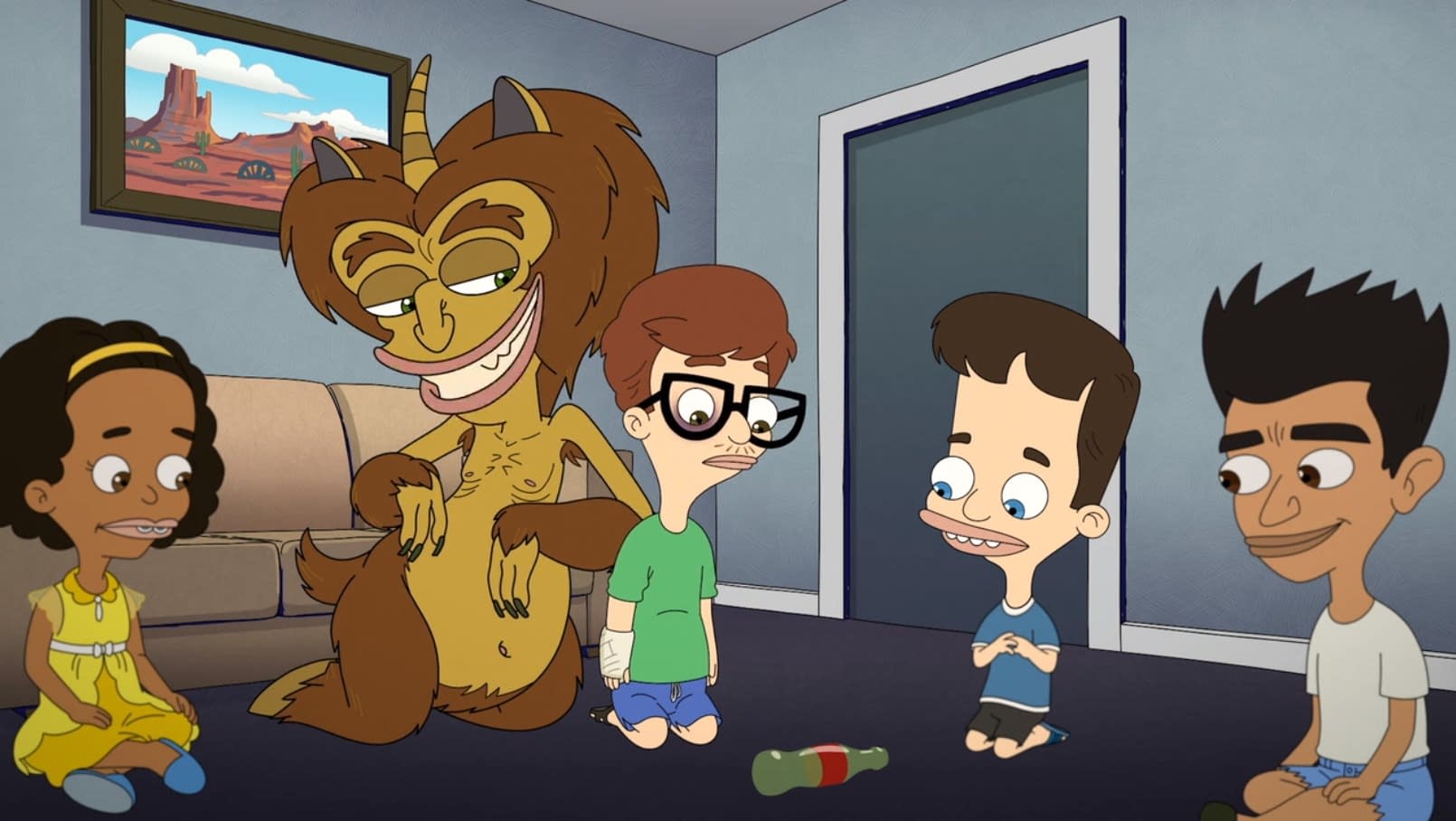 John Mulaney, Maya Rudolph, Fred Armisen, Jordan Peele, Jason Mantzoukas, Jenny Slate, Gina Rodriguez, and David Thewlis are all amazing. But realistically, I wasn't clamoring for a fourth season much less a fifth or sixth. Given Netflix's penchant for cancelling shows, I'm not sure exactly what old gods Kroll and Co. made a sacrifice to in order to extend their streaming life.
Alternative: These will probably sit unwatched on my Netflix while I watch new episodes of South Park, which also just got a three-season commitment from Comedy Central. This I can get behind, as Stan, Kyle, Kenny, and Cartman have recently taken on nostalgia/memberberries and Red Dead Redemption 2. They show no sign of slowing down and they are as good as ever.
4. "Star Wars: Resistance"
*Sigh* So it's come to this. I'm criticizing Star Wars content. The teenage me who clung to crappy EU novels because that's all we had, dammit, is sort of very sad that we now have so much good Star Wars content that we can rip on boring Star Wars content. The only reason this show isn't higher on this list is because it's hard to say how overrated it is, because most people recognize it just isn't very good.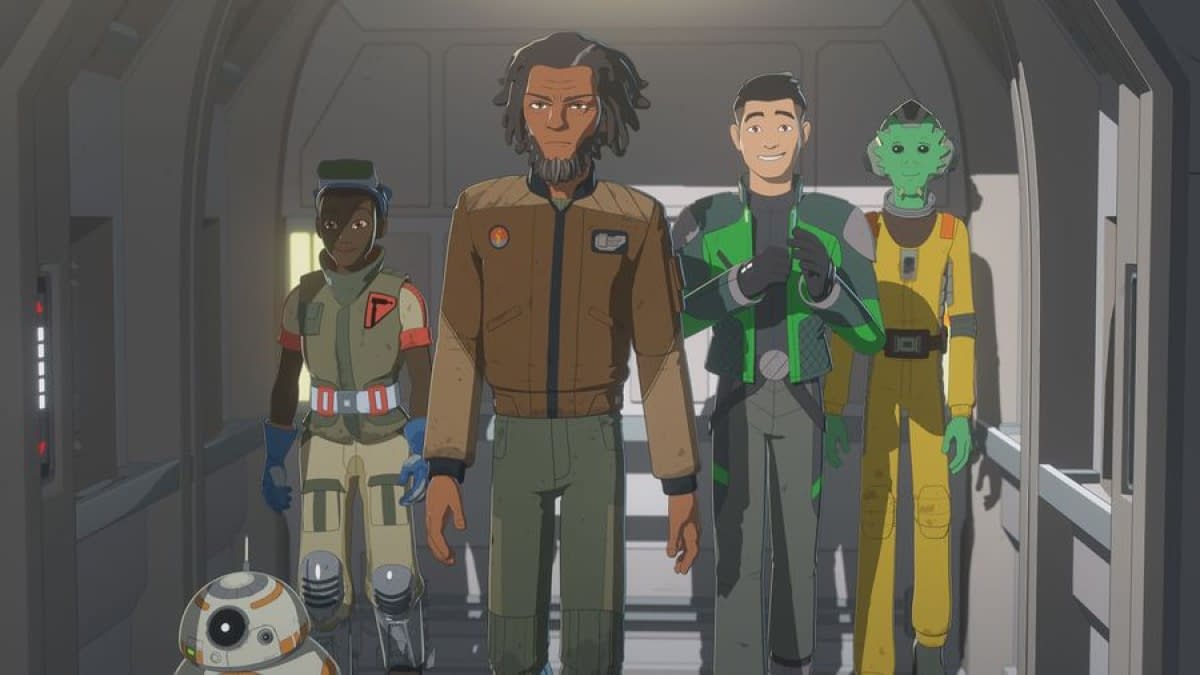 It's the worst show on the list. It's boring. It wastes the guest talents of Oscar Isaac and Gwendolyn Christine (an unforgivable sin!) and. . . just what even is this crap? I don't care about ANY of the characters (except BB-8) and they really aren't adding that much to the Star Wars lore.
Alternative: Meanwhile, there are episodes of The Clone Wars and Rebels that made me reassess what I think about the nature of The Force and the universe. Executive Producer Dave Filoni's talents as an animator are on far better display there, and the stories and characters are solid. Watch those instead.
3. "Family Guy"
This show hasn't been really funny or innovative in years. The best thing it's done recently is a beautiful eulogy for Carrie Fisher, but arguably that was reactive rather than creative. As creator Seth MacFarlane's time, talent, and attention has been spread to both American Dad and The Orville, Family Guy has suffered. Ever since they decided to spin off The Cleveland Show and then reabsorb it, the flagship show is running on fumes.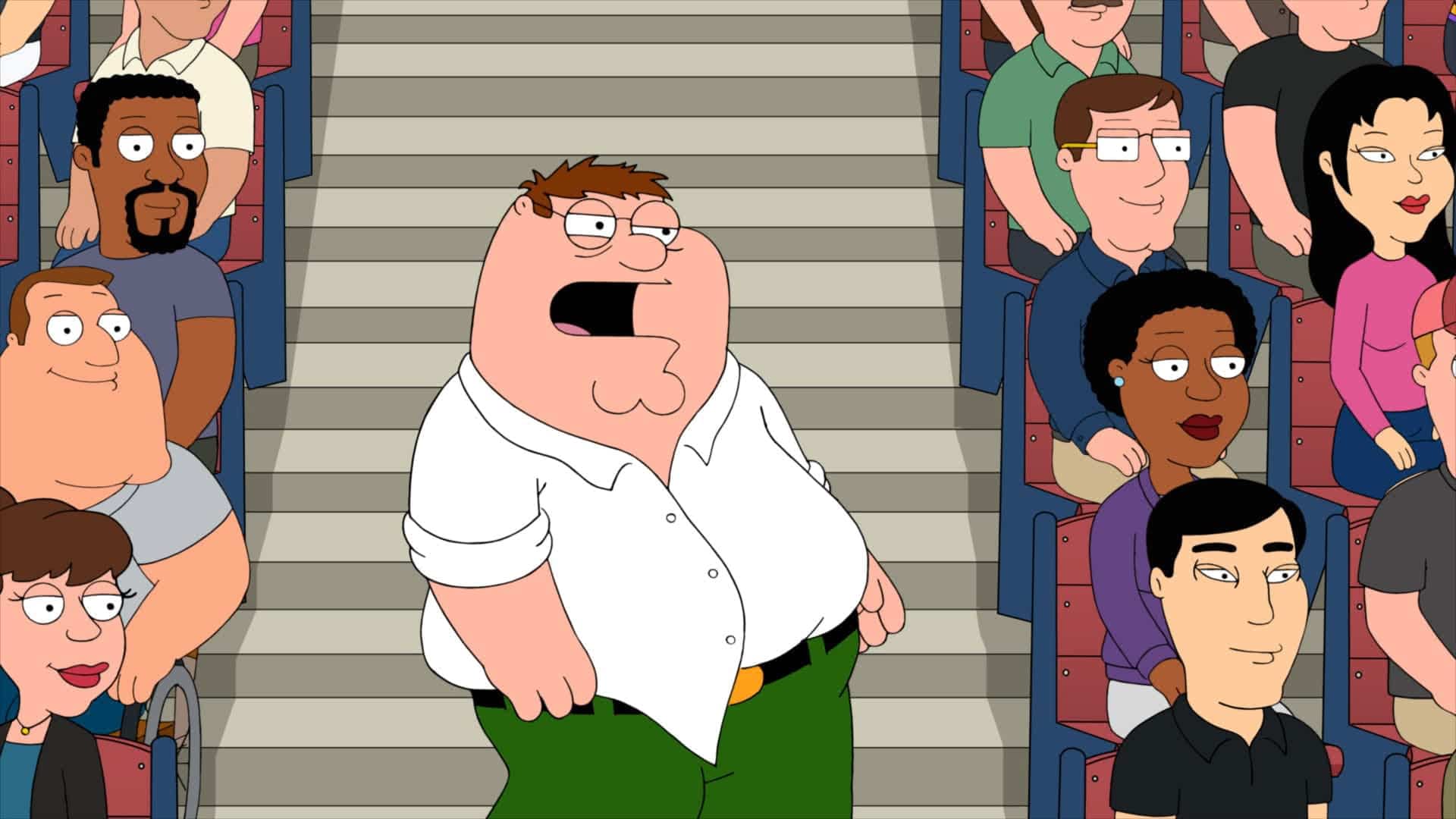 It's very possible this show has just outlived its creative lifespan. What new roads are there for the show to explore? What began as a satire of sitcoms has now done far more episodes than pretty much any of the shows it was designed to mimic. How many more time travel adventures can Stewie and Bryan possibly have? Attempts to be topical (like the above "Trans Fat" episode) fall flat. As much as I hate Meg and Meg-centric episodes, the only thing I hate more is how much her family hates her. We get it. She's terrible. Still, there's only so much we can take.
Then there's the joke recycling. If I have to sit through another instance of Peter and Chris trying to move a couch, I'm going to turn off Family Guy forever. It's not a clever running gag. It's just lazy. It wasn't funny the first time. It's not any funnier now.
Last year's attempt to revitalize the "Chicken Fight" gag by having Peter fight Donald Trump was also equally lazy. I loathe Trump, but that was dumb – and worse? Not funny – a cardinal sin for any comedy.
It seemed like every time Family Guy got cancelled, it came back better than before. Maybe it's time to cancel Family Guy again.
Alternatives: Meanwhile, The Simpsons is still going pretty strong. Its 30th Season was pretty great, and some of their plans for Season 31 – including Episode 666 as their "Treehouse of Horror XXX" (just like they always planned) – looks strong. Also, Bob's Burgers is the best animated show on network television. It might be a bit overrated itself, but it mostly lives up to the hype.
2. Archer
This last season of Archer should have been amazing. It was in space! All sorts of crazy sci-fi alien stuff! But watching it was a slog – a "Highway to the Boring-zone." Do you want to get cancelled? Because this is how you get cancelled.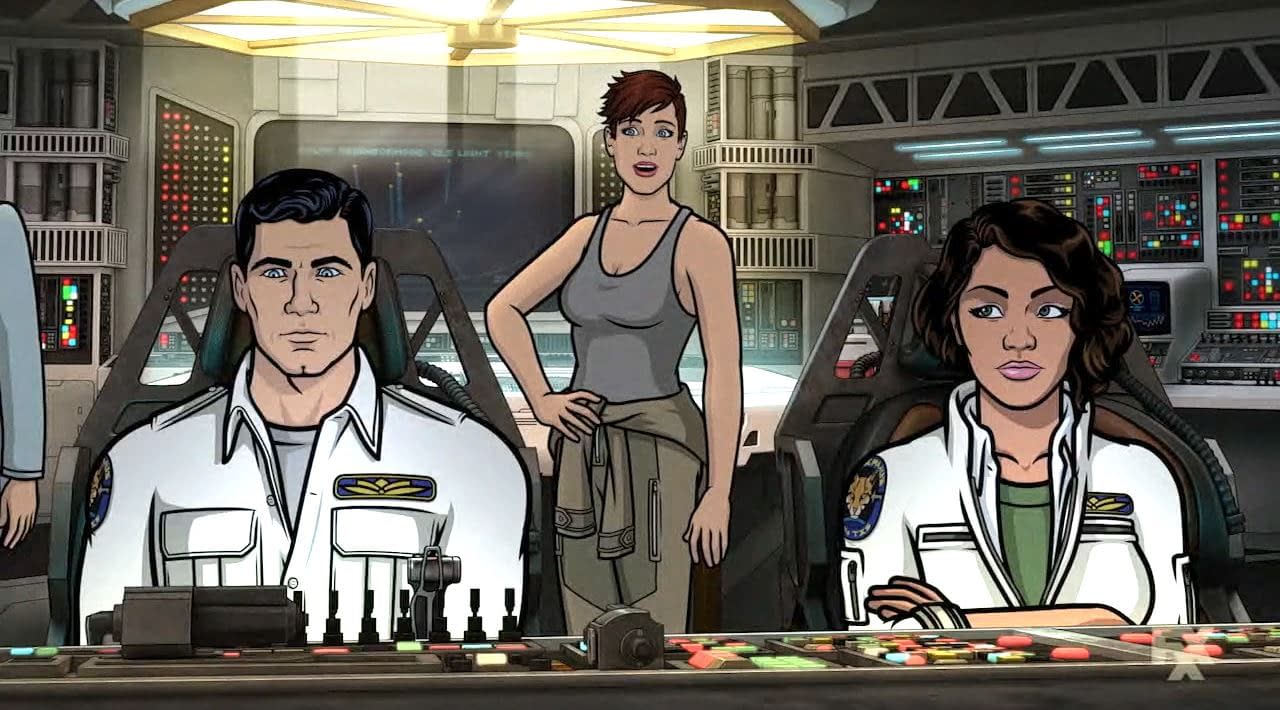 Even these past few "concept" seasons have been mostly good. I liked both Archer Noir and Archer Vice, but I still can't beat the idea that we jumped the shark as soon as Archer was lying near dead in the swimming pool. The last truly funny joke they've done was about how they couldn't be called ISIS anymore. This show was once great, but Archer 1999 has signaled the show may have run out of steam.
Alternative: I'm a huge fan of Adam Reed's previous show he did for [adult swim], Frisky Dingo. It has the same cool animation style and a lot of the same gonzo humor and catchphrase penchant (Boosh! Cody!) but perhaps its best legacy is that it ended after only two short seasons. Always leave them wanting more. "Welcome to You're Doom!"
1. Ricky and Morty
Yes, Rick and Morty. They are the "kobe beef" of television. While arguably one of the best shows on the air (when it is on the air), this show is not as amazing as it thinks it is – or more precise, as its fans think it is. Yes, those fans – the ones who waited at f@#$ing McDonald's for Mulan McNugget sauce like the cult members they are. It's McNugget sauce, folks – it's not going to be that great and it's not worth eating at McDonald's to get it – much less waiting for hours for it. Just because your precious television show featured it, doesn't mean you have to have it.
Like fans of Catcher in the Rye, Taxi Driver (and likely the forthcoming Joker movie) who don't ever get the point, the most toxic of the fans don't understand that the protagonist, – in this case Rick Sanchez – is not. a. good. person. and. should. not. be. admired. or emulated.
They don't get the main joke.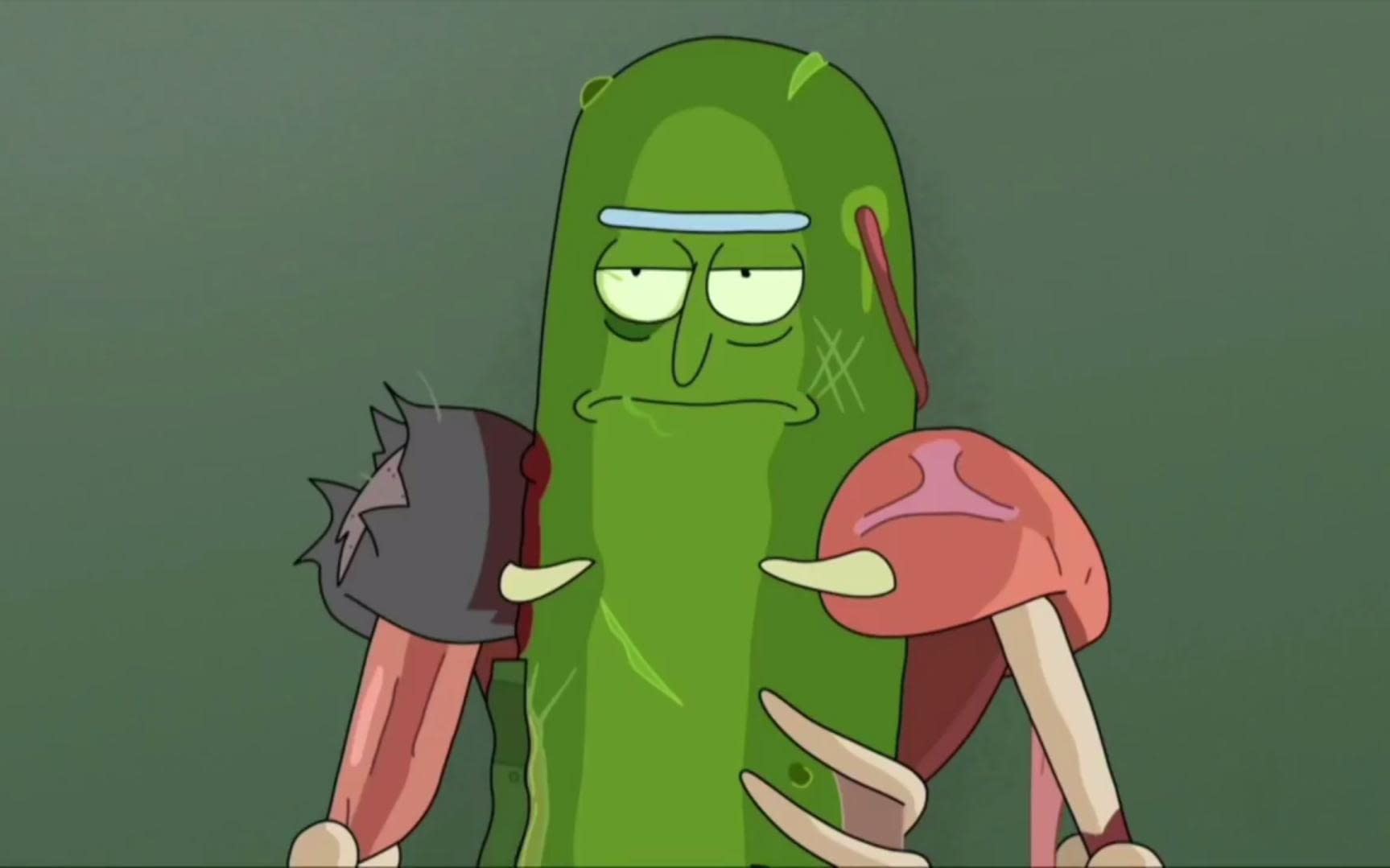 Rick and Morty stans yell "I'm Pickle Rick!!!" and fail to understand the essence of that episode: that Rick is such an a-hole he'd go to the trouble of using his superior intellect to turn himself into a pickle and then go on an adventure rather than just go to therapy to support his messed up family. After getting his anti-pickle serum, he again ditches his precious grandchildren to go drink at a bar with his daughter. "I'm alcoholic Rick!"
Never has a fanbase less understood the subtleties of the material they're consuming since the German Brown Shirts started reading Nietzsche – and guess what? Dan Harmon agrees with me! Y'all Rick and Morty fans are pretty terrible sometimes.
All of this has made me scared of the upcoming fourth season, for much the same reason I'm loathing the release of The Rise of Skywalker (That's right – Rick and Morty fans? Worse than Star Wars fans.) If I could just enjoy my show, sit and chuckle, revel in the satire and brilliantly-layered jokes, I would be happy.
But, no.
The fans will 100% ruin the experience of this upcoming season.
And that's why Rick and Morty is overrated.
Alternatives: I don't know. Read a book. Go fly a kite. Contemplate the meaninglessness of your existence. Or really? Watch The Venture Brothers, a show which never got the hype it deserved. Go watch Steven Universe. Be a better person.