Posted in: NBC, TV, YouTube | Tagged: mark hamill, nbc, saturday night live, snl, star wars
---
Saturday Night Live: Mark Hamill Has Theory About Why He Hasn't Hosted
"Star Wars" legend & pop culture icon Mark Hamill still wants to host Saturday Night Live - and has a theory as to why he hasn't hosted yet.
---
As fans of NBC's Saturday Night Live, we're all well aware that the 48th season of the long-running late-night comedy/music series was cut short due to the WGA/AMPTP writers' strike. On the downside? It royally sucks because it cost us three more shows. On the upside? Looking at the bigger picture, the strike is the only thing remaining that the writers can do to get the respect, compensation & technological protection that they deserve. Another upside? It gives SNL creator Lorne Michaels a chance to prove to "Star Wars" legend & pop culture icon Mark Hamill that there are no hard feelings for Hamill hosting ABC's supposed "SNL killer" Fridays. And the best way to do that? Have Hamill on during Season 49 to finally host.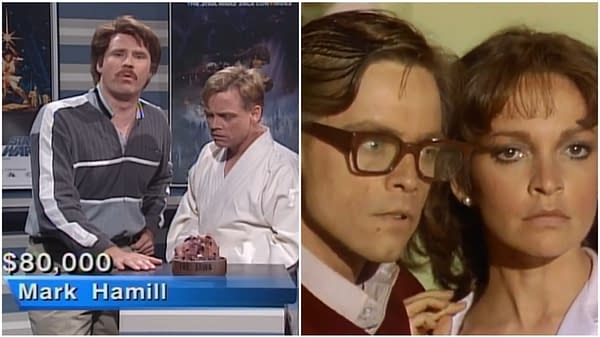 Just to be clear… Hamill was on SNL before, appearing with Will Ferrell in the 1997 sketch "Shopping at Home Network: Mark Hamill for Sale." But we're talking about the full hosting gig – from the opening monologue to Hamill taking his final bow. "Well, let me tell you about SNL. Carrie [Fisher] did it back in the day with the original cast. I was over the moon because it was my favorite show, Carrie was great on it, and it made me really want to do it. But it's not one of those things where your agent calls and says, 'Hey, book my client.' They pretty much pick who they want, and you go from there," Hamill shared with Esquire before touching upon the reason that Hamill feels he may have never gotten a call. "I was asked to host 'Fridays,' which was ABC's answer to SNL. And I think—I'm not sure, again, I'm just speculating—but I have a feeling that that might have been a factor in not being thought favorably of by Lorne Michaels." But just so Michaels knows, Hamill is still ready to take the stage at Studio 8H. "It's one of those things where if they asked me, you'd have to do it. You accept the challenge. But the fact that they don't ask me is fine because I'm perfectly happy to be in the audience and not have the pressure of being on live television like that," Hamill added.
---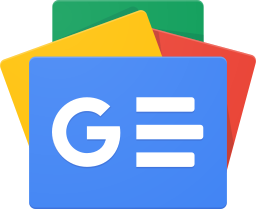 Stay up-to-date and support the site by following Bleeding Cool on Google News today!