Posted in: Peacock, Preview, streaming, TV | Tagged: Bill Lawrence, donald faison, preview, Scrubs, zach braff
---
Scrubs Creator Bill Lawrence Addresses Reunion Film: "It's Inevitable"
Scrubs creator Bill Lawrence on why "it's inevitable" that there will be a film reuniting Donald Faison, Zach Braff, and the series cast.
---
Fans of Bill Lawrence's Scrubs have a very good reason to remember the 2022 ATX TV Festival. That was when they first learned from the series creator, as well as series stars Zach Braff, Donald Faison, Sarah Chalke, John C. McGinley, Judy Reyes, and Neil Flynn, that plans were underway to get the band back together for a new show project (at the time, it was leaning towards a movie return). Nine months (and a Super Bowl ad for T-Mobile with Braff, Faison & John Travolta) later, Lawrence is reassuring fans that the series returning in some capacity is "inevitable." Speaking recently with Variety, Lawrence explained that it's the cast's continued closeness & desire to work with one another again that makes a Scrubs return an easier move to pull off (aside from everyone's busy schedules, of course). "In the greatest way, the cast of that show and the writers are so good that they're all working. And the main reason to do something like that isn't the work, it's because we actually love hanging out," Lawrence explained. Lawrence's approach has proven successful in the past with shows such as Cougar Town, Spin City, & Ted Lasso. "I think it's inevitable that it happens. The joke of it with us is the first time that six months go by that we don't hang out, we'll end up doing a 'Scrubs' reunion."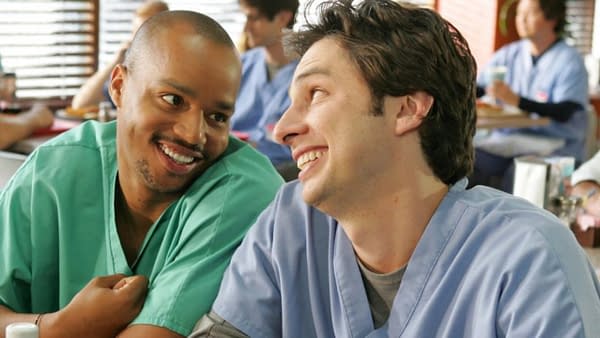 "Scrubs" Update from 2022 ATX TV Festival
During the 2022 ATX TV Festival, Lawrence spoke on behalf of everyone when he expressed their appreciation for the fans still supporting the show after all of these years. "We're all so grateful any of you still care, it gives us an excuse to hang out together. We are happy to spend time with each other in any way," the series creator said to those in attendance and watching online. And while a timeline would be tough to pin down based on scheduling, Lawrence and Faison made it clear that something was coming.
"Here's the deal: I think we all want a reboot and want to work together again but it couldn't be a full season. Maybe like a movie or something we could shoot in a few months. With everything Bill is doing now, he's never going to be free again. If he finds the time, we'll do it," Faison said (with a pitch that sounds very similar to what Pysch has been doing… and very successfully). "We're gonna do it because people still care about it, and we enjoy spending time with each other," followed up Lawrence with the confirmation. During a Q & A session with the audience, an attendee asked what the characters would be doing today when Reyes put out there what's been the subject of some very interesting fanfic: "I think Turk and JD finally come out" (to rousing applause). As for whether a musical episode could be on the horizon? Look, Lawrence is open to what the cast wants but… "I don't know if there will be a 'Scrubs' musical unless this cast all say they want to do that. Do you really want to hear Sarah [Chalke] sing? No, you don't," Lawrence joked in response.
---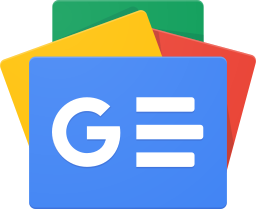 Stay up-to-date and support the site by following Bleeding Cool on Google News today!