"Sex Education" Gets Season 3 Passing Grade, Slightly Disturbing Announcement Video
A "little more learnin'" never hurt anyone – and when it comes to Netflix's Sex Education, knowing the series will officially be back for a third season has us sharpening our pencils with excitement. Written by series creator Laurie Nunn and starring Gillian Anderson, Asa Butterfield, Emma Mackey, and Ncuti Gatwa, Sex Education released an announcement video featuring Alistair Petrie (Principal Groff) walking viewers through an Moordale High art exhibition.
Does it come across a little disturbing and very Night Gallery-like? Yes. Yes, it most certainly does. But it also offers some interesting visuals and insights that will help clue you in to what's still to come:
The news of a third-season pick-up comes less than a month after season 2 debuted on the streaming service – setting up some interesting storyline threads for the next round. Otis (Butterfield) and Maeve (Mackey) find themselves in limbo after some serious third-party blocking. Then there's the matter of where Eric (Ncuti) and Adam (Connor Swindells) go from here post-school play – oh, and Jean (Anderson) learned that she's pregnant.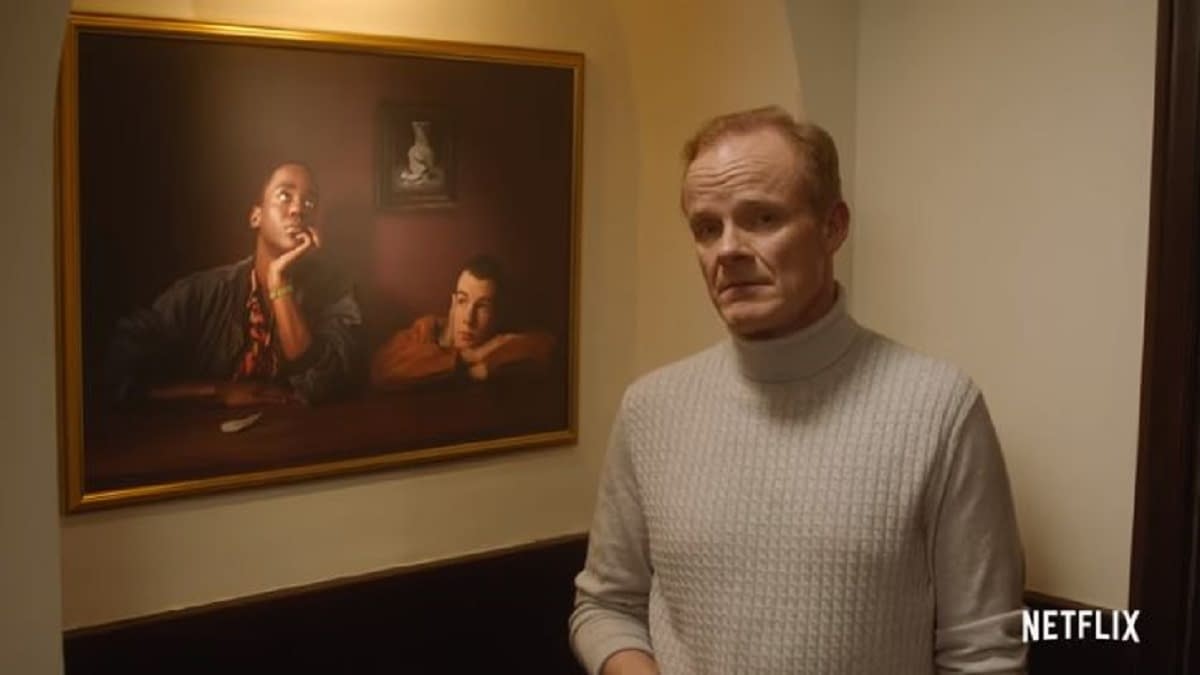 Speaking to LAD Bible last month about the show's future prospects, Nunn revealed that work was already underway on a third season – and that the show has the kind of "legs" to make it last beyond three seasons:
"I love writing these characters. It's such a big ensemble and I think the theme of the show – in terms of it being about sex and relationships – it really just offers up endless story opportunities. So I think the show definitely has legs if Netflix are nice enough to let me keep writing it and let Ben [Taylor] keep directing it!"
Netflix's Sex Education is produced by Eleven Film, and directed by Ben Taylor, Alice Seabright, and Sophie Goodhart. Nunn, Taylor, and Jamie Campbell serve as executive producers.