Snowpiercer Sneak Preview: Layton Goes Hercule Poirot in First Class
In our previous preview for TNT's Snowpiercer, we were wondering if Layton's (Daveed Diggs) investigation was coming to an end or if Melanie's (Jennifer Connelly) need to keep her secret just that would derail it before the finish line. Now, the network is offering viewers a preview that shows things coming to a head as Layton goes full-on Hercule Poirot with the first-class passengers. And even though he actually makes some serious headway, not everyone's a fan of being questioned by a Taillie. Bigger problem? They want to speak to Mr. Wilford: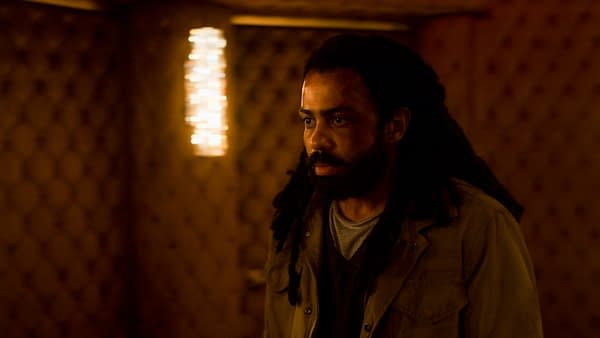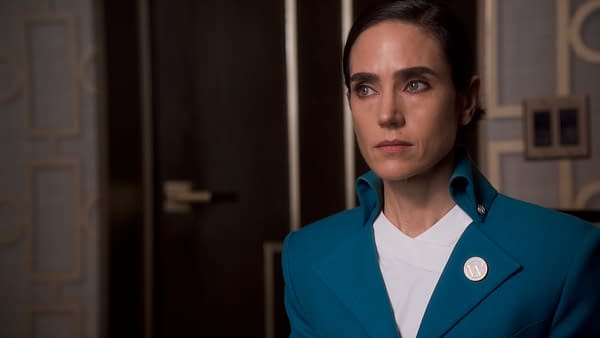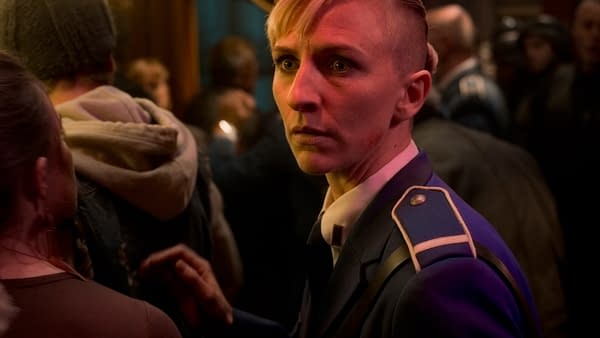 Snowpiercer season 1, episode 4 "Without Their Maker": A shocking twist in the murder investigation brings Layton (Daveed Diggs) and Till's (Mickey Sumner) manhunt to a cat-and-mouse climax. But Layton is getting too close to Melanie's (Jennifer Connelly) big secret, which may prove the most dangerous game of all. Written by Hiram Martinez.
Joining Connelly and Diggs are Alison Wright (The Americans), Mickey Sumner (Frances Ha, Battle of the Sexes), Susan Park (Ghostbusters), Iddo Goldberg (Peaky Blinders, The Zookeeper's Wife), Katie McGuinness (Dirty Filthy Love), Lena Hall (Hedwig and the Angry Inch), Annalise Basso (Bedtime Stories), Sam Otto (Jellyfish), Roberto Urbina (Narcos), Sheila Vand (Argo), and Jaylin Fletcher (Saturday Church).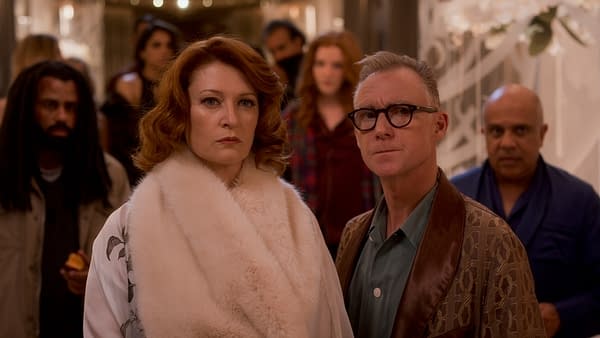 Snowpiercer is produced by Tomorrow Studios, along with original film producer CJ Entertainment. The series is executive produced by Tomorrow Studios' Marty Adelstein (Cowboy Bebop, Hanna, Prison Break) and Becky Clements (Hanna, Cowboy Bebop, Last Man Standing); showrunner Graeme Manson (Orphan Black), who wrote the first episode; director James Hawes (The Alienist, Black Mirror); Matthew O'Connor (Continuum, Tin Man); Scott Derrickson (Sinister, Doctor Strange), and the original film's producers Joon Ho, Miky Lee, Tae-sung Jeong, Park Chan-wook, Lee Tae-hun, and Dooho Choi. The original film and television series is based on the French graphic novel Le Transperceneige, from Jacques Lob, Benjamin Legrand, and Jean-Marc Rochette.