'Star Trek: Discovery' – Bleeding Cool's Season 2 Preview Guide
We are mere days away from CBS All Access' January 17th premiere of Star Trek: Discovery Season 2 "Brother" and the first appearance of the USS Enterprise, Captain Pike (Anson Mount), and surfer-haired young Spock (Ethan Peck) on the show. After San Diego Comic-Con, New York Comic-Con, four Short Treks and numerous interviews, photo releases, trailers, and tweets, it is hard to believe that is has been only eleven months since the Discovery Season 1 finale.
In order to fully prepare you for what's to come, Bleeding Cool has compiled a complete, updated collection (at least as of this writing) of everything we know so far about the second season of Star Trek: Discovery.
So sit back, relax, and set a course for "knowledge"–with an eye out for minor spoilers ahead. Engage!
The Trailers:
Regular studio trailer – While technically the last to debut, this two-minute long official trailer introduces us to the plot arc for Season 2, the search for the "Red Angels" and the prevention of the apocalyptic event that Spock saw in a vision. There are images of Spock seemingly going all "Beautiful Mind" and drawing on the floor of a bare room as his voice in the background discusses how big of a deal this particular danger is. Then, there is a scene of Klingons fighting other Klingons, with L'Rell (Mary Chieffo) and Ash Tyler (Shazad Latif) in the mix. Curiously, we also see Tyler in Federation uniform (with very un-regulation long hair and beard) talking about a covert operations command called Section 31. It appears Captain Georgiou (Michelle Yeoh) has now joined Section 31 and shows up on Discovery. Is Ash Tyler working with her? Additionally: we hear about the possibly threatening "Sentry" ships, see a presumed Starfleet vessel crashing on a planet, Ensign Tilly (Mary Wiseman) has a lot of bad experiences, Saru (Doug Jones) is hung on a wall and possibly tortured, Tyler and Michael Burnham (Sonequa Martin-Green) kiss, and we are treated to many, many scenes of Captain Pike (Anson Mount) commanding the Discovery.
San Diego Comic-Con (SDCC) Trailer – This trailer is the first glimpse we had of Star Trek: Discovery Season 2, coming in July 2018, and is the "funny scenes" trailer. With a soundtrack of "Fly Away" and an elevator sneeze gag, it shows that Season 2 will have some lighter moments with our favorite characters. Once again, we have a lot of scenes with Captain Pike commanding the Discovery–including his first scene beaming aboard the ship from the Enterprise. We learn that Spock has taken a leave of absence from the Federation, and it has something to do with the mysterious "Red Angel" signals. We see scenes of an away mission in those space pods like the one Burnham used in the first season–and from the crashes and damage, it does not appear to go well. Burnham also discusses a special message from the stars to those "open enough to receive it." It is unclear if she is talking about the "Red Angel" messages or something else.
New York Comic-Con (NYCC) Trailer – We see some footage in this trailer that was not included in the studio or SDCC trailers (yes, technically this came second chronologically). Most of the additional scenes show an away mission on an asteroid or destroyed planet where Starfleet personnel are getting pummeled by something, including Burnham. It appears that Burnham also has a vision of the "Red Angel" they are chasing. We see what looks like an evacuation of the Discovery, with Burnham helping Saru walk on the ship. Likely related, we see an injured Saru on some sort of bed and Burnham visiting him and calling him family. There are numerous action scenes, including death and destruction, and more Klingon-on-Klingon fighting. We see Spock on a gurney, either ill or injured.
YouTube Channel:
Star Trek: Discovery Goes Back Into Production For Season 2 – A quick one-minute glimpse into behind-the-scenes production at the start of filming for Season 2. Released in April 2018, it includes footage of set-building, costuming, and prosthetic production set to a soundtrack of Discovery case members giving lines. This is our first hint of the Gold Command Uniform that Mount will wear as Captain Pike.
Michelle Yeoh And Alan Van Sprang's Section 31 Bonus Scene From Star Trek: Discovery – A bonus scene from right after the end of Discovery Season 1, Georgiou is approached by a disguised operative from Federation Section 31 and offered an opportunity to work with them. Given what we have seen in the trailers, it appears she accepts the job.
"Becoming Pike" – Star Trek: Discovery | CBS All Access – Mount talks about taking command of Discovery as longtime Star Trek character Captain Christopher Pike–specifically, the difficulties Pike faces taking over a ship and a crew that is very damaged (literally and figuratively) from the events of the first season.
Star Trek: Discovery – "What To Expect In Season 2" – This is more of a high-level overview of how Season 2 of Discovery will be different from Season 1. The scenes from the show have appeared previously in trailers, so the new information is mostly from cast and crew being interviewed. Alex Kurtzman talks about a shift to a more cinematic look for Discovery (not sure how they could be more cinematic than they already are) while underlining the importance of the interactions between crew members and other characters. Executive Producer Olatunde Osunsanmi expands on the impression of Spock that we get from the trailers: that the usually controlled character is going through some sort of emotional/spiritual crisis, one that has never come up in other iterations of Star Trek.
Star Trek: Discovery – Season 2 | "A Whole New Trek" – A quick teaser-trailer type video that mostly uses footage previously seen in trailers, but it does include some new footage and information on the Discovery's impact with an asteroid and other bad things that go down in an asteroid field.
San Diego Comic-Con (SDCC) Star Trek: Discovery Panel:
Lots of good stuff came out of the Discovery panel at SDCC 2018 (for a full accounting, see the Bleeding Cool Live Blog from the event). However, the highlights were about casting. Dr. Hugh Culber (Wilson Cruz), Stamets's (Anthony Rapp) husband who was killed in Season 1 will be returning (somehow) in Season 2. The crew will travel to Saru's (Doug Jones) Kelpian home planet and meet the apex predator in Season 2. Tyler and L'Rell will have an important conversation about consent.
New York Comic-Con (NYCC) Star Trek: Discovery Panel:
Showrunner Kurtzman and the Discovery cast met for a panel in October 2018 as part of NYCC. The event (coverage of which you can find on Bleeding Cool) largely addressed what fans can expect from Season 2. Key information that came out at the panel was the addition of Peck as Spock, Captain Pike (the Enterprise Captain before Kirk) played by Mount, and Rebecca Romijn as a new "Number One" (Pike's first officer). Kurtzman also revealed that Season 2 would include a return of the villains from the classic unaired Trek pilot episode "The Cage": the telepathic, illusion-generating Talosians. Illusion-generating villains and visions of a "Red Angel?" Those sound like they could be connected.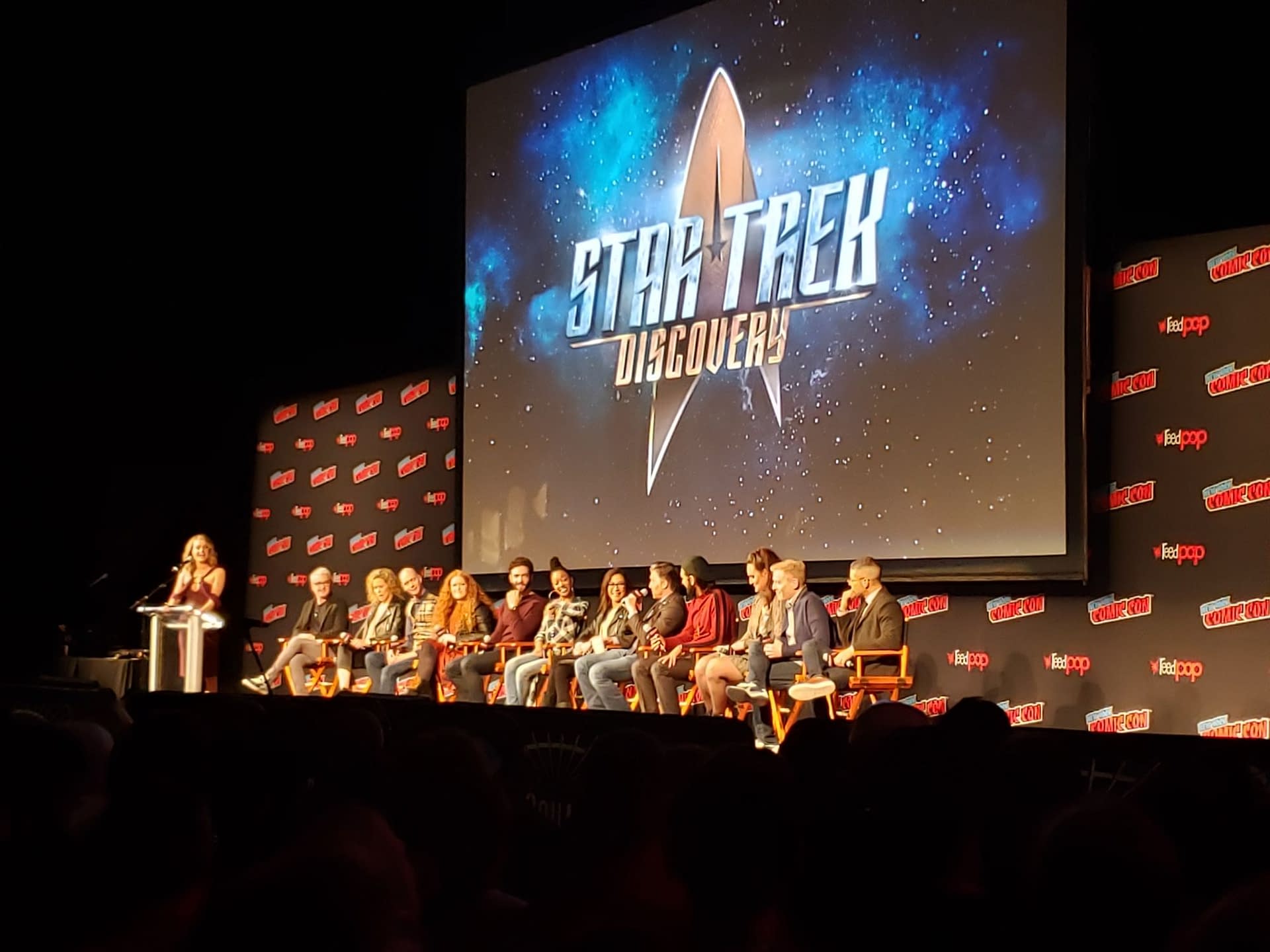 The Klingons Are Getting Yet Another New Look:
According to make-up artist Glenn Hetrick at Star Trek: Las Vegas, the different Klingon houses are from different planets and have therefore evolved differently. As such, we will be seeing some new looks for Klingons in Season 2 (check out Bleeding Cool's coverage here).
In season two, you are going to see much different designs. You are going to see different houses you haven't seen before. One of the most important things to us was that at this point in canon, as we head towards the current version of unification, the houses really each grow up on different planets.

It is an Empire, it is not just Qo'noS…We have seen six of the great houses in close up in season one. As we move forward into the next season, I promise that we will continue exploring and unpacking and unfolding that infinitely interesting story of what the Klingon culture looks like on a wider level."
There's A New Title Sequence For Season 2:
Images Released by CBS:
From Season 2 Premier "Brother"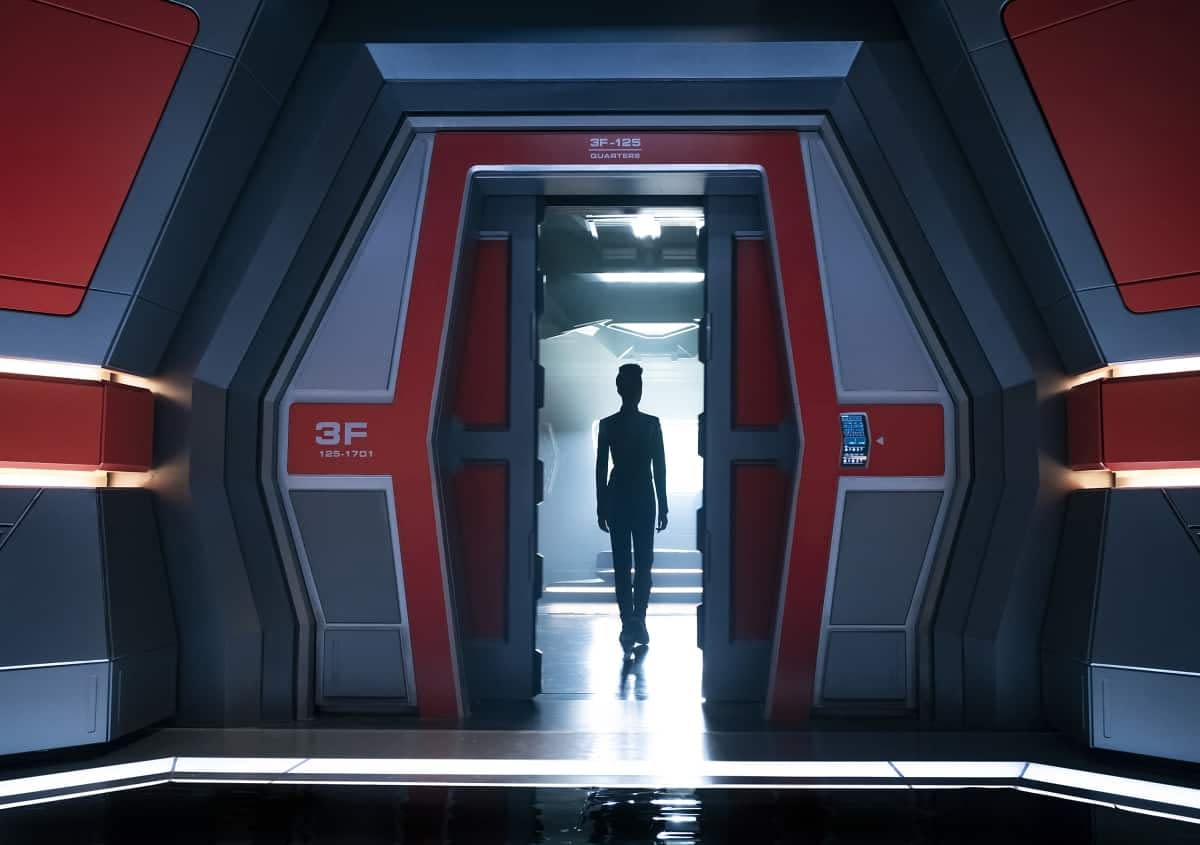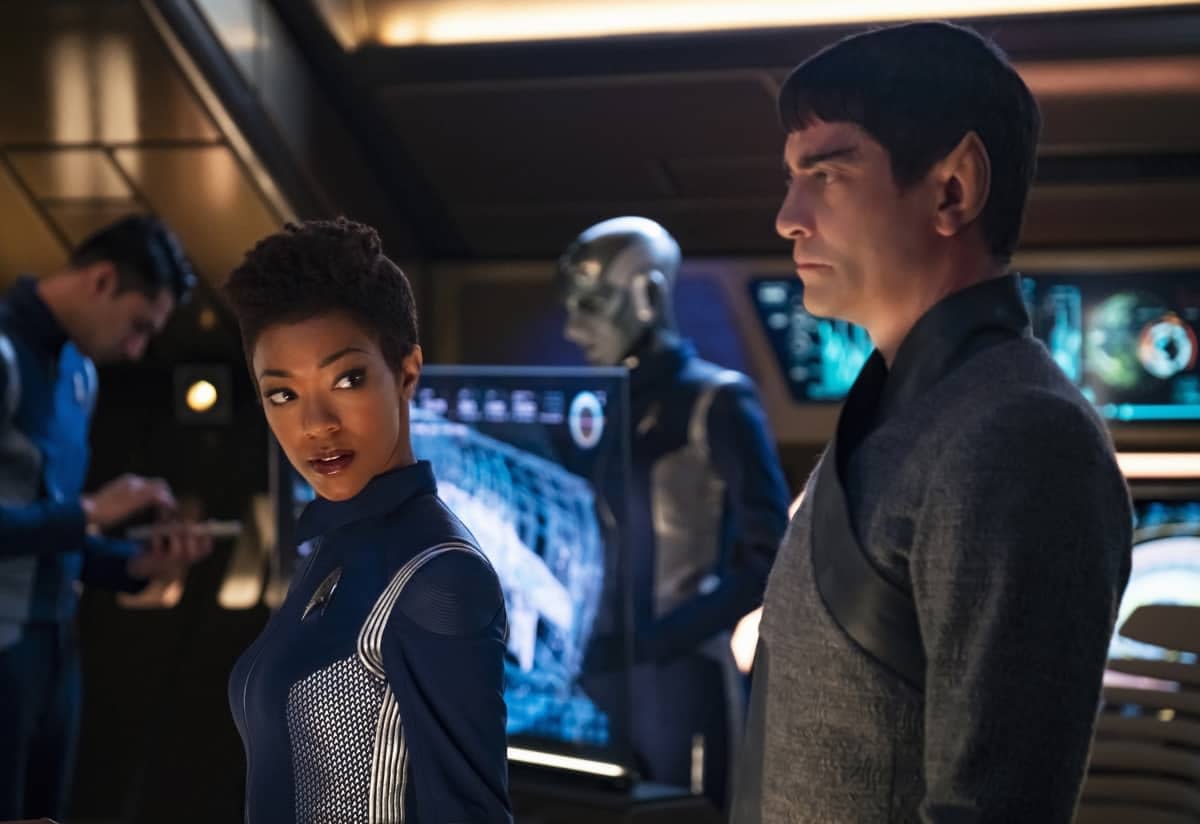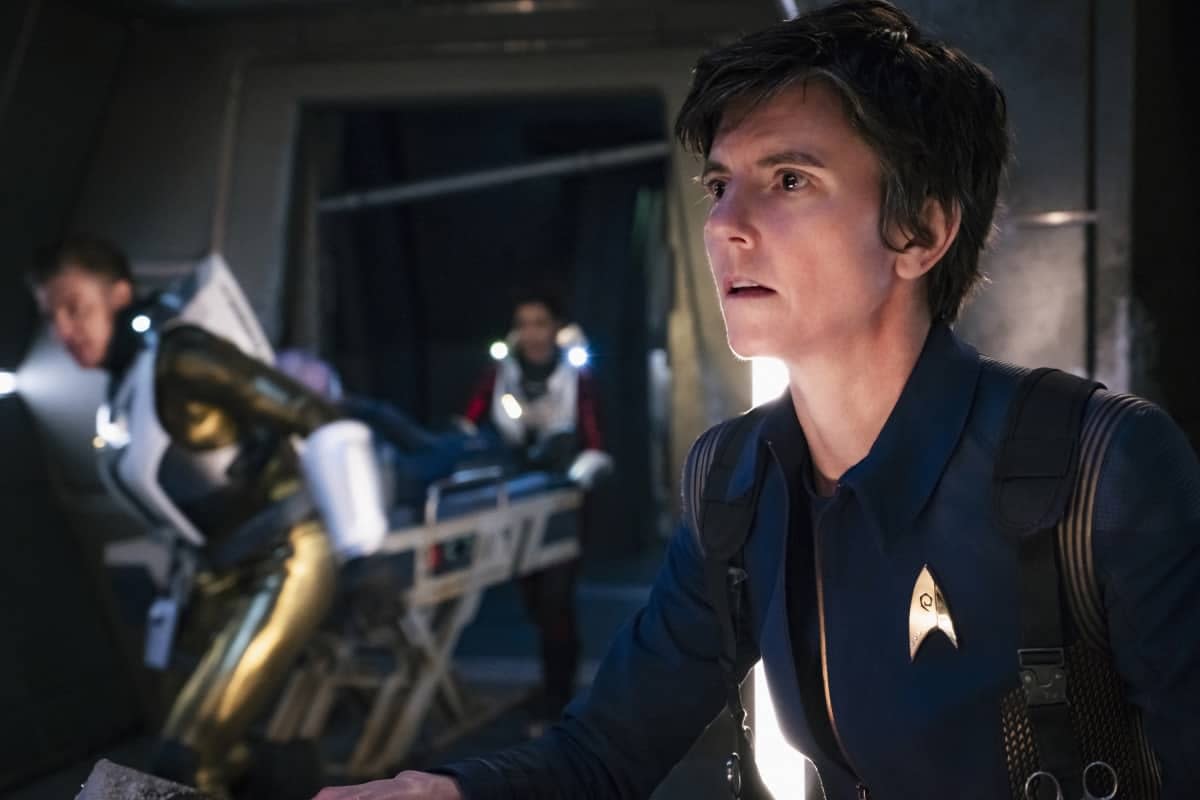 Season 2 Cast Photos: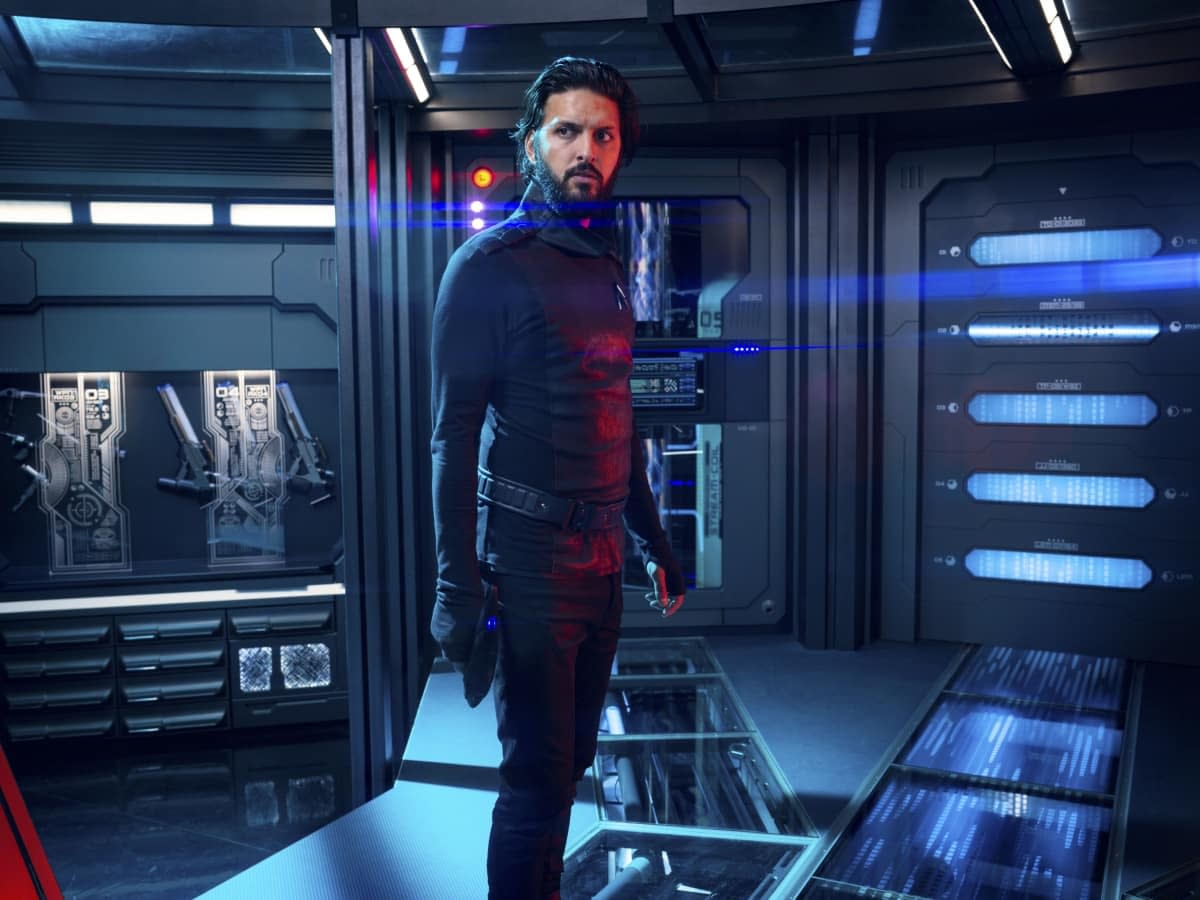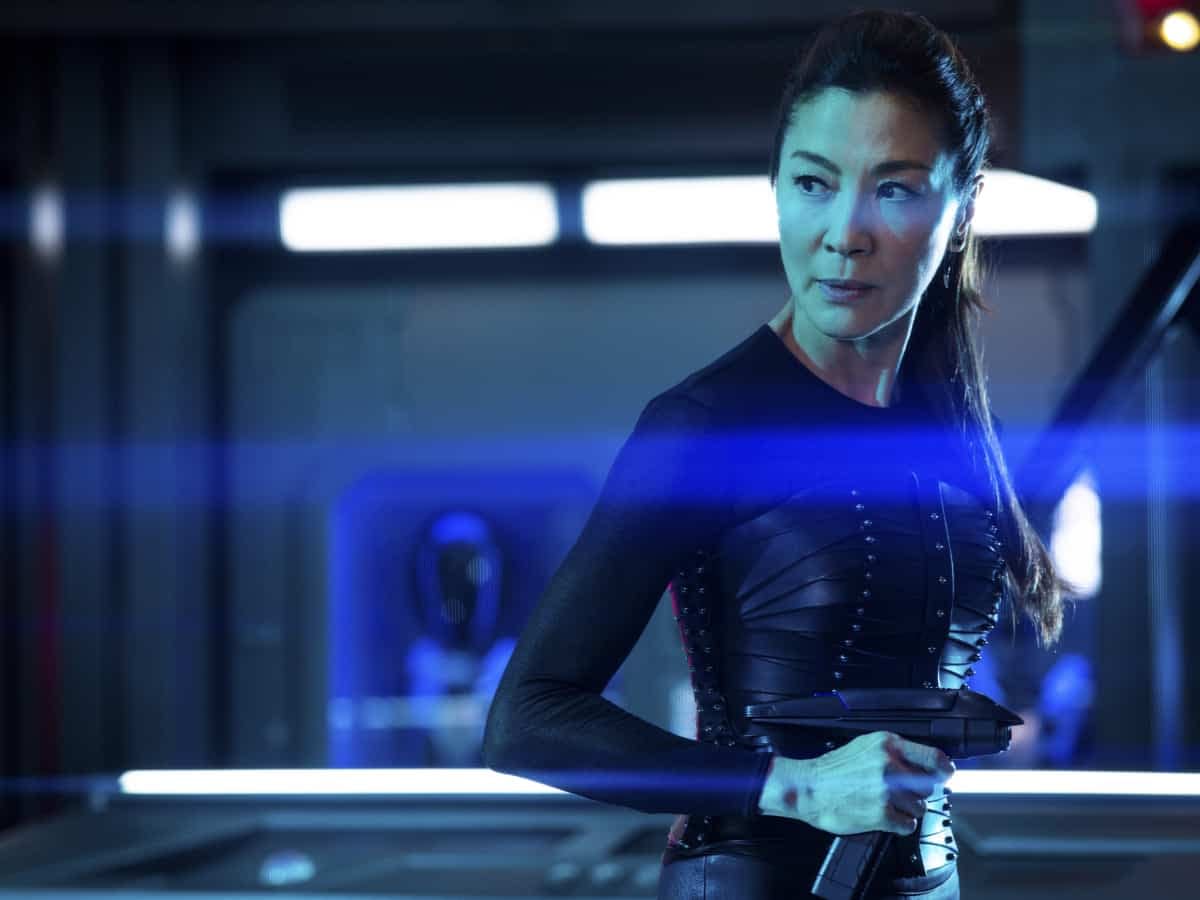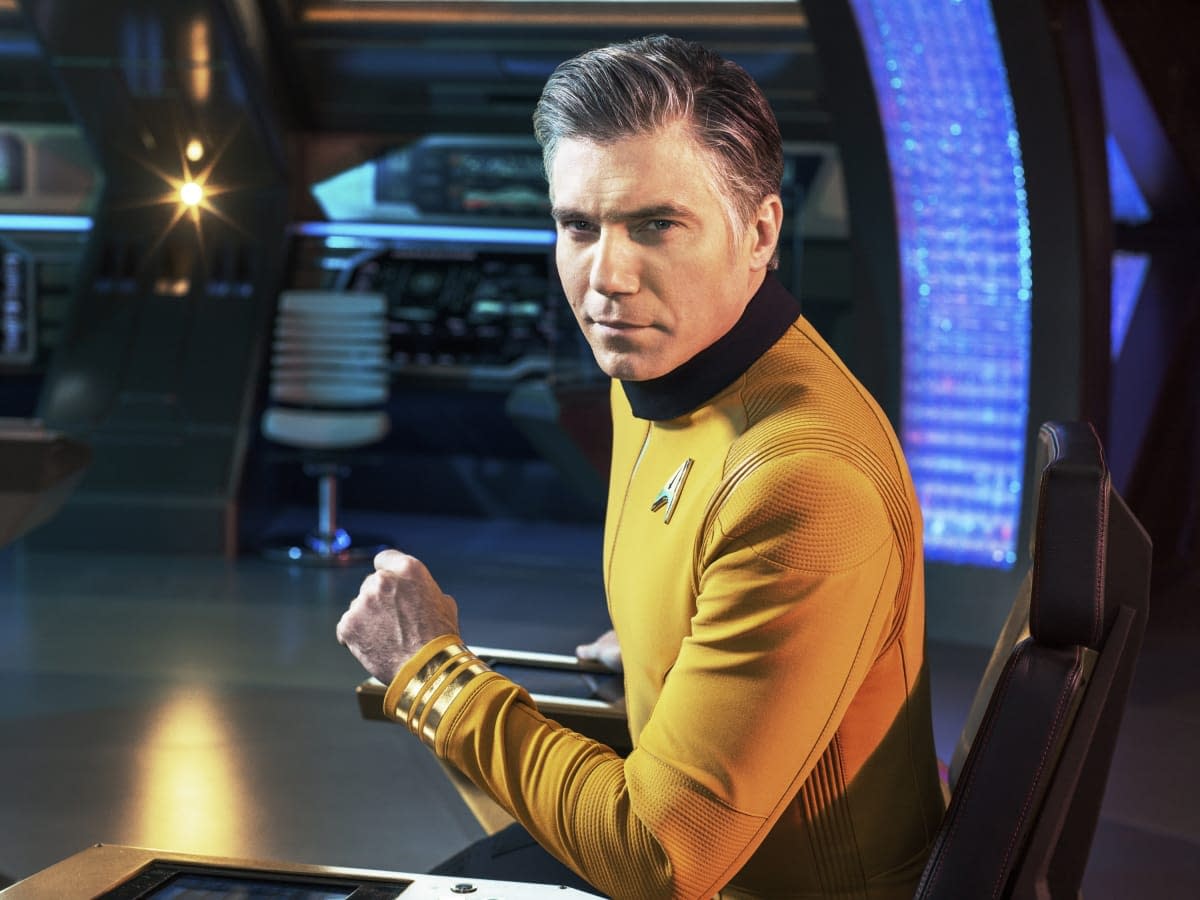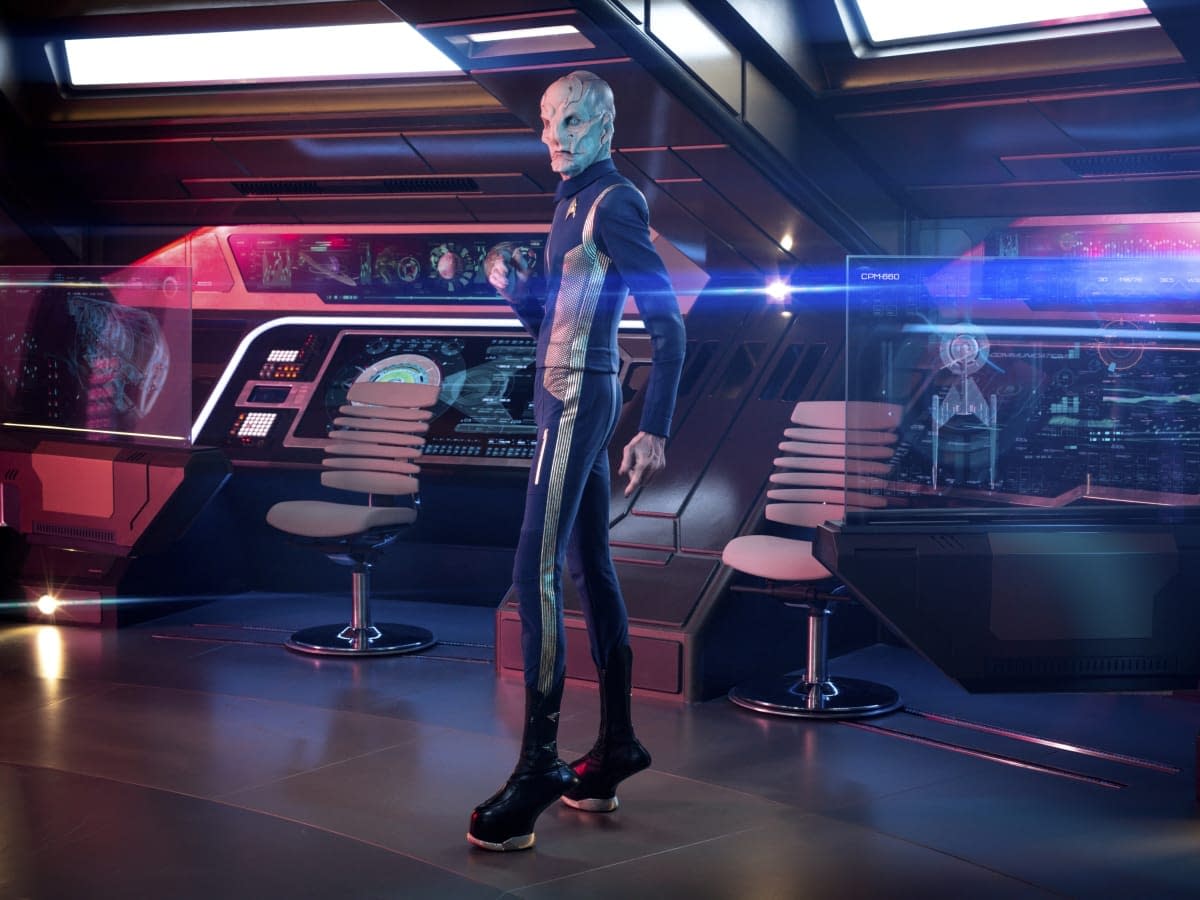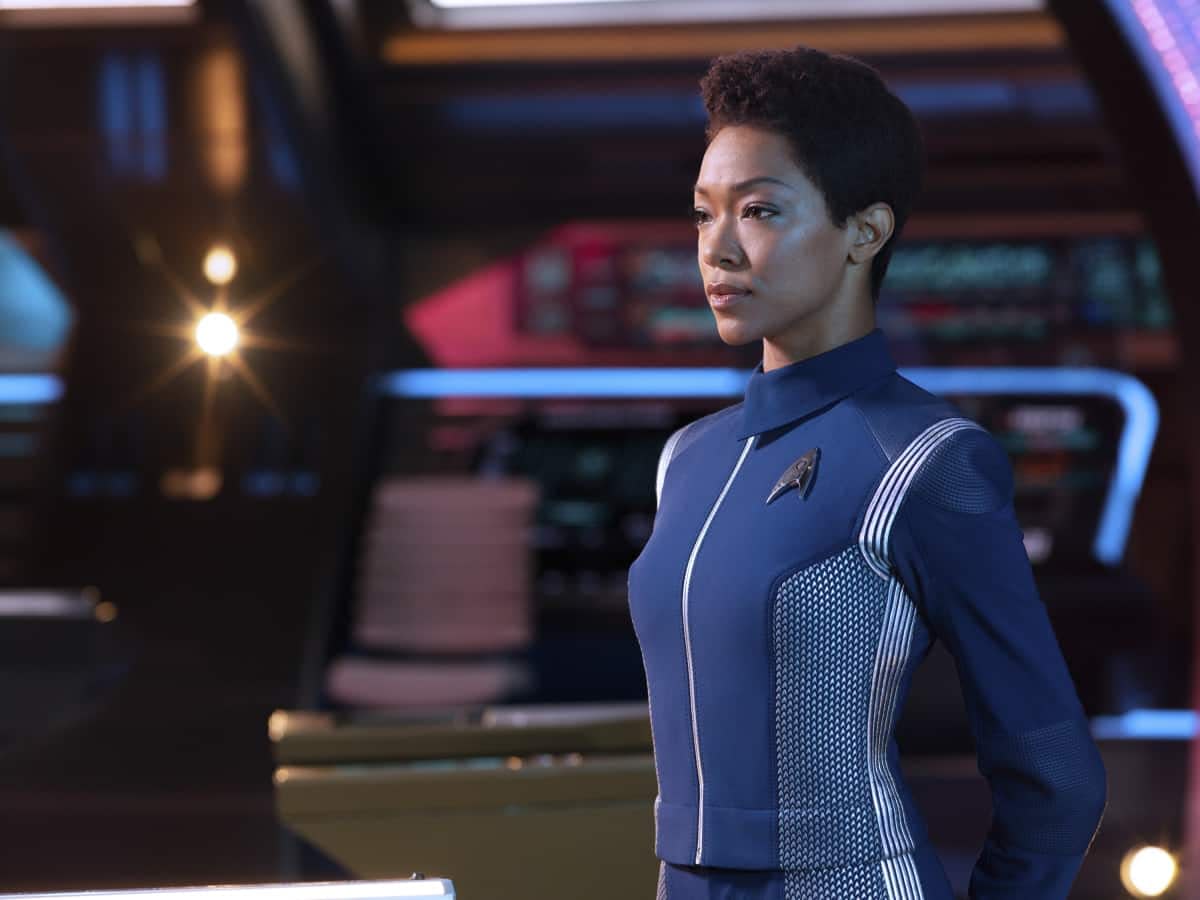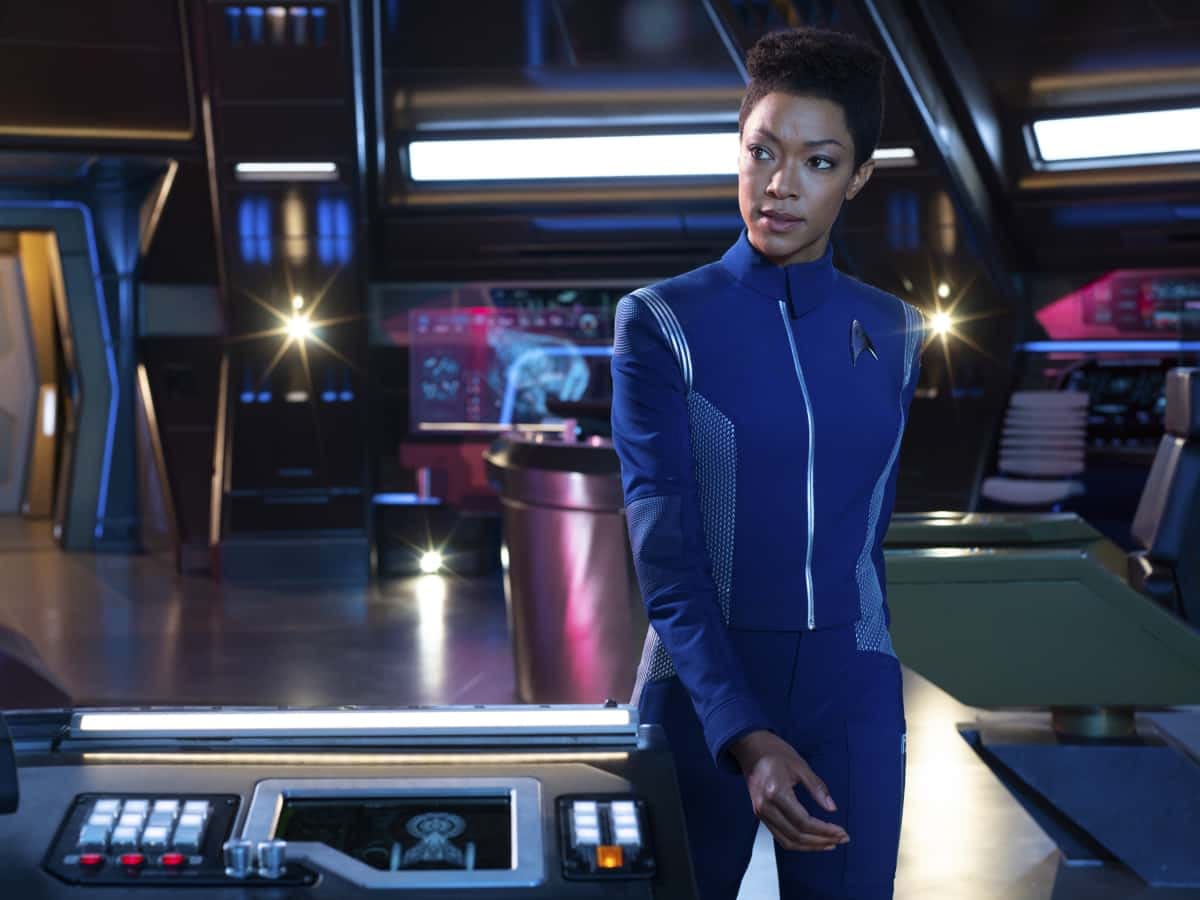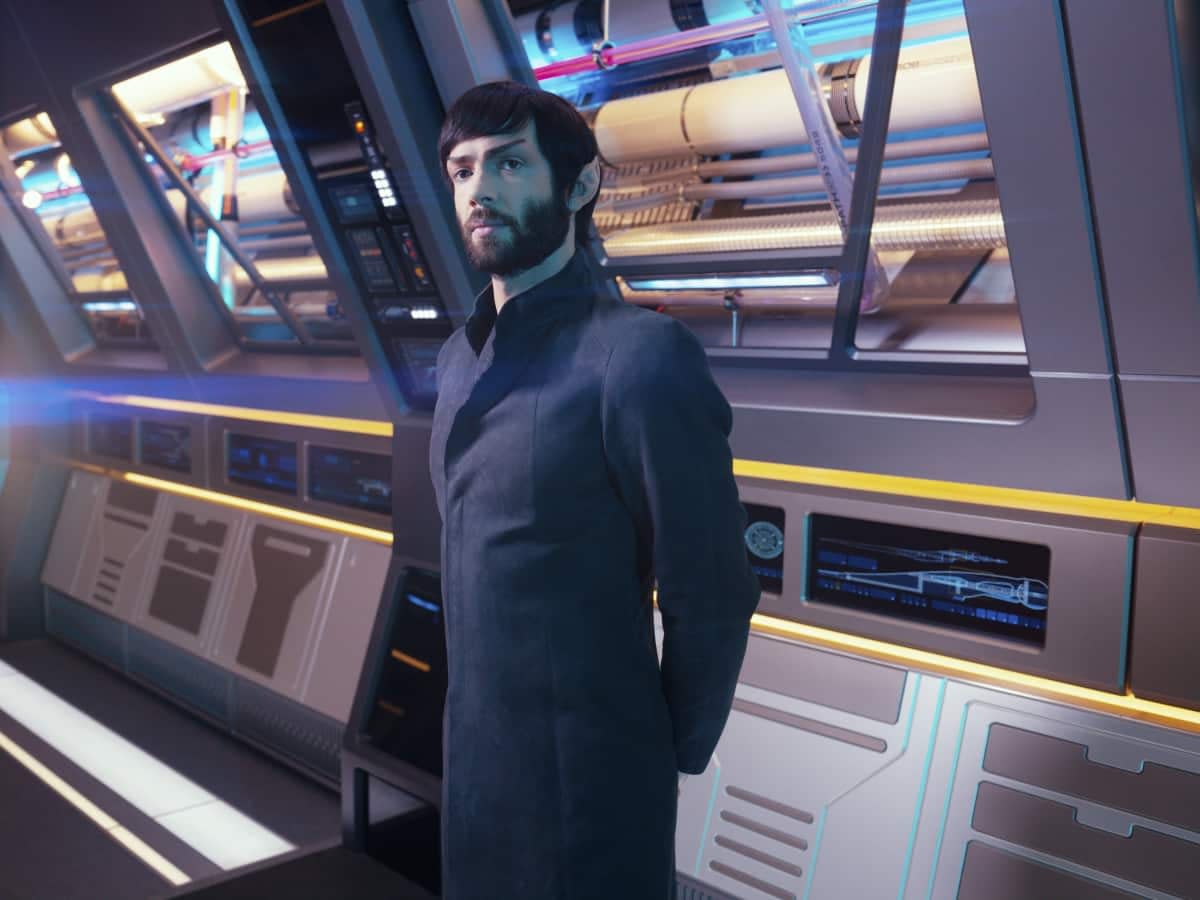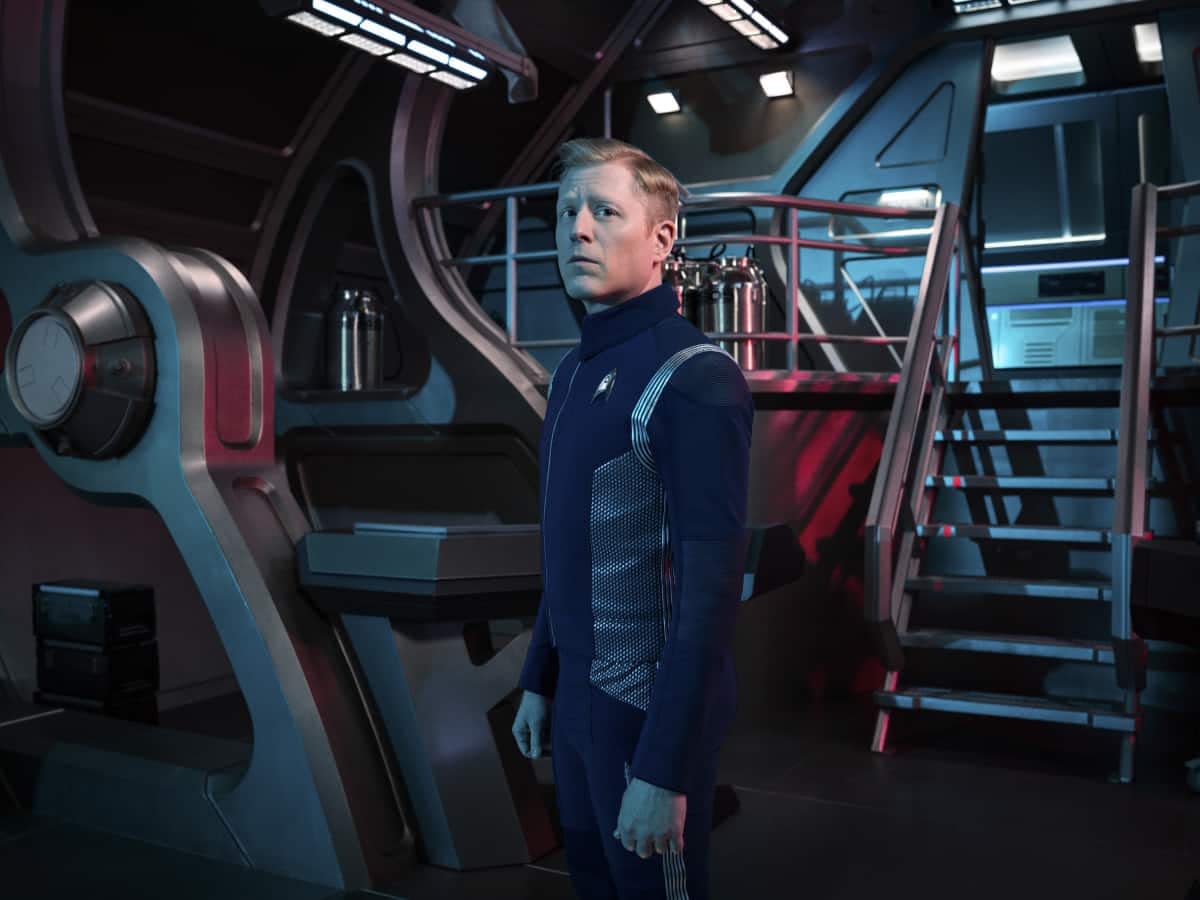 Additional Season 2 Episode Photos: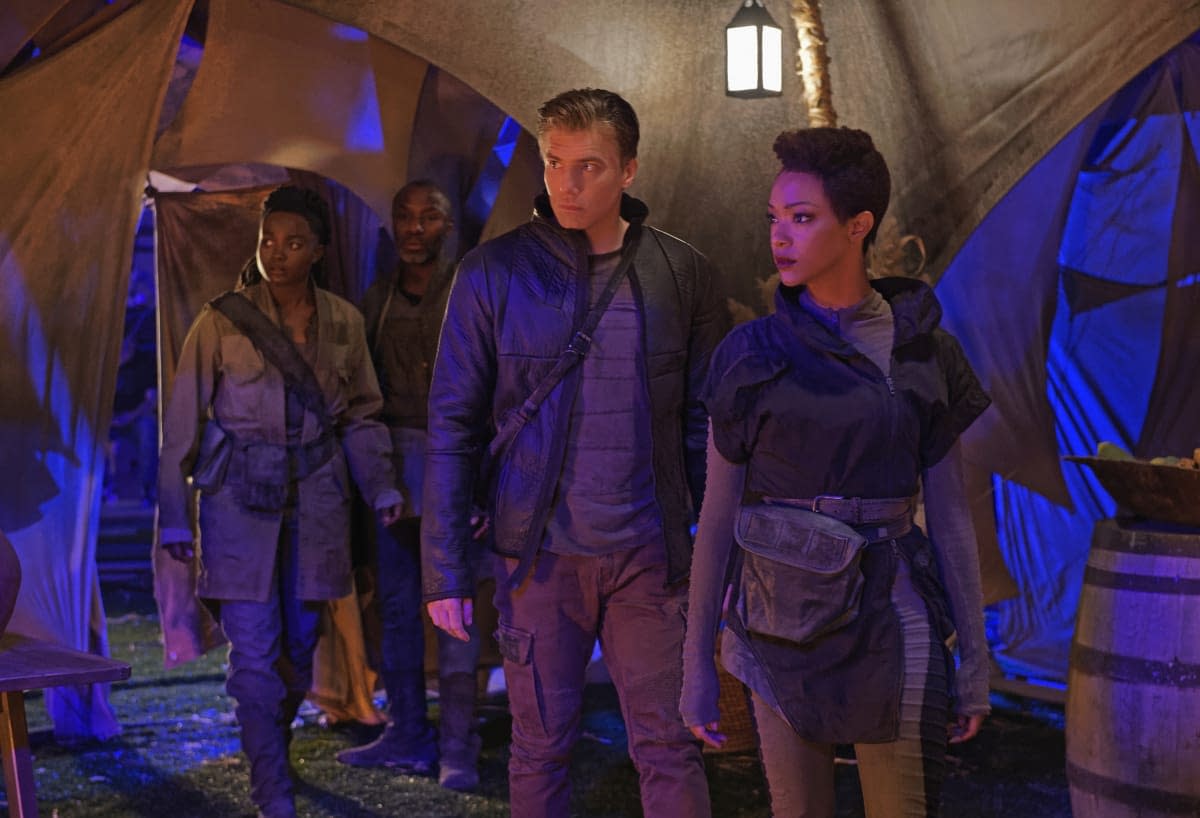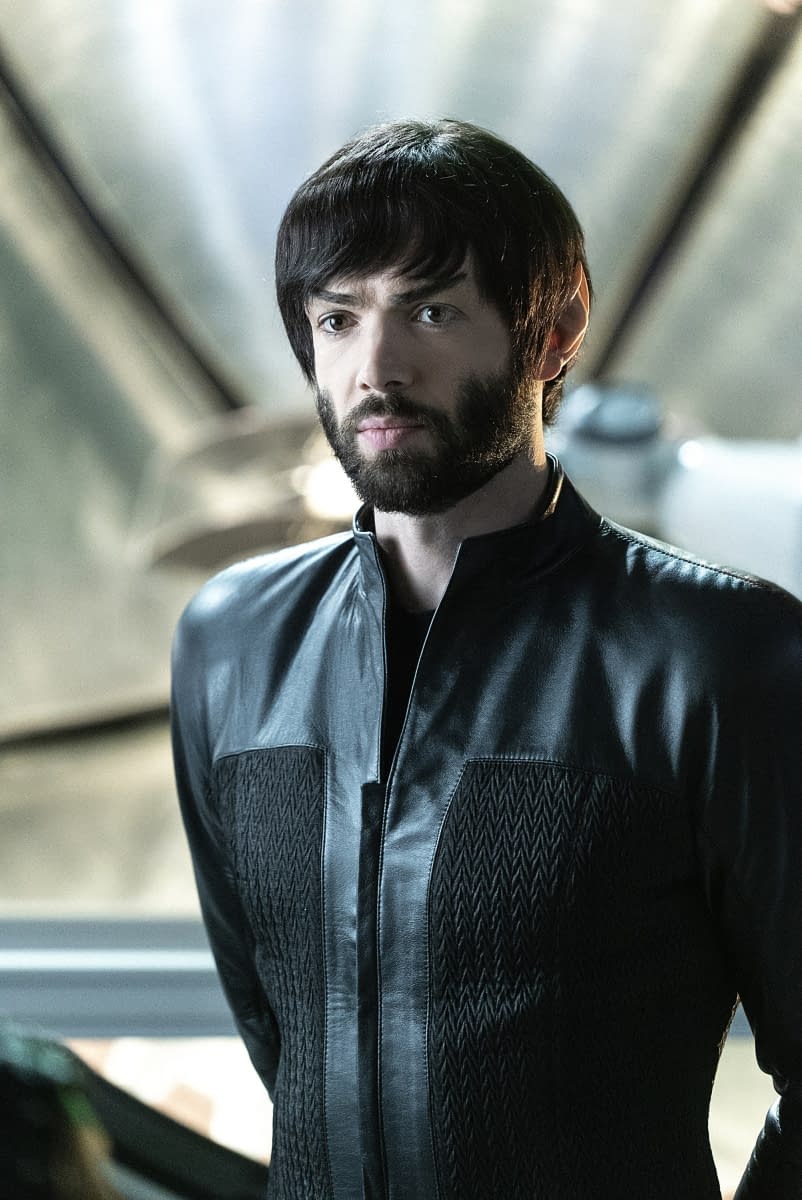 Cast Posters and Key Art: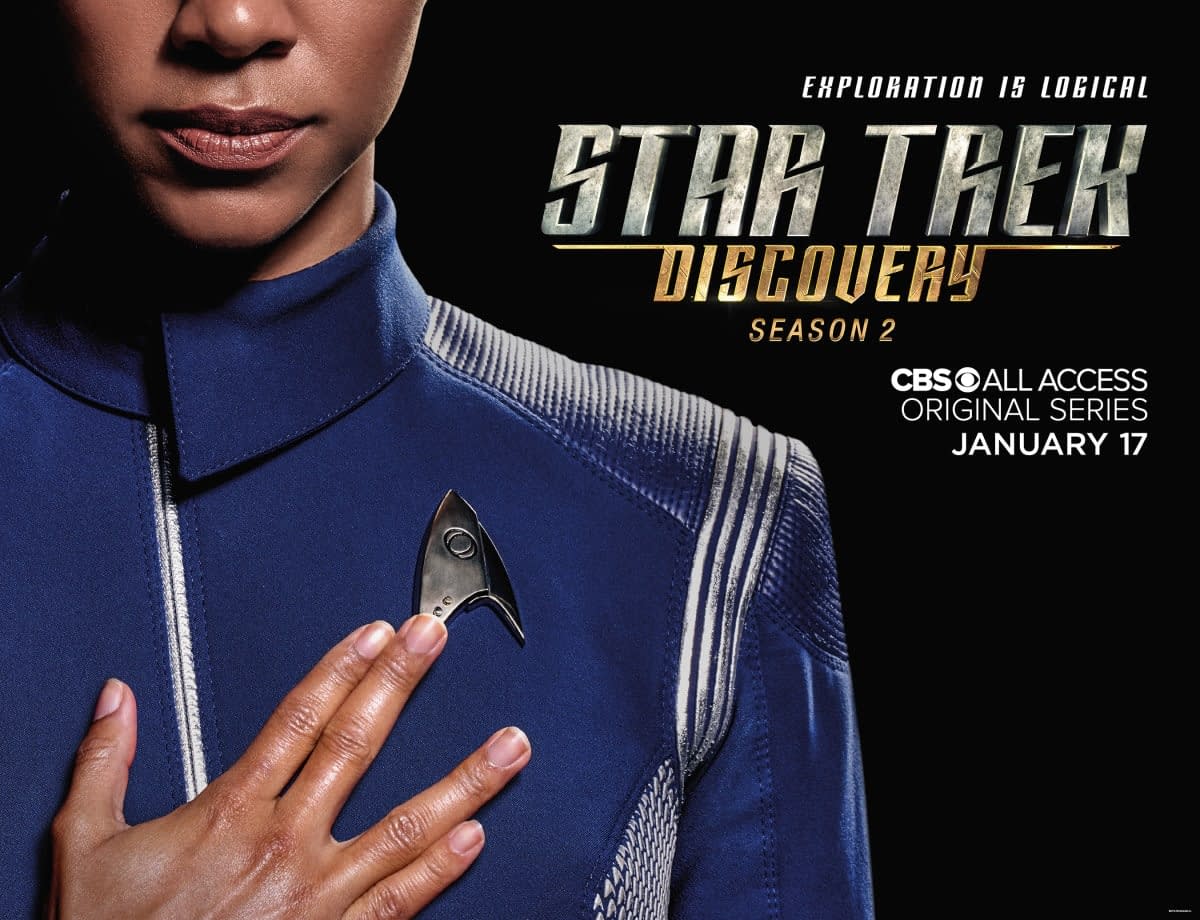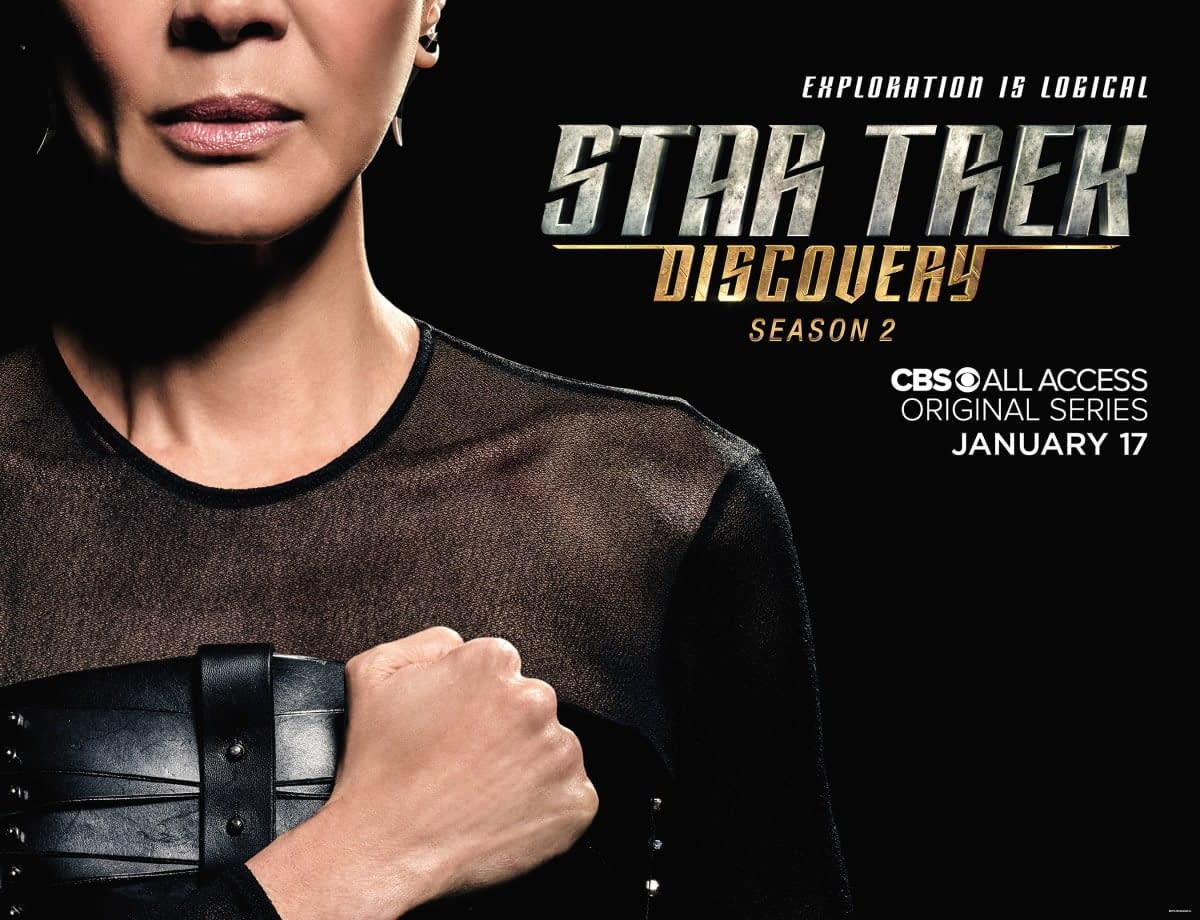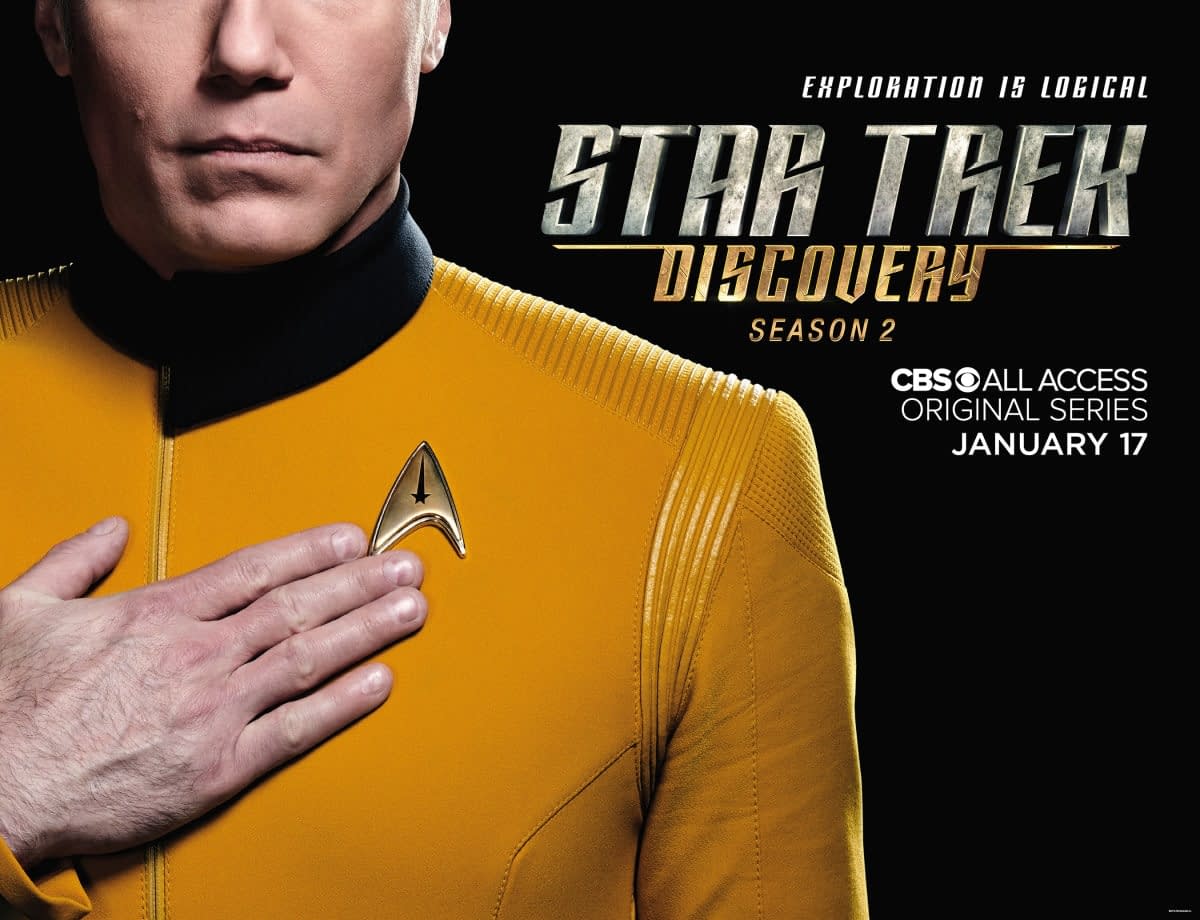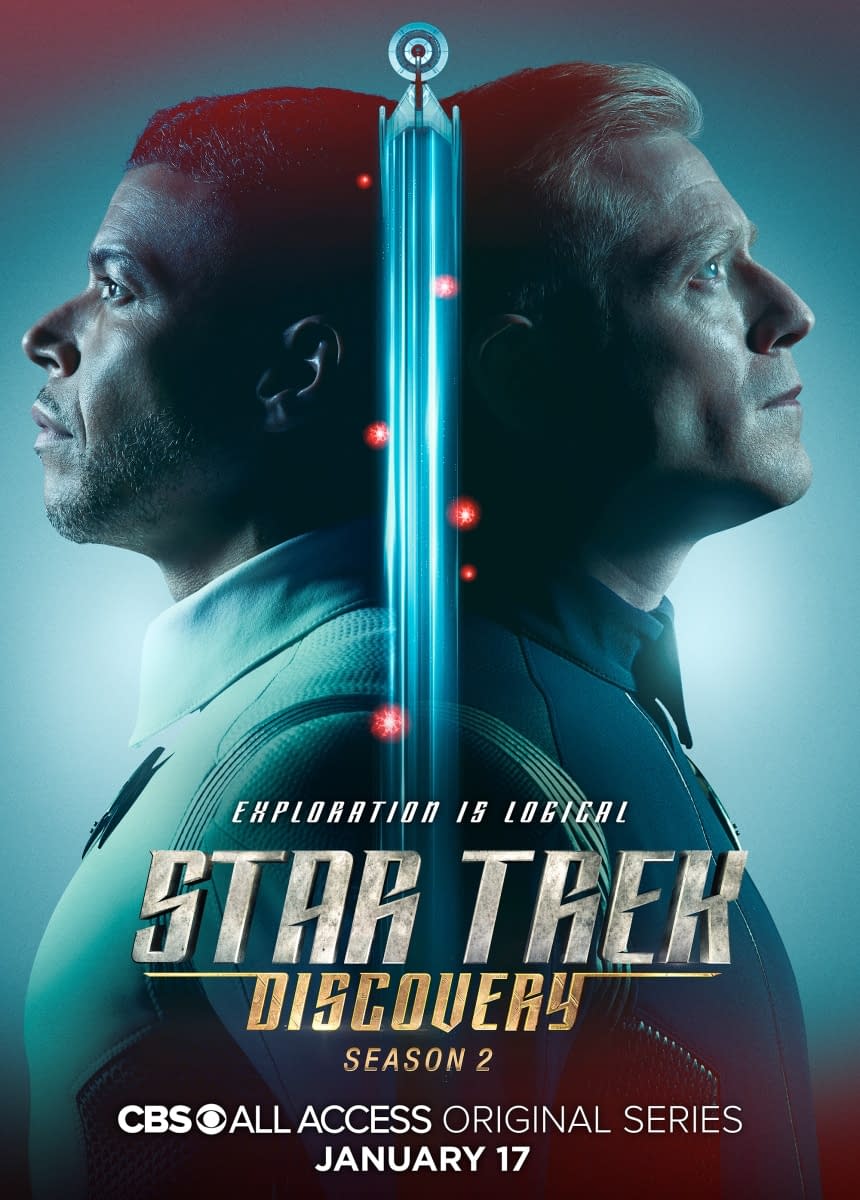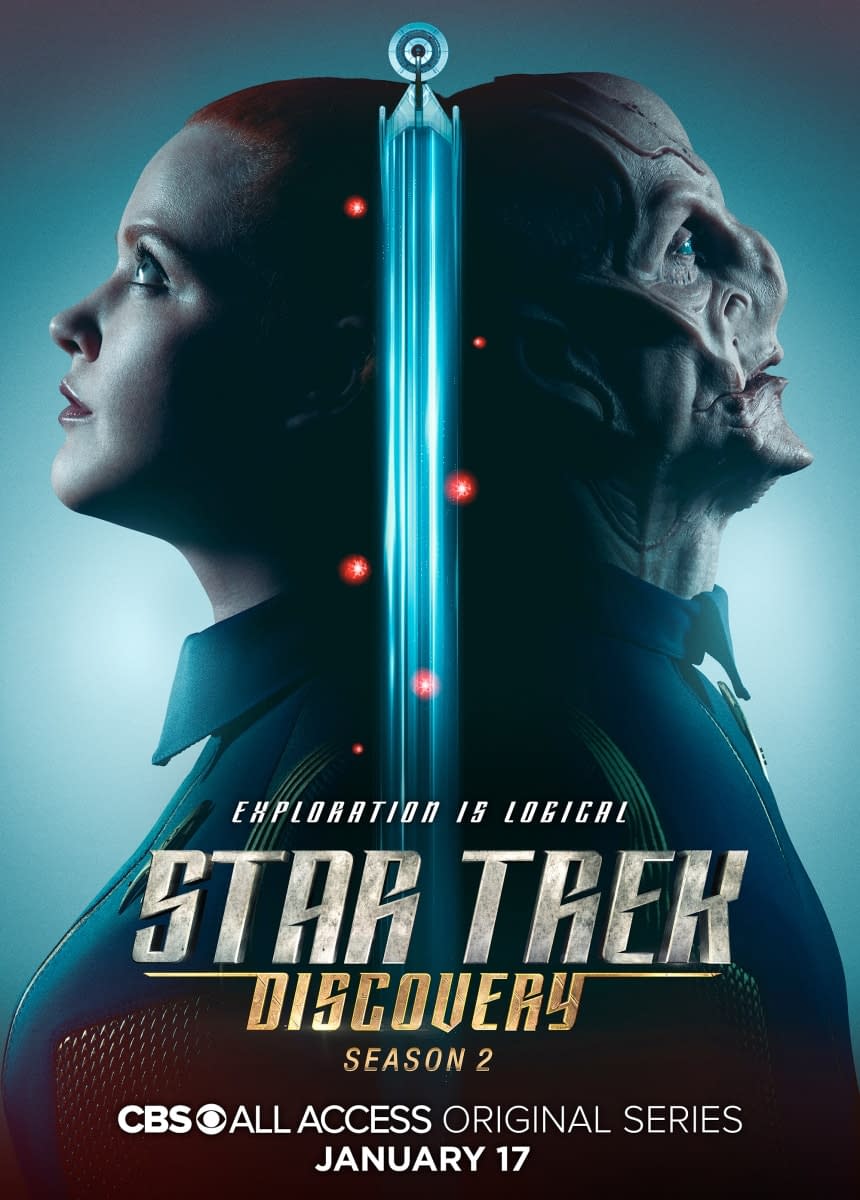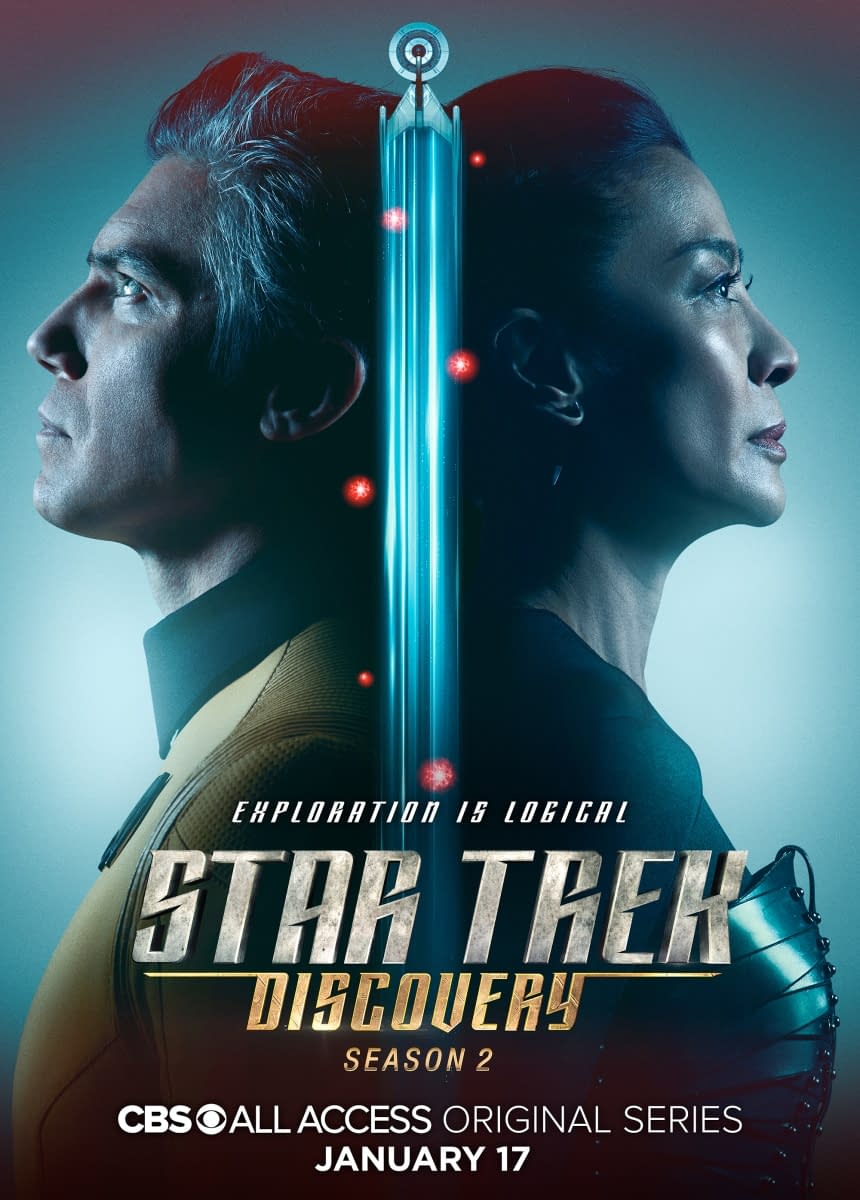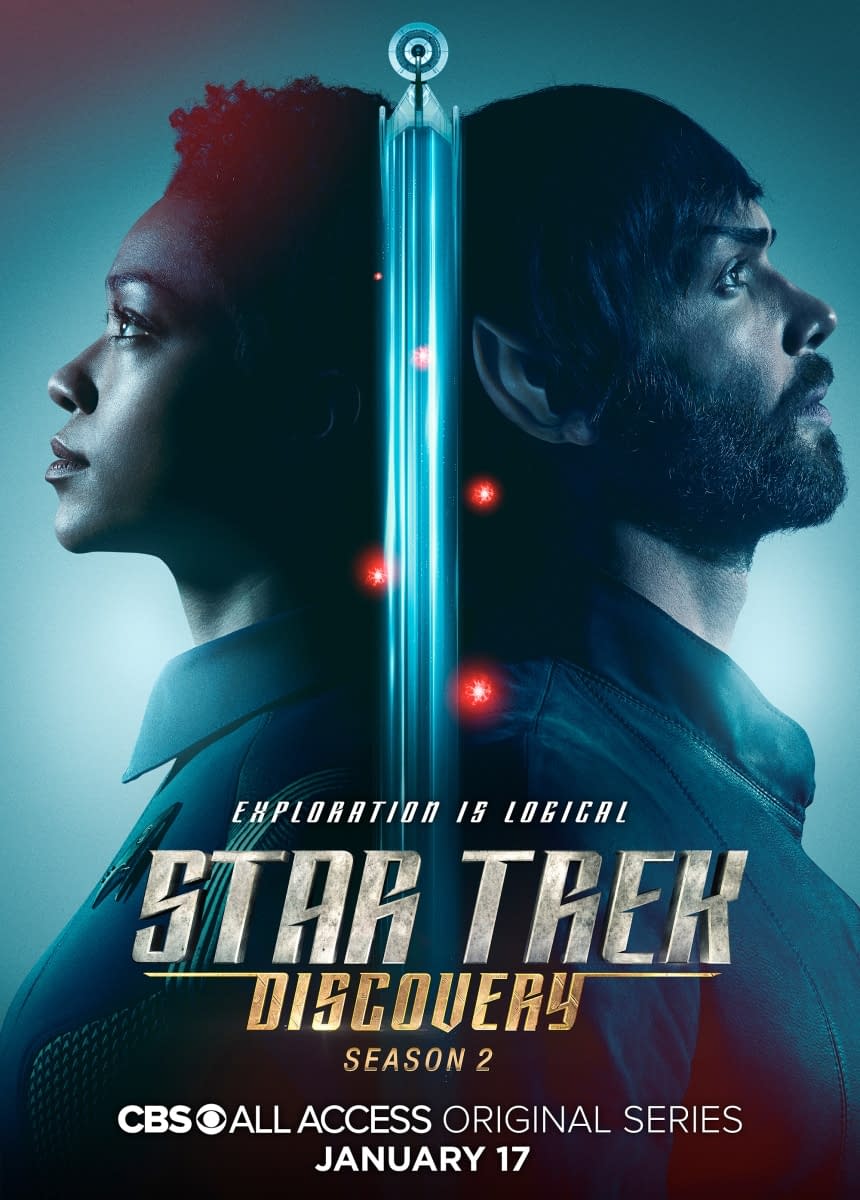 Now you're set! Only thing left for you to do now is tune in on Thursday January 17, 2019, for the return of Star Trek: Discovery to CBS All Access.