Posted in: Paramount+, Star Trek, streaming, TV | Tagged: Frederik Wiedmann, paramount, Star Trek Picard, Star Trek: The Next Generation, Stephen Barton, Terry Matalas
---
Star Trek: Picard Composers Discuss How Season 3 Honored Franchise
Star Trek: Picard showrunner Terry Matalas and composers Stephen Barton & Frederik Wiedmann discuss Season 3 honoring the franchise's past.
---
To say that Star Trek: Picard showrunner Terry Matalas had the Herculean task of delivering his best possible swan song to The Next Generation crew would be an understatement. If he ended up delivering on a full cast reunion in the third and final season, why not go the extra step and honor the entire franchise while he was at it? Luckily, he recruited those who worked on the original syndicated series, and he had talented composers with Stephen Barton and Frederik Wiedmann to treat fans to their historic score on the final season of the Parmount+ series.
Honoring Star Trek's Past in Picard's Final Season
"From the very beginning, we chatted a lot about the 'Star Trek' we grew up with. This was a moment in the franchise to take a step back, look at the whole picture, and say, how can we honor this?" Barton, who scored seven of the 10 episodes, told Variety. Wiedmann credited Matalas with "an amazing, vast knowledge" of "Trek" music. "He's as enthusiastic about film scores as we are – which, in the end, was extremely helpful for us because Terry had such a clear idea on where to go with the music," he added.
As TNG fans are aware, Jerry Goldsmith's original theme for 1979's Star Trek: The Motion Picture featured The Original Series cast and was later repurposed for the franchise's first live-action spinoff when the series premiered in 1987. There were also elements from TNG's most successful film, 1996's First Contact, which featured work from Jerry and Joel Goldsmith and (TOS composer) Alexander Courage. Speaking of TOS, there were allusions to most of the films, including 1982's The Wrath of Khan (James Horner), 1986's The Voyage Home (Leonard Rosenman), 1989's The Final Frontier (Jerry Goldsmith), 1991's The Undiscovered Country (Cliff Eidelman), and 1994's Generations (Dennis McCarthy). With Jeri Ryan (Seven of Nine) and Tim Russ (Tuvok) reprising their roles from the UPN series, we also got to hear Goldsmith's Star Trek: Voyager theme as well.
Each session ranged from 70-82 players. "It's just a massive endeavor," Wiedmann said upon being brought on to join Barton. "Because everything had to be composed and recorded with a big orchestra every two weeks." Barton had written four and a half hours of music for the first six episodes and, as he said, "I was just dead." The story of the final season follows Jean-Luc Picard (Patrick Stewart), who responds to a distress signal from his former Chief Medical Officer from the U.S.S. Enterprise-D in Dr. Beverly Crusher (Gates McFadden). In her cryptic message, she tells her former captain not to trust anyone as he recruits his former first officer William Riker (Jonathan Frakes) on the journey and calls in favor of the first officer of the U.S.S. Titan-A in Seven for passage to Beverly's location. For more, including a breakdown of what Barton and Wiedmann worked on, you can check out the interview here.
---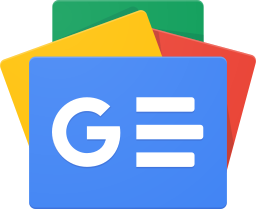 Stay up-to-date and support the site by following Bleeding Cool on Google News today!