Star Trek: Picard Season 2: Patrick Stewart on Boldly Going Further
Star Trek is enjoying a bit of a resurgence in part due to the popularity of Picard, which is the long-awaited sequel series to The Next Generation. Taking a similar page from Discovery, the show opted to retain its serialized format keeping with the main story, which is to resolve Data's (Brent Spiner) legacy. Star Patrick Stewart and showrunner Michael Chabon spoke with the Los Angeles Times about the challenges of shooting season one and what to look for in season two. One particular item of detail is how the cast and crew assembled without taking the time to know each other.
"Patrick first made an impression on me when he turned up on 'Next Generation,' and I said, 'Oh, it's that guy from Dune,' Chabon said. 'I love watching him work. Getting to see him do this role before my eyes is unquestionably one of the high points of my life.' Stewart knew nothing of Chabon's work prior to starting on Picard. "I had never read a word Michael had written," he said. "But since then, I have made up for lost time. Michael is a truly collaborative individual, which I didn't necessarily expect. I've been doing a bit of writing myself recently and it is a deliciously exclusive experience — all there is me and the keyboard and what's inside my head. I'm beginning to love it, Michael, so you better watch out."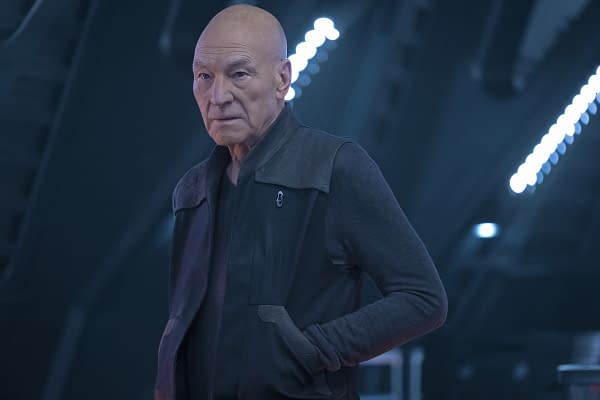 When it came to starting Picard, Chabon noticed how accustomed and rigid to the dynamics fans were to their galaxy's infrastructure. "The rap on Star Trek is it's utopian, optimistic," he said. "Over the years, a lot of these things have been tossed out by writers, like, 'Yes, we don't have money' and 'Yes, we don't have war' and all these admirable things, but we aspired to say, 'What does that actually mean?' What does it mean that Jean-Luc Picard owns a winery? This is a 50-plus-year-old machine where people haven't dug around inside too much." One particular detail that stood out for Stewart is how Chabon fleshed out how Picard is still dealing psychologically with his past assimilation. The fact is during The Next Generation's run, the series never thoroughly explored his lingering trauma from the experience unless the plot called for it.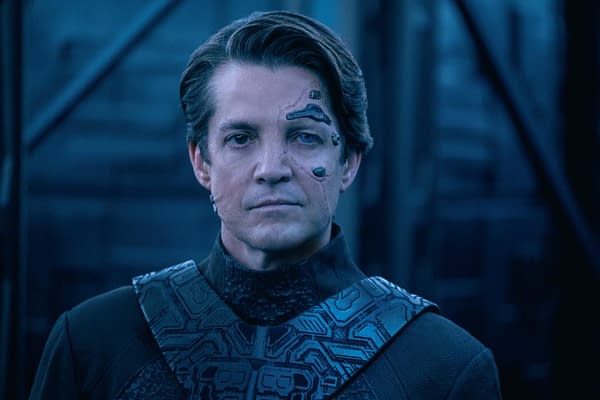 After his assimilation from the episode "The Best of Both Worlds", Picard was initially apprehensive to the separated drone Hugh (Jonathan Del Arco), avoiding any direct contact as much as he can until he was convinced to talk to him. After the confrontation, the captain felt enough compassion to return him to the Collective. In the two-part episode, "Descent", the destructive ramifications of free thought into the collective was long overshadowed by Lore's (Spiner) psychopathic drive to lead the Borg to do his bidding while enthralling Data with negative emotions. In Star Trek: First Contact (1996), the plot conveniently made Picard forget his dealings with Hugh and revert back to his trauma to his past assimilation that triggers his fight or flight response. Suddenly, Picard's morals go out the window since he actively sought the destruction of the Borg, which clouded his judgment.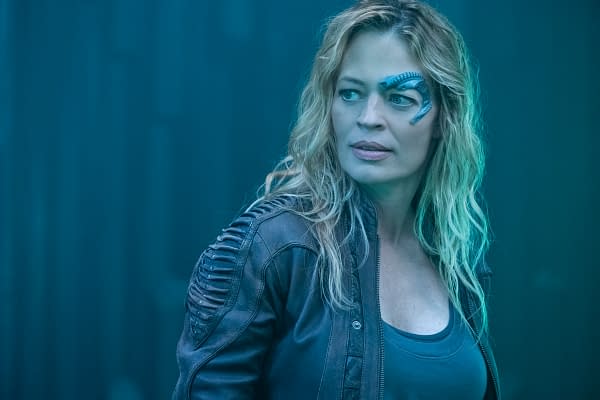 Inconsistencies aside, Picard allowed the character to fully confront his PTSD over his assimilation particularly when he grew disoriented with the Borg cube. "Michael, you also introduced emotional disturbances in Picard which had not been present before … like his experience as a partially assimilated [cybernetic organism] Borg," Stewart said. "There was no real residue from it. But there has to have been. What has it been like for the past 25 years, having gone through that incredibly traumatic experience and never having had the chance to talk about it or reckon with it or purge it?"
One of the biggest surprised is the talent of all the cast and crew, who never socialized prior to shooting and only started to get to know one another while promoting the show. "There was no socializing [between the actors] for the first five months — we were shooting," he said. "When we came to the end of the series, we had promotional activities to engage with and we were traveling together on airplanes and got to know one another so much better. This is going to be a new element in Season 2, that there is a lot of mutual respect everywhere. If you know you can take risks, and there is a network around you that if you crash land, they will catch you, it's a wonderful feeling. That's how I feel now. I feel safe." You can read more on the LA Times site.