Star Trek: Picard Season 2: EP Akiva Goldsman on Exploring Starfleet
Star Trek: Picard executive producer Akiva Goldsman attempted to create a balance between giving enough of the familiar for The Next Generation fans and convincing them to accept the tonal changes of the galaxy surrounding the characters. Speaking with Indiewire, Goldsman breaks down what he wanted to accomplish with Picard to build from the existing canon. "It struck us that we were teasing the show that the audience might think they were getting," he said. Arguably the biggest season-defining moment was completing Data's (Brent Spiner) journey to become more human. In his final conversation with his former captain Jean-Luc Picard (Patrick Stewart), they catch up about what Picard's been through since the events of Nemesis (2002) and the survivor's guilt he harbored since Data's noble sacrifice.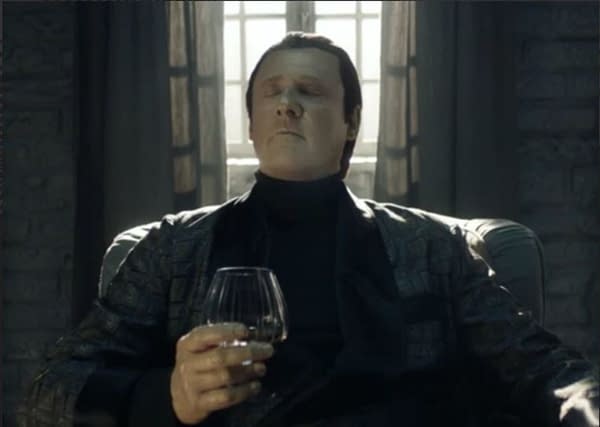 "How do we get those two to have the conversation they were denied at the end of 'Nemesis'?" Goldsman said. The path to their final meaning was obviously a complicated one since Bruce Maddox (John Ales) and Dr. Altan Inigo Soong (Spiner) continued their work on synthetics in exile despite having only the flawed remnants of B-4 (Spiner) to work with. Soong revealed they were able to preserve Data's consciousness after Riker (Jonathan Frakes) thwarted the Romulan invasion with his fleet of Federation ships. Before Picard's revival into his synth body, Data reveals that as long as he lives immortally within the storage, his journey to be human will always be incomplete. He requests Jean-Luc to delete him from the system holding him to grant him a true death and freeing him from existence before they part ways one last time.
When it came to writing, Goldsman said the exchange between the two was originally meant to be an entire episode rather than just a scene due to the rush in the middle of scripting season one. He admits the quarantine gave the writers extra time to churn better quality scripts for season two. Goldsman promised the following season will explore Starfleet in greater depth. "We knew that bringing in that fleet was a little bit of a promise, and so we tried to be thoughtful about it," Goldsman said. "Especially as we go forward, we're going to start making statements about really what the world of Starfleet, at least technologically if not socially and culturally … These are the things that are likely to get a little bit more play than they did [in Season 1] in what was essentially a story about somebody who is outside of Starfleet." As far as Spiner's Star Trek future, it's clear he's content retiring Data for good, but likely have a continued presence as Soong. The actor played two other Soongs in the franchise. In TNG, Spiner was in heavily-aged makeup to play Data and Lore's creator, Dr. Noonian Soong; and he also played his ancestor, geneticist Dr. Arik Soong, on Enterprise. To see the rest of the interview, head on over to Indiewire.