Posted in: Paramount+, streaming, TV | Tagged: Anson Mount, Christopher Pike, star trek, Star Trek: Strange New Worlds
---
Star Trek: Strange New Worlds: Pike Move Inspired by William Shatner
Star Trek: Strange New Worlds star Anson Mount explains how William Shatner's Kirk inspired Pike's captain's chair maneuver.
---
No one had to tell Anson Mount the enormous responsibility that comes with leading a Star Trek franchise. The actor made his franchise debut in Discovery season two as Captain Christopher Pike, previously played by Jeffrey Hunter and Sean Kenney in The Original Series and Bruce Greenwood in the Kelvin timeline universe films. Mount took the next unexpected step along with co-stars Rebecca Romijn (Una Chin-Riley) and Ethan Peck (Spock) to star in Discovery's first direct spinoff in Strange New Worlds as the third pre-Kirk era prequel series in Strange New Worlds. Upon taking on the captain's chair, Mount observed something from one of his predecessors, TOS star William Shatner as Captain James T. Kirk – currently played by Paul Wesley on SNW.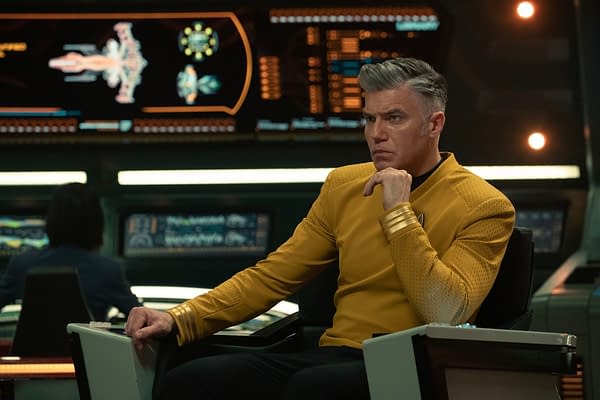 Star Trek: Strange New Worlds: Mount Picked Pike's Signature Move After Seeing Shatner
"I saw this thing from Shatner that he used to do, which is really smart, actually," Mount said when asked by Cinemablend about any signature moves from Pike. "When he would sit in the command chair, and he would have his elbow up on the armrest like this, right? Which is very smart because what he's doing is getting his hand into the frame. While you're remaining focused, and a decision has not yet been made, your hand can kind of subtly reveal what's going on inside." While we'll be seeing more of Wesley's Kirk as SNW goes on, Mount remains firm it's still Pike's ship for the foreseeable future. The holdovers that will become part of Kirk's crew are Spock, Uhura (Celia Rose Gooding), and Chapel (Jess Bush). We hear his future chief engineer Scotty only in a voiceover in the season one finale, "A Quality of Mercy," in an alternate timeline. Replacing Bruce Horak's Hemmer as the chief engineer is Carol Kane's Pelia. We don't know if we'll see the others like Sulu, Chekov, or Bones anytime soon, if they'll be introduced at all before SNW is finished, but now, we'll have Ortegas (Melissa Navia), La'an (Christina Chong), and Dr. M'Benga (Babs Olusanmokun). Season two premieres on June 15th on Paramount+.
---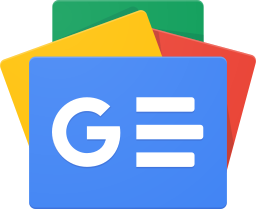 Stay up-to-date and support the site by following Bleeding Cool on Google News today!