Stargirl Season 1 Shiv Part Two Preview: Courtney's Secret Revealed?
Well, here's hoping that "Shiv Part Two" leaves Courtney (Brec Bassinger) in better shape than "Part One" did. After asking for Pat's (Luke Wilson) help with training a new Justice Society of America, Courtney still did her best "I know what I'm doing" impersonation- and it nearly cost her life. That brush with death came at the hands (or blades) of Cindy (Meg DeLacy), not only the most popular girl at school and head cheerleader but also the super-powered daughter of Dr. Ito aka Dragon King (Nelson Lee). Thankfully, an "enchanted" interference and Pat were there to get her to safety- but now what? That's where we are heading into this week's episode, as Pat and Courtney need to come clean with Barbara while Cindy's father isn't too happy with the moonlighting she attempted to pull off, and her need to stay focused on Henry King, Jr. (Jake Austin Walker). Meanwhile, Yolanda (Yvette Monreal), Beth (Anjelika Washington), and Rick (Cameron Gellman) do a little undercover work"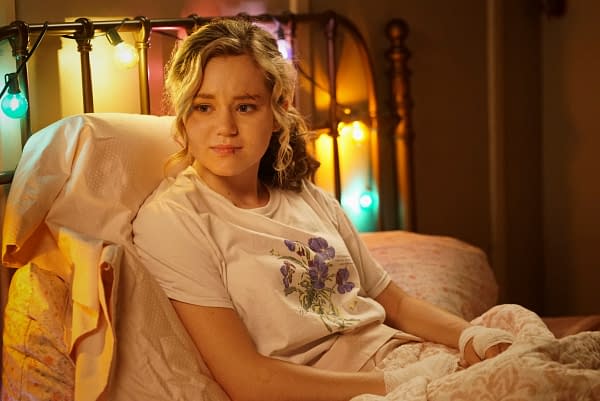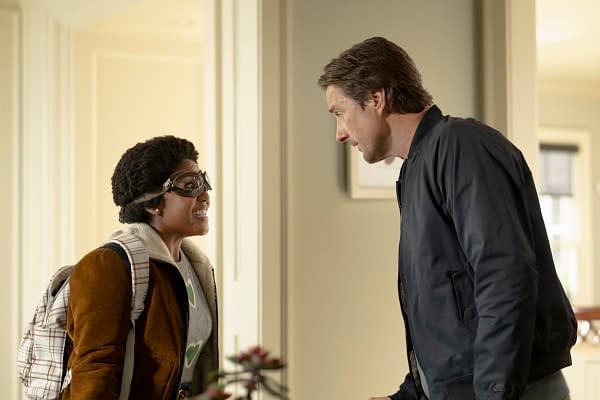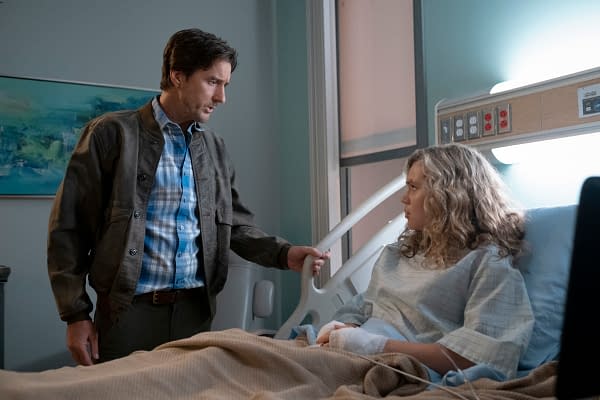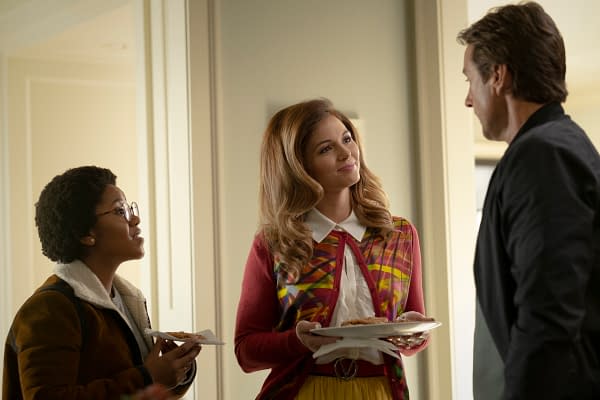 Stargirl season 1, episode 8 "Shiv Part Two": THE JSA GOES UNDERCOVER — After Courtney (Brec Bassinger) gets herself into some trouble following an unexpected confrontation, Pat (Luke Wilson) decides they need to come clean to Barbara (Amy Smart). Meanwhile, Cindy (Meg DeLacy) takes heat from her father after a plan to take matters into her own hands goes awry. Finally, Yolanda (Yvette Monreal), Beth (Anjelika Washington), and Rick (Cameron Gellman) lead an investigation into one of their own classmates. Neil Jackson, Trae Romano, and Jake Austin Walker also star. Geary McLeod directed the episode written by Paula Sevenbergen.
A Look at Who's Who in Stargirl Season One
Courtney aka Stargirl (Brec Bassinger) and Pat Dugan aka S.T.R.I.P.E. (Luke Wilson) will need to form their own JSA for what lies ahead, and a new generation of hero will answer the call: Anjelika Washington's Beth Chapel aka Doctor Mid-Nite, Yvette Monreal's Yolanda Montez aka Wildcat, and Cameron Gellman's Rick Tyler aka Hourman. The Injustice Society ranks include Henry King aka Brainwave (Christopher James Baker), Jordan Mahkent aka Icicle (Neil Jackson), Paula Brooks aka Tigress (Joy Osmanski); Lawrence "Crusher" Crock aka Sportsmaster (Neil Hopkins); and Dr. Ito aka Dragon King (Nelson Lee).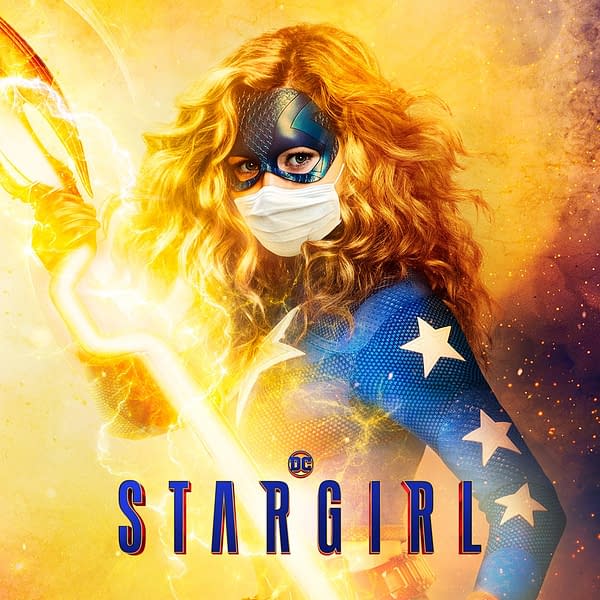 The live-action series also stars Amy Smart (Barbara Whitmore), Joel McHale (Sylvester Pemberton aka Starman), Lou Ferrigno Jr. (Rex Tyler aka Hourman), Brian Stapf (Ted Grant aka Wildcat). Joining them this season: Henry Thomas (Dr. Charles McNider aka Dr. Mid-Nite), Meg DeLacy (Cindy aka Dragon King's daughter), and Trae Romano (Courtney's step-brother). Jake Austin Walker (Rectify), Hina Khan (Hit The Floor), and newcomer Hunter Sansone are also on board. Johns executive produces with Melissa Carter (Queen Sugar), who serves as co-showrunner, as well as Greg Berlanti and Sarah Schechter. Based on the characters from DC created by Johns, Stargirl is produced by Berlanti Productions and Mad Ghost Productions in association with Warner Bros. Television.