Superman & Lois: Emmanuelle Chriqui Talks Lana-Rho Fight Scene Injury
On Michael Rosenbaum's Inside of You podcast, Superman & Lois star Emmanuelle Chriqui shared what went down with her Season 2 injury.
---
With only a little more than two months to go until The CW's Tyler Hoechlin & Elizabeth Tulloch-starring Superman & Lois returns to our screens for its third season, we've been keeping an eye on how things have been going via social media updates from Tulloch, newest cast member Chad L. Coleman (Bruno Mannheim), director Eric Dean Seaton, and others. But this time around, we're checking in with Emmanuelle Chriqui (Lana Lang) as she checks in with Michael Rosenbaum and his Inside of You podcast. Unfortunately, we wish the topic wasn't a painful one for Chriqui… literally. Beginning at around the 8:30 mark in the episode below, Chriqui shares the painful details of how she seriously dislocated her shoulder filming a fight scene as Lana-Rho with Hoechlin's Superman. And it wasn't so much the physicalities of it all that led to the injury so much as it was the cold weather that was a major contributor, with Chriqui adding that Hoechlin knew something was wrong the moment it happened and jumped into protective mode.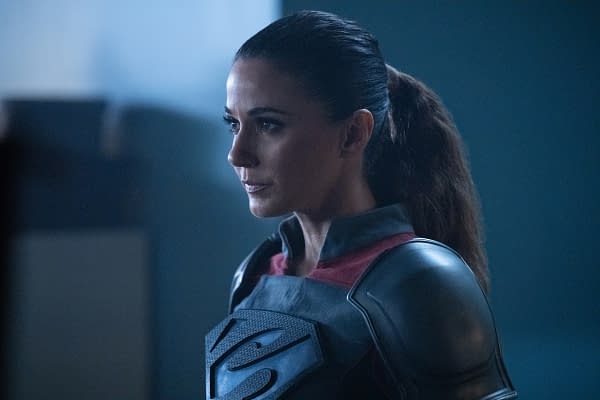 From there, she shares what the ER visit was like and how she explained what she was wearing (yup, still in costume) to the nurse while riding a nice wave of pain meds. And even with all of that? Chriqui was back to work the next day. In addition, Chriqui & Rosenbaum discuss a wide range of topics, including Chriqui pushing back on those who label Entourage as misogynistic & what life was like on the set of the HBO series, the key moments in her past that changed her life, dealing with personal losses, auditioning for Adam Sandler, and much more (and make sure to check out past episodes here):
Superman & Lois Season 3: A Look Ahead
Before the end of the year, fans learned that Superman & Lois would be returning on Tuesday, March 14 (alongside the "Batman" universe series Gotham Knights), and with that news came an extensive overview for the third season that gets us up to speed on where everyone's at heading into the show's return. But apparently, that wasn't enough because we also have two preview images for S03E01 "Closer" to pass along, including an official look at Jordan (Alex Garfin) and the newest addition to the cast, Michael Bishop (replacing Jordan Elsass as Jonathan Kent):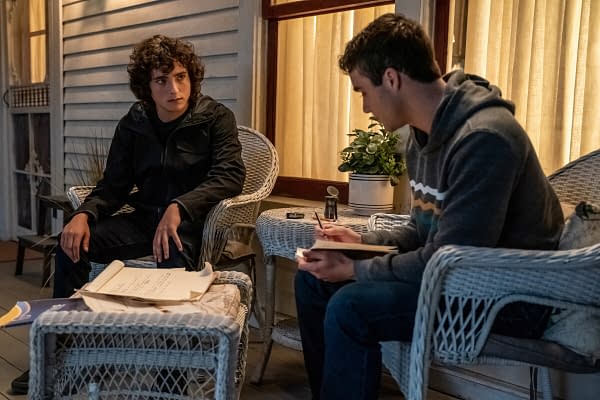 The third season of The CW's Superman & Lois opens weeks after Superman's blowout defeat of Ally Allston. Clark (Hoechlin) and Lois (Tulloch) are now working at the Smallville Gazette together and enjoying small-town life. But the Kents' romantic bliss only shines a light on how isolating "the secret" can be as Chrissy (Sofia Hasmik) struggles to balance a new love interest and her friendship with Lois. However, Lois' own work-life balance is put to the test when an undercover assignment reveals a deadly foe that promises to change the Kent family forever. Superman would move heaven and earth for his family, but with a villain this merciless, even that might not be enough.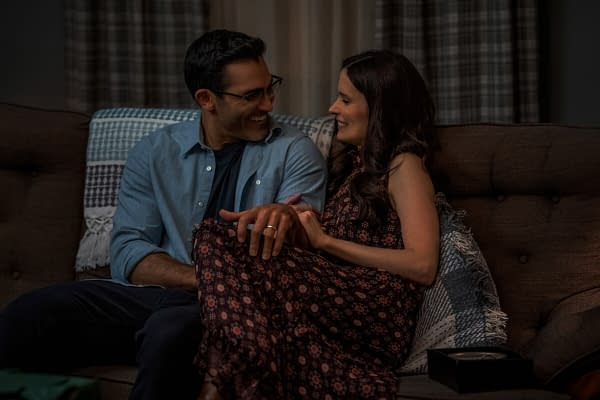 Meanwhile, the Kent boys find themselves being pulled in opposite directions as Jordan (Alex Garfin) discovers what a superhero identity really means and Jonathan (Michael Bishop) searches for purpose beyond the football field. Amid all this upheaval, John Henry (Wolé Parks) is haunted by his doppelgänger's past, leading to dangerous consequences for him and Natalie (Tayler Buck). Lana Lang (Emmanuelle Chriqui) and Kyle (Erik Valdez) redefine their family post-separation, while Sarah (Inde Navarrette) explores what the future holds for her and Jordan now that she knows the truth about his powers. Having learned the hard way that no one else can be trusted to work with Superman, General Samuel Lane (Dylan Walsh) reclaims his post at the Department of Defense, only to face his own conflict in working with his grandson, Jordan.
---
---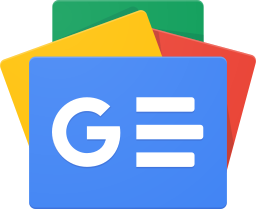 Stay up-to-date and support the site by following Bleeding Cool on Google News today!