Posted in: CW, Preview, Trailer, TV | Tagged: lex luthor, preview, season 3, superman & lois, the cw, trailer
---
Superman & Lois S03E12 "Injustice" Image Puts It All Into Perspective
The single preview image released so far for Superman & Lois S03E12 "Injustice" makes it pretty clear that Lex Luthor is back.
---
Do we really need to tell you that Michael Cudlitz's Lex Luthor making his debut on the June 20th episode of The CW's (for now?) Elizabeth Tulloch & Tyler Hoechlin-starring Superman & Lois is a pretty big deal? Because we all know that anytime Lex and Supes are in the same zip code, you know things are going to get good. And that looks to be the case with S03E12 "Injustice," as a newly-released Lex appears to be looking for something far bigger than just revenge. In fact, if you want proof about how the world's about to revolve around Lex, then look no further than the single preview image that's been released (at least so far). We'll give you three guesses as to who it highlights (and you can check it out in our Season 3 update below).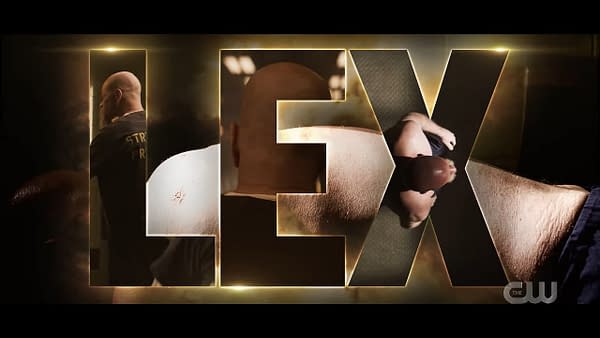 Superman & Lois Season 3 Episode 12 "Injustice" Preview
Superman & Lois Season 3 Episode 12 "Injustice": MICHAEL CUDLITZ ("THE WALKING DEAD") GUEST STARS – Lois (Elizabeth Tulloch) and Clark (Tyler Hoechlin) clash with Jordan (Alex Garfin) over his carelessness around using his powers in public, while Jonathan (Michael Bishop) struggles with Kyle's (Erik Valdez) change in behavior at the firehouse. Meanwhile, Sarah (Inde Navarrette) grows frustrated with Lana (Emmanuelle Chriqui) after she accidentally makes things more complicated with Jordan. And finally, after seventeen years behind bars, Lex Luthor (guest star Michael Cudlitz) is set to be released from prison. The episode was written by Michael Narducci and directed by Sudz Sutherland.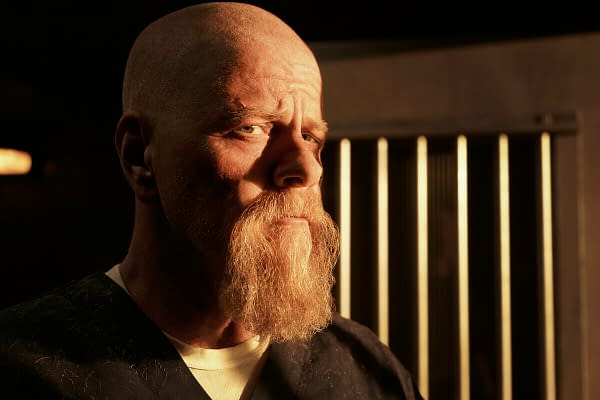 And here's a look back at the teaser promo for the debut of Cudlitz's Lex Luthor, known to the world as the visionary billionaire behind LexCorp – but secretly, the criminal underworld knew who Lex truly was: a brutal psychopath who terrorized anyone he crossed paths with. When Lex debuts this season, Lex has been locked away in prison – but now that he's free, he's hellbent on correcting a personal injustice by enacting revenge on the two people he feels have wronged him – Superman (Hoechlin) and Lois Lane (Tulloch).
---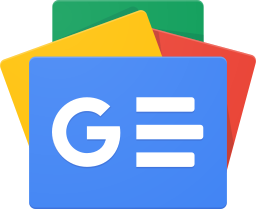 Stay up-to-date and support the site by following Bleeding Cool on Google News today!