Taika Waititi Shares First Look at 'Wellington Paranormal' TV Series
Taika Waititi is one of those special filmmakers who is all character all the time, and he backs it up with substance in his work. One of the most delightful vampire comedies of the decade, What We Do in the Shadows, struck an undead chord with audiences and critics alike, eventually leading to Waititi directing a Marvel Studios film, Thor: Ragnarok.
WWDITS also was so widely enjoyed that it's getting three additional entries. There's a direct sequel called We're Wolves about the clan of lycans in the film, an American tv series on FX called What We Do in the Shadows, which already has a 10-episode order, and a New Zealand-based mockumentary tv series called Wellington Paranormal set in the same universe (and featuring the two police officers from the first film).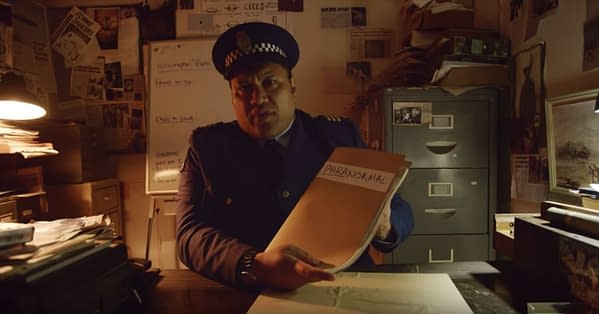 Yesterday on his Twitter account, Taika shared this first look at Wellington Paranormal, which is set to hit TVNZ next week on July 11th: