Tell Me a Story Season 2 Renewal Includes New Characters, Fairy Tales
Looks like series creator Kevin Williamson (Scream, The Vampire Diaries, Dawson's Creek) has a few more stories left to spin, with CBS All Access giving his twisted take on fairy tales Tell Me a Story a second-season renewal. The series wraps up its first season on the streaming service on Thursday, January 3rd; with season 2 featuring a new cast of characters and fairy tales, and expected to return some time in 2019.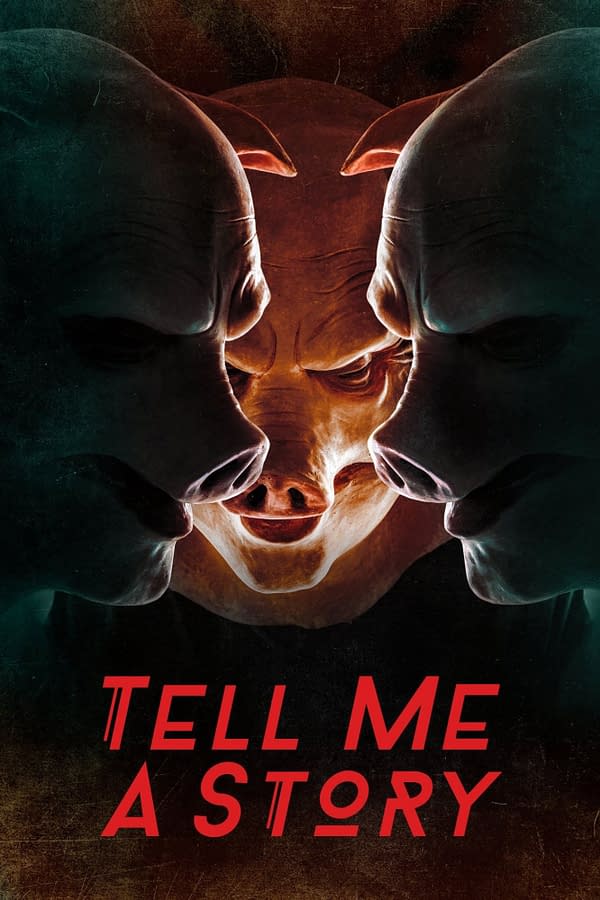 The renewal for Tell Me a Story is a bit of good news this week for CBS All Access, having cancelled One Dollar earlier this week – a first for the streaming service. Similar to other streaming services, CBS All Access doesn't make their viewership data public.
"The first season of Tell Me a Story turned conventional fairy tales on their heads, interweaving and modernizing three classic stories into a compelling thriller for today's audiences, in a way only Kevin Williamson can. We can't wait to surprise and entertain viewers with a whole new set of tales next season."

– Julie McNamara, Executive VP – Original Content, CBS All Access
Tell Me a Story takes the world's most beloved fairy tales and re-imagines them as a dark and twisted psychological thriller. Set in modern day New York City, the first season of this serialized drama interweaves The Three Little Pigs, Little Red Riding Hood, and Jack and the Beanstalk into an epic and subversive tale of love, loss, greed, revenge, and murder.
The CBS All Access series stars Kim Cattrall (Sex and the City), Billy Magnussen (Game Night, Get Shorty), Paul Wesley (The Vampire Diaries), Danielle Campbell (The Originals), James Wolk (Zoo), Dania Ramirez (Once Upon a Time), Sam Jaeger (Parenthood), Davi Santos (Law & Order: True Crime), Zabryna Guevara (Gotham), and Dorian Missick (Animal Kingdom) in the CBS All Access series.

● Guevara's (The Handmaid's Tale) Detective Renee Garcia is a measured detective who operates by the book. Tough, unrelenting, but not without empathy, she's the type of detective who trusts her instincts but knows hard evidence is paramount — exactly the type of cop you would want on a case.
● Missick's (Monster) Sam is the ringleader of a group of criminals who's committed to his criminal life. Calculating, intense and undeterred, Sam has managed to fly under the radar – and will go to any length to keep it that way.
● Jaeger's Tim is a recently widowed single father who's still reeling from the death of his wife. Hoping for a change of pace and a new start, Tim just moved to New York with his troubled daughter Kayla (Campbell) to live with his mother, Colleen (Cattrall). Desperate to cope with the grief, Tim throws himself into work while grappling with a broken-hearted daughter who seems to grow further and further away from him each day.
● Ramirez's Hannah is a young Army vet who has returned from the war with scars both inside and out. She comes back to New York City in an attempt to rebuild her life, but when her estranged brother calls for help she finds herself in a deadly chase for survival.
● Wolk's Jordan is a young, idealistic and successful NYC restaurateur whose life falls apart when the unimaginable happens, sending him into a spiraling decent into madness that could cost him everything – even himself.
● Wesley's Eddie is a derelict and troubled individual whose petulance is fueled even more by his problems with drugs and alcohol. Although he works as a bartender, he also splits his time as a low-level drug dealer and part-time thief with his older brother Mitch, who never fails to treat Eddie as the lowly delinquent that he is.
● Campbell's Kayla recently moved from Oakland to New York with her dad. Losing her mother a year ago, Kayla finds herself straying away from her once-promising path: hanging with the wrong crowd, partying – anything to distract from the pain and grief of her mother's death.
● Cattrall's Colleen is Kayla's very non-traditional grandmother: a former chorus girl is going to have to grow up finally and take on the parental duties to protect her family against a very dark and sinister threat.
● Magnussen's Nick is a young high school teacher who's handsome, seductive, and quite possibly a wolf in sheep's clothing. After a wild night with a girl he met at a nightclub results in a hookup but no phone numbers swapped, he thinks his chances with her have gone out the window. But when he runs into her again, he's sure to take advantage of his second chance, proving he's sensitive, understanding… and, quite possibly, too good to be true.