The Baby-Sitters Club Season 2 Should Consider These 5 Stories
If you're half as big of a fan of The Baby-Sitters Club as I am, you're probably aware that the Netflix series just scratched the surface. Being published from 1986 to 2000, there's a lot of stories that weren't covered in the 10-episode first season. Now, that's not to say that the series didn't incorporate many more characters and events from the books, but there are 14 years worth of books and spin-off series that are just begging to be included.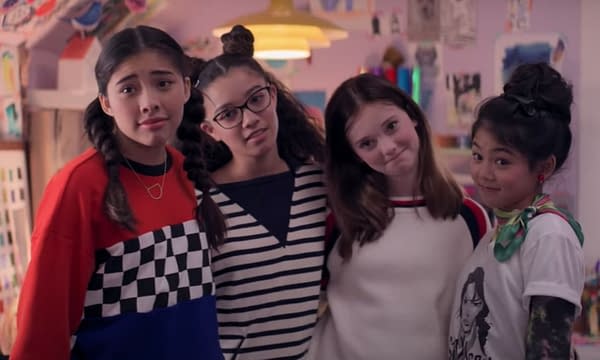 So, here are my top 5 BSC stories that I think would be great for season 2.
5. "Abby's Lucky Thirteen": Abby was among the later members of the club, but she and her twin sister Anna are both great characters. This book in particular delves into her maturing and the girls' Bat Mitzvah. Due to reader letters asking for both a twin and a Jewish girl, Abby (and her twin Anna) were written in once Dawn left the club and moved back to California. Obviously, I hope we can get Abby and Dawn in the show at the same time – there's always room for more friends!
4. "Mary Anne and the Secret in the Attic": This was one of the Baby-Sitters Club Mystery series, which revolved around the girls solving mysteries and getting to the bottom of strange occurrences. It was one part Scooby-Doo, one part Nancy Drew, and still totally The Baby-Sitters Club we know and love. No spoilers, but I am living for Mary Anne finding out more about her mom. Mostly because it means seeing more scenes with her dad and in the show, he's just the best.
3. "Mallory on Strike": Being part of a big family, I get Mallory's "assumed babysitter" struggles. But personal connection aside, I wanted to see more of the Pikes in the series, it's totally a Cheaper by the Dozen vibe and it's great.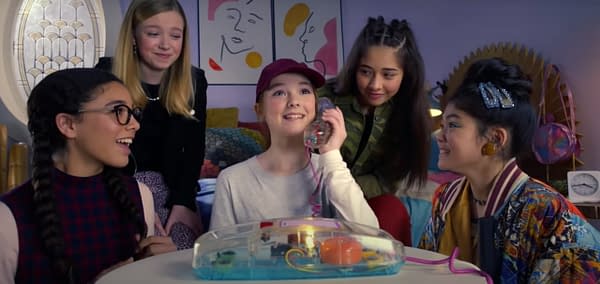 2. "Super Special #7: Snowbound": A massive blizzard hits Stoneybrook, and the girls all get snowed in wherever they are. I like this one because it's realistic for starters, and it follows all the girls but doesn't have them all in the same place. Stacey is with her mom driving home, Mary Anne is with the Pike kids, and Jessi is stuck at the dance studio (been there, Jessi) – it's all great and I love it. Especially when storylines tended to revolve around boys and romance, this one focuses on "find your friends, make sure everyone is okay, can you believe this happened?!" and it's just a good story. Plus, it translates well to the modern era and the small screen.
1. "Jessi's Secret Language": I literally screamed at my television when Jessi dance onto the stage near the end of the season, mostly because my favorite books are stories that center around her, but also because she's just a great character. I mean, she learns ASL and dances ballet? It was practically my life reflected on the page. "The Baby-Sitters Club" books were some of the best about doing that – they showed the real lives of the girls, not a stereotype of characters that had been in books, movies, and media before then.
That's not to say that the "BSC" was the first to include diverse stories, but it's the one that sticks out predominantly in the minds and hearts of many who grew up with the original series. Yes, there's still an "after-school special" quality to some of them, especially ones that overtly tackle issues like eating disorders and racism, but overall they have a heart at the root of each story.
The Netflix series finds that heart and carries it into the current era and fuses it with problems and lives of kids today. I absolutely cannot wait to see where this series takes season 2, but I'm sure whatever stories they decide on, they'll continue to carry the feelings of the original series just as well as they have so far.