Oh, the wonders of WonderCon! The Dragon Prince has been renewed for a third season on Netflix!
The Dragon Prince is the story of two brothers, Callum and Ezran, who are on a quest to reunite a baby dragon with its mother. That in itself would be a cool plot for an animated series, but throw in the following, and you have an instant classic: Ezran and Callum are princes of the kingdom that killed the king of dragons, and they are trying to bring peace to the realms by rescuing the last of the Dragon King's bloodline. And there's really cool elves, too.
The Dragon Prince already has two seasons available on Netflix, and it's one of those shows that manages to entertain adults and kids alike. That's no surprise, either, considering a lot of the creative crew at Wonderstorm worked on Avatar: The Last Airbender previously.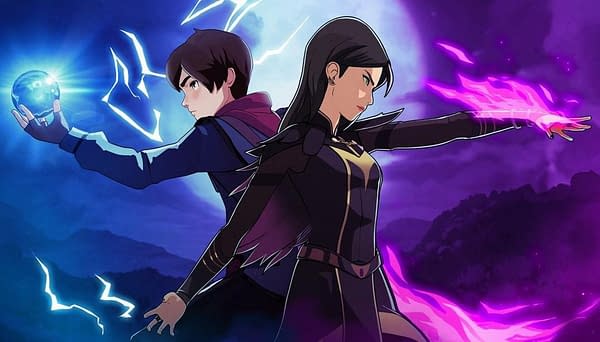 When season 2 closed, Callum and Ezran were seperated, as each departed on their own quests to bring peace to the warring kingdoms. I could go into far more detail, but The Dragon Prince is one of those shows that is best enjoyed without spoilers.
The Dragon Prince has an engaging story, fantastic characters, and wonderful animation! I can't wait to see where season 3 takes us. We'll keep you updated on a release date and more information as we get it!
Enjoyed this article? Share it!