The Flash Season 9: Parker Kennedy, Letscher & Cosnett Returning
Rick Cosnett, Matt Letscher, & Jessica Parker Kennedy are set to return for the ninth and final season of The CW's The Flash.
---
With only five days remaining until The CW's Grant Gustin (Barry Allen/The Flash), Candice Patton (Iris West-Allen) & Danielle Panabaker (Caitlin Snow)-starring The Flash returns for its ninth & final season, we have three more familiar names to add to the already impressive line-up. EW is reporting exclusively that Rick Cosnett (CCPD Det. Eddie Thawne), Matt Letscher (Eobard Thawne(s)/Reverse-Flash), and Jessica Parker Kennedy (Nora West-Allen/XS) will also be gracing our screens for the final run. Showrunner Eric Wallace had some interesting "things" (teases) to drop in his comments regarding the trio rejoining the series- take a look: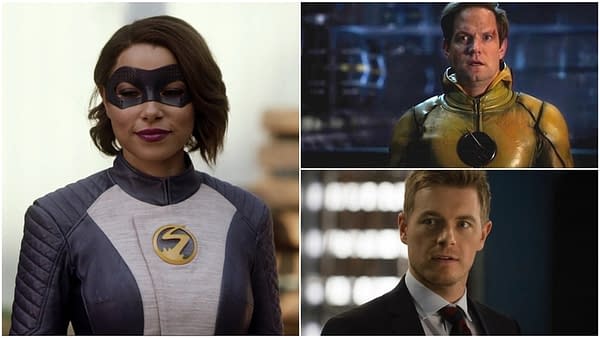 "We're so excited to have Rick join us once more as we put together our final batch of emotional and thrilling episodes," Wallace shared. "It's especially wonderful as Rick was an integral part of the show's inaugural season. So having him return to help us conclude our show's incredible nine-year run was more than a privilege. It was a no-brainer." Wallace continued, "Having the incredibly gracious and talented Matt Letscher return for our final season was something we couldn't resist. So, we created a very special story for him, one we've been excited to tell for a while but couldn't until now. The result is a wild and bittersweet episode we hope fans — both old and new — will love." Finally, the showrunner added, "'The Flash' has always been a show about the importance of family. So having the incredible Jessica Parker Kennedy back as fan-favorite speedster XS was always in the cards. As the daughter of Barry and Iris, Jessica's already made an unforgettable mark on our show's history. And with her latest season 9 adventure, Jessica's taking her incredible portrayal of Nora West-Allen to even greater heights in a way the audience has never seen before."
The Flash S09E01 "Wednesday Ever After" & S09E02 "Hear No Evil"
The Flash Season 9 Episode 1 "Wednesday Ever After": SEASON PREMIERE – Barry (Gustin) creates a map book to guide him and Iris (Patton) throughout their future in order to keep her safe, but the results are not what he expected, and instead, they relive the same day over and over again. Joe (Martin) has a heart-to-heart with Cecile (Nicolet). A new big bad is introduced to Team Flash, and friends and foes, old and new, begin to descend upon Central City. Vanessa Parise directed the episode with the story by Eric Wallace and teleplay by Thomas Pound & Sarah Tarkoff.
The Flash Season 9 Episode 2 "Hear No Evil": NEW KID IN TOWN – Barry (Gustin) feels guilty for what happened to Caitlin, and Mark (Cor) comes up with a plan which makes everyone skeptical. Meanwhile, Red Death looms in Central City and commands that failure is not an option. Joe (Martin) asks Cecile (Nicolet) to make a choice which leads Cecile to think about the greater good. Allegra (Kayla Compton) and Chester (Brandon McKnight) take a step in a new direction. Lastly, old friends pay an unexpected visit to S.T.A.R. Labs. Eric Wallace directed the episode written by Jonathan Butler & Kristen Kim.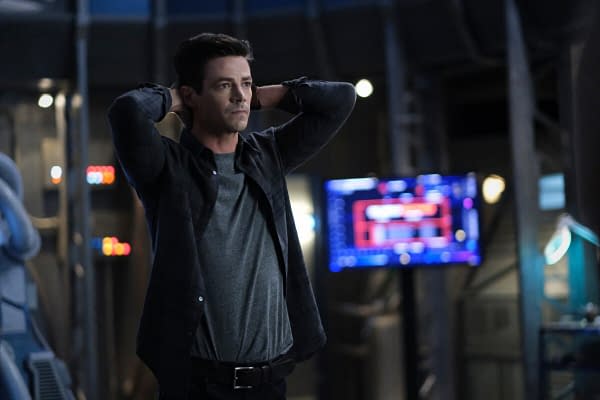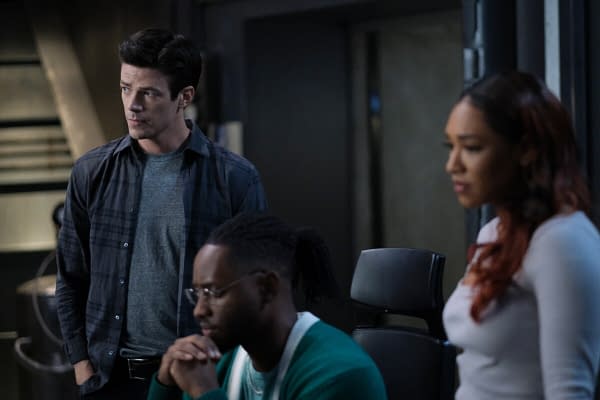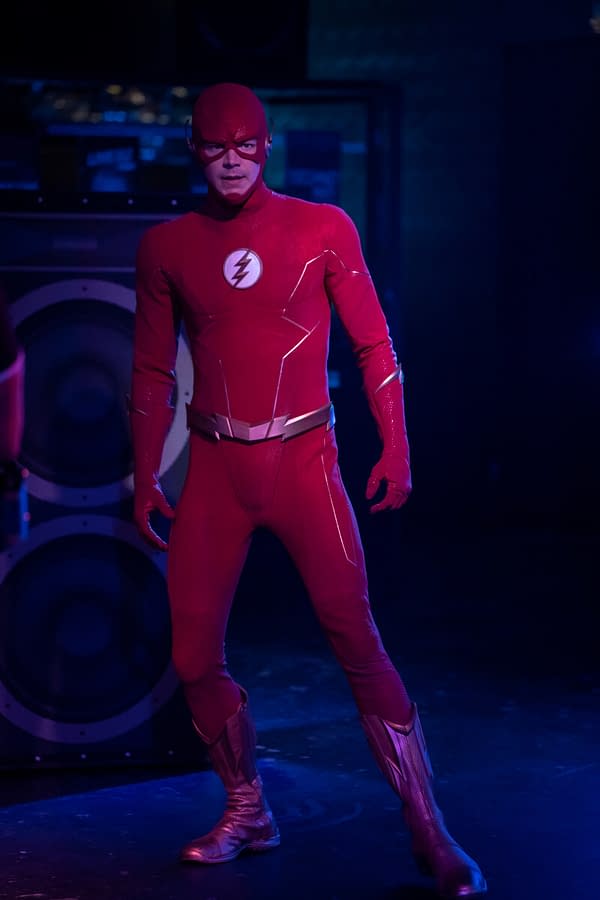 After defeating the Reverse Flash once and for all, the 13-episode Season 9 picks up one week later following their epic battle, and Barry Allen (Gustin) and Iris West-Allen (Patton) are reconnecting and growing closer than ever before. But when a deadly group of Rogues descends on Central City led by a powerful new threat, The Flash and his team – Caitlin Snow (Panabaker), Meta-Empath Cecile Horton (Danielle Nicolet), the light-powered meta Allegra Garcia (Kayla Compton), brilliant tech-nerd Chester P. Runk (Brandon McKnight), and reformed cryogenics thief Mark Blaine (Jon Cor) – must once again defy impossible odds to save the day. But as The Rogues are defeated, a deadly new adversary rises to challenge Barry Allen's heroic legacy. And in their greatest battle yet, Barry and Team Flash will be pushed to their limits in order to save Central City one last time. Joining the cast for the show's final run are Javicia Leslie (Ryan Wilder/Batwoman), Nicole Maines (Nia Nal/Dreamer), Keiynan Lonsdale (Wally West/Kid Flash), David Ramsey (John Diggle/Spartan), Sendhil Ramamurthy (Ramsey Rosso/Bloodwork), and Stephen Amell (Oliver Queen/Green Arrow).