"The Handmaid's Tale": Hulu Greenlights Season 4 for Award-Winning Series
Fans of Hulu's The Handmaid's Tale have a huge reason to be happy today, with the streaming service announcing during it's Television Critics Association (TCA) press event that the award-winning, Elisabeth Moss-starrer has been picked up for a fourth season. Created by Bruce Miller and based on the novel by Margaret Atwood, the series' renewal comes ten episodes into its third season – with the fourth season expected to premiere some time in 2020.
Here's a look at the show's announcement via its Twitter account:
Based on Margaret Atwood's award-winning, best-selling novel, The Handmaid's Tale is the story of life in the dystopia of Gilead, a totalitarian society in what was formerly the United States. Facing environmental disasters and a plunging birthrate, Gilead is ruled by a twisted fundamentalism in its militarized "return to traditional values." As one of the few remaining fertile women, Offred (Elisabeth Moss) is a Handmaid in the Commander's household, belonging to the caste of women forced into sexual servitude as a last desperate attempt to repopulate the world. In this terrifying society, Offred must navigate between Commanders, their cruel Wives, domestic Marthas, and her fellow Handmaids – where anyone could be a spy for Gilead – with one goal: to survive and find the daughter who was taken from her. Also featuring Yvonne Strahovski and Samira Wiley.

The 13-episode third season of The Handmaid's Tale is driven by June's resistance to the dystopian regime of Gilead and her struggle to strike back against overwhelming odds. Startling reunions, betrayals, and a journey to the terrifying heart of Gilead force all characters to take a stand, guided by one defiant prayer: "Blessed be the fight."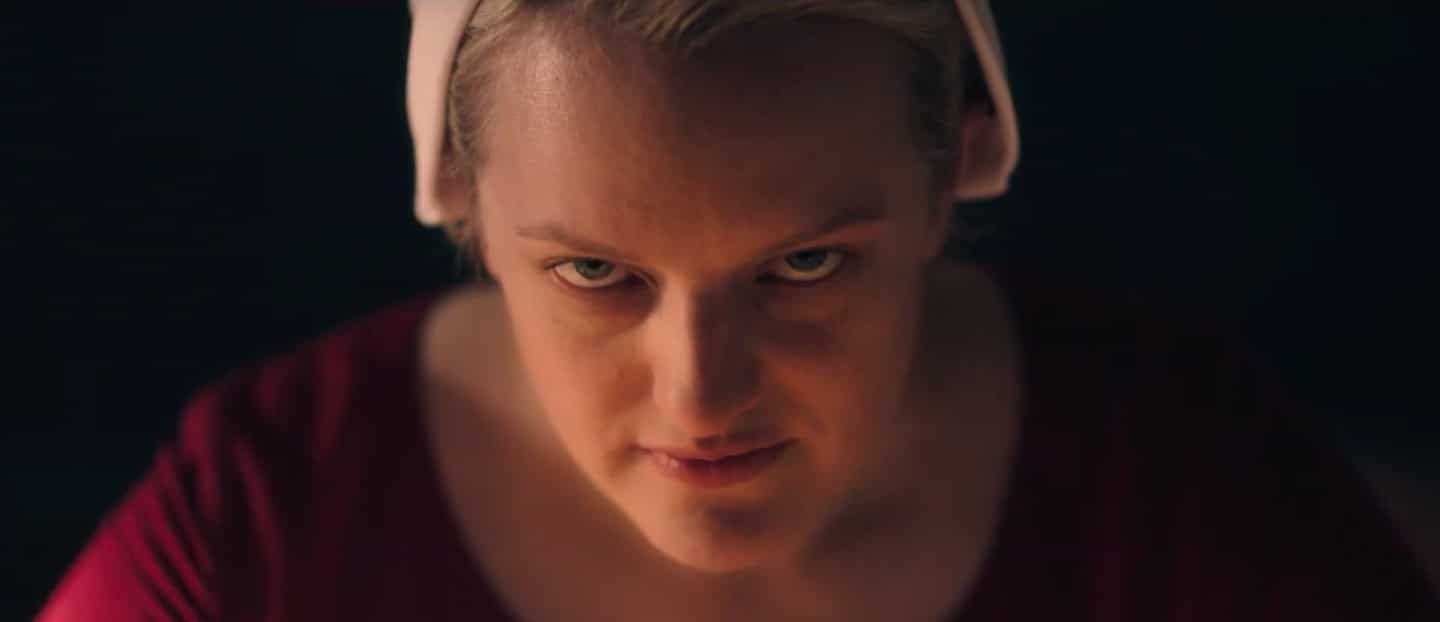 Hulu's The Handmaid's Tale stars Moss, Joseph Fiennes, Yvonne Strahovski, Alexis Bledel, Madeline Brewer, Ann Dowd, O-T Fagbenle, Max Minghella, Samira Wiley, and Bradley Whitford.
Hulu's The Handmaid's Tale comes from MGM Television and is created, executive produced and written by Miller. Moss, Warren Littlefield, Daniel Wilson, Fran Sears, Ilene Chaiken, Eric Tuchman, and Mike Barker serve as executive producers. MGM serves as the international distributor for the series.