"The Hitchhiker's Guide to the Galaxy": So Why's Hulu Adapting Douglas Adams' Classic? 42
Hulu is hoping a lot of subscribers are ready to grab their towels and tune up their babble fishes, with the streaming service announcing plans to bring Douglas Adams' classic comedy/sci-fi novel The Hitchhiker's Guide to the Galaxy to series. Deadline Hollywood reports that showrunner Carlton Cuse (Lost, Tom Clancy's Jack Ryan, Locke & Key) and feature writer Jason Fuchs (Wonder Woman, Ice Age: Continental Drift) are set to write and executive produce the project, which stems from ABC Signature – ABC Studios' cable/streaming division, where Cuse and his Genre Arts production company have a deal in place.
Originally published in London By Pan in October 1979 (and in the U.S. one year later), The Hitchhiker's Guide to the Galaxy is the first in a six-novel "trilogy" series that includes The Restaurant at the End of the Universe; Life, the Universe and Everything; So Long, and Thanks for All the Fish; Mostly Harmless; and And Another Thing…; as well as incomplete work The Salmon of Doubt. Disney (Hulu's parent company) owns the IP rights to the Hitchhiker's Guide franchise, whih was previously adapted into a radio serial, limited television series, and feature film.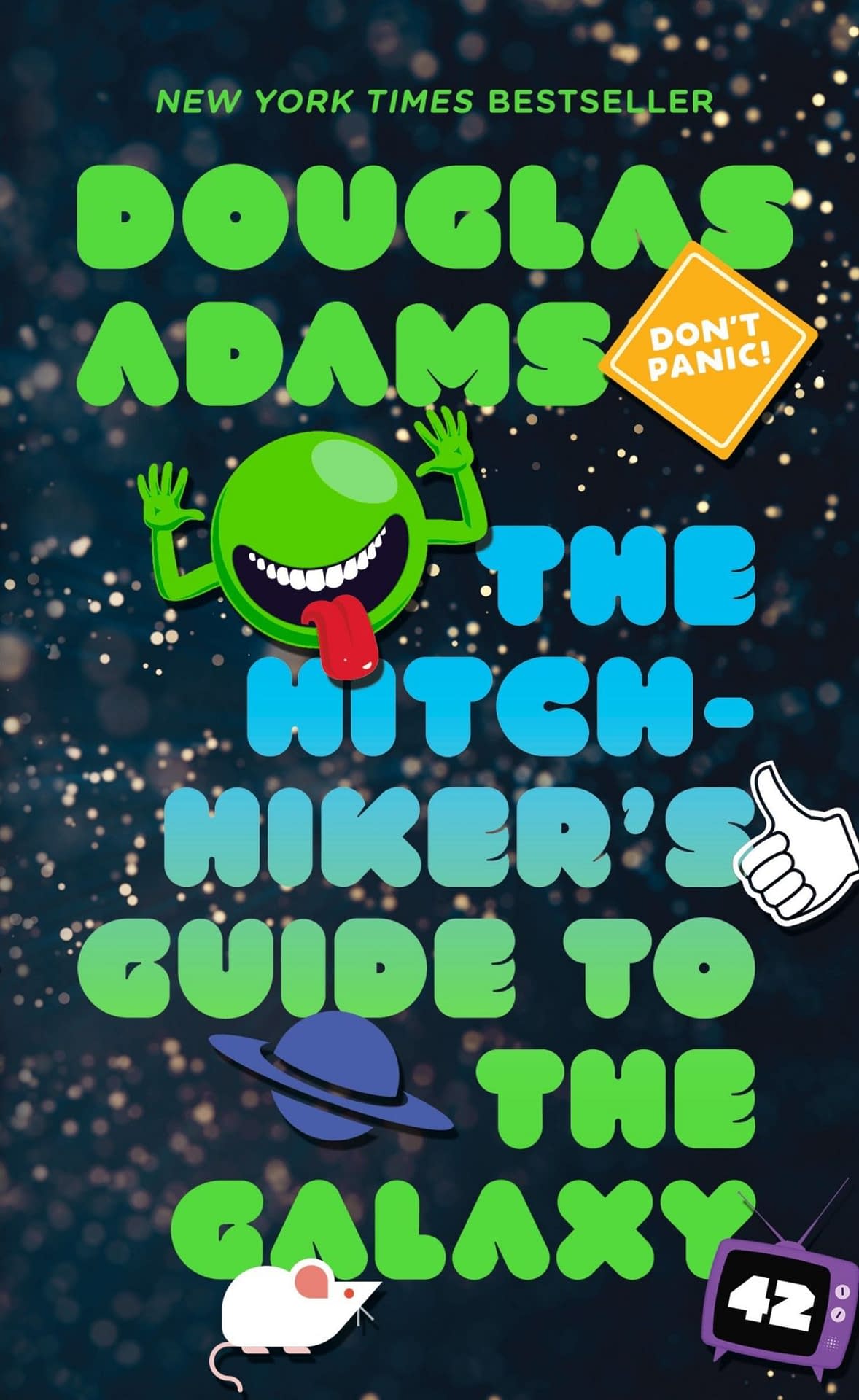 Seconds before Earth is demolished to make way for a galactic freeway, Arthur Dent is plucked off the planet by his friend Ford Prefect, a researcher for the revised edition of The Hitchhiker's Guide to the Galaxy who, for the last fifteen years, has been posing as an out-of-work actor.

Together, this dynamic pair began a journey through space aided by a galaxyful of fellow travelers: Zaphod Beeblebrox—the two-headed, three-armed ex-hippie and totally out-to-lunch president of the galaxy; Trillian (formerly Tricia McMillan), Zaphod's girlfriend, whom Arthur tried to pick up at a cocktail party once upon a time zone; Marvin, a paranoid, brilliant, and chronically depressed robot; and Veet Voojagig, a former graduate student obsessed with the disappearance of all the ballpoint pens he's bought over the years.

Where are these pens? Why are we born? Why do we die? For all the answers, stick your thumb to the stars!