The Last of Us Composer Discusses Franchise Revisit, Evoking Emotions
The Last of Us composer Gustavo Santaolalla spoke with Bleeding Cool about Neil Druckmann's pitch, the HBO series, inspiration, games & more.
---
Gustavo Santaolalla is always looking to reinvent himself as a musician and artist. The two-time Academy Award winner has accomplished so much in his nearly 60-year career, starting with the rock-Latin American folk fusion group Arco Iris. Over the past 20 years, he's been actively composing various projects across film, television, and games recently and most notably for The Last of Us franchise. While he worked on both PlayStation games in 2013 and 2020, he returned to help creators Craig Mazin and Naughty Dog visionary Neil Druckmann's vision to life for the HBO adaptation. Santaolalla spoke with Bleeding Cool about Druckmann's original pitch, expanding narratives like the episode "Long, Long Time," inspirations, and the surge of new fans.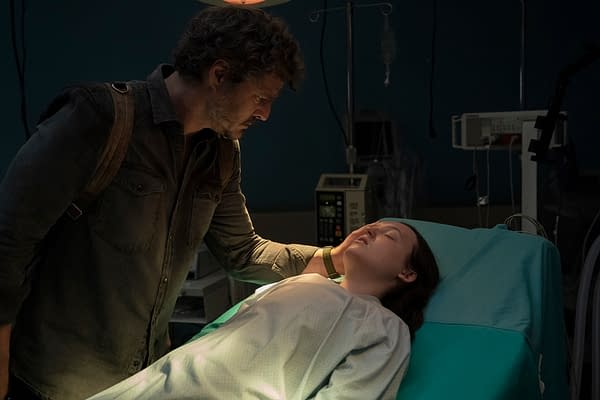 How "The Last of Us" Was Special to Gustavo Santaolalla
Bleeding Cool: When you got contracted to return for the HBO incarnation of 'The Last of Us' What were your Initial thoughts?
Santaolalla: 'The Last of Us' was always such a powerful story. I'm not a gamer myself, but I enjoy watching my son play. I thought, "Someday, someone will create something that will connect at an emotional level with a great story; aside from this fighting, survival, and combat is going to be something historic." After the Oscars, I was approached by a big French company and others to do a video game. I'm always interested anytime music can play a role, but it wasn't what I was looking for [at the time]. I'm picky since I don't want more of the same. When I met Neil, he told me the story of his record collection and how he wanted to connect with the audience, particularly gamers at this level. I knew this was going to be something special and different. When we learned that people were crying while playing the game, it was a huge affirmation.
We did this to the second installment and established this incredible connection with the audience, which at the time [we found] video gamers connect with the music at such a deep level. I've been doing this since an early age with my career as a guitarist, producer, then as a film composer. Video game fans are something else. The devotion they have for the music for the series is based on the game. Neil and Craig [Mazin] said my music is part of the DNA of 'The Last of Us, ' which is nice. It's another character, and the way I work in films is not like how most work in the industry. I like to work from the script, story, and characters before anything gets shot, and that remained the case in the game.
When we moved to the [HBO] series, I had the music written beforehand consistent with the previous work I've done. It would have been ridiculous to write about different themes. It's great when we added new stuff, which is more of what we'll also do in the future as we cover 'Part II.' It was important to have these themes that connect with people and the story. Parts of the story also are the characters themselves. I saw HBO's 'The Last of Us' as a remake of the video game. I see it as a great Shakespearean story like 'Romeo & Juliet' or 'Othello' which you can perform on the screen, stage, in animation, or even as puppets. What drives the music is the story and the characters, not a game or a movie.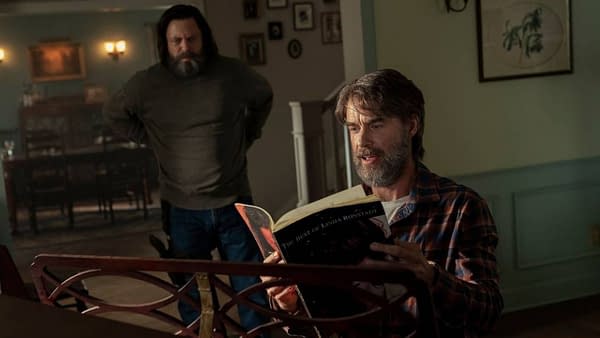 Can you break down the new original material you were able to create with Craig and Neil expanding narratives the games haven't done before, like Frank [Murray Bartlett] and Bill [Nick Offerman]?
With Frank and Bill, we did some nice stuff. That story demanded new treatment of some of the pieces we already had. We re-imagined some of those pieces and music where there was an element in there I wasn't conscious of because I'm not an academically paid musician. I work mostly by impulse and intuition, but there were more descending sights and sounds that were more masculine in a way. The sounds, like the one vocal which had this fragile aspect to it, were something I could relate to with Ellie [Bella Ramsey], then the sound of the six-string, Fender bass vintage instrument, and the guitars I used in the second game. All these are present in the series, and it's an octave lower in the guitar because of these strings that somebody makes in Magma Argentina you can't find anywhere else, and the baritone guitar is even lower than that.
it was great combining those two dominant elements during the Frank and Bill episode. There are so many moments, like in the last episode [Look for the Light], where awesome music can play an important role in that. It's hard to identify outside of that moment. They're all part of this gestalt of what 'The Last of Us' is. In making that journey huge, sometimes there are a lot of elements of craftsmanship involved with the creativity; in a way, it was already there from the creation of the existing themes, the sounds, or the sonic fabric you're going to use. I'm proud I have a great team. Whenever you see at the end of a film the number of people involved, so many things could have gone wrong, like the sound, acting, the lighting is critical to everything.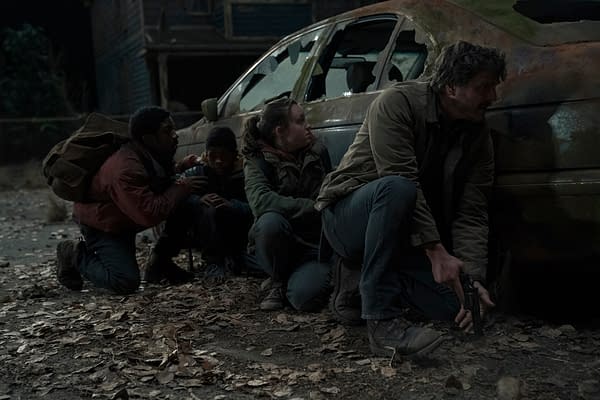 When I heard the score when 'The Last of Us' game came out, I loved how it brought a Western theme. Was it always the original idea, or were you playing with some other ideas?
I had this idea because I connected to big spaces and the script through these big lands. The first thing that I wrote was the main theme. For some reason, intuitively, I went for that. I went for the ronroco, which is such a fragile instrument, and it's been one that's historically related because it comes from the charango to music from the Andes Mountains, particularly ethnic music. The way I use the instrument, and you can see that in my album 'Ronroco' is that I use it in a totally different way. People never came to me and said, "Man, that sounds ethnic," because the ronroco is so internalized by people that they take it as an instrument like it was an oboe, flute, or violin. The ronroco is like a guitar.
The rhythm of the main theme is it's a six-eight rhythm, and it's based on one that comes from Latin America. Otherwise, in America, there's no six-eight, yet it works great. I had a connection with the land and big spaces when you mention Westerns; that thing is there. At the same time, it has my identity in a way where I come from. I felt that too when I did 'Brokeback [Mountain].' I was connected to a big Americana from Western landscapes. It's an accurate description, and that's what the guitars do, which is immediately you connect with that too.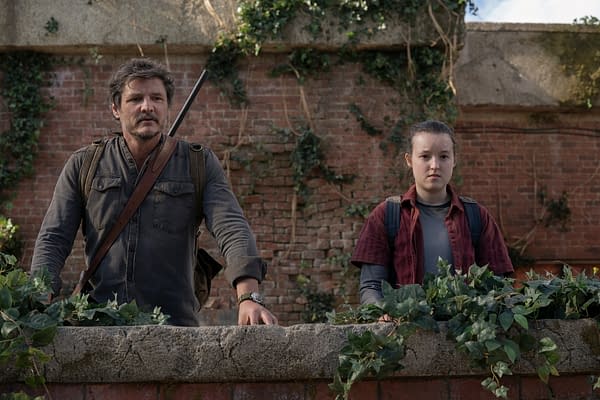 With the reception of the HBO series, I imagine you're getting a new legion of fans discovering the game and your music.
The game is incredible because it gives me access to this new audience of youths who actually didn't know anything about music. My career is like that. People aren't always aware of the awards I've won or the different roles I've done behind the scenes, including one as a producer. These things have happened to my career. As I got older, people started to connect the dots. Somehow these kids didn't know anything about me. The way they embraced the music is so peculiar and devotional. Either way, it's because of the amount of time they spend with the music. It's different from the feeling I get from them in the connection with the music. It's helped me connect with a big audience, which has multiplied because of the series. We have people of different ages watching, enjoying, and being thrilled by the series. There are new fans among them that might hate video games. Some enjoy the series and that's the power of the story. At this point in my life and career is something special.
How do you compare yourself as an artist today with how you were 10 years ago?
I always see myself as an artist, not as a film composer or producer, although I produce records and film music. I'm an artist that uses different forms to express his creativity and vision. Like any artist, you dream about connecting with the world, and there are so many ways to do that. You want to get to a point where you feel your music would be appreciated by people from different cultures, ages, and backgrounds. At this point in my life, I feel I achieved a little bit of that, but I still have a long way to go. I'm pleased with the reach I have now.
---
---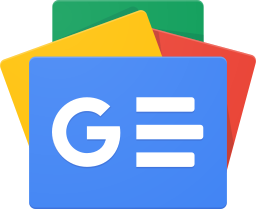 Stay up-to-date and support the site by following Bleeding Cool on Google News today!