The Last of Us: Craig Mazin on "Part II" Star's Season 1 Finale Cameo
HBO's The Last of Us co-creator Craig Mazin on the "Part II" cameo that made its way into the season finale of the popular series.
---
Pedro Pascal's Joel Miller might have gone all out in HBO The Last of Us season finale "Look for the Light," but so did creators Craig Mazin and Neil Druckmann, pulling off the stealthiest of cameos only eagle-eyed fans might have caught. The episode in question finds Joel making a fateful decision at a hospital in regard to his traveling companion Ellie (Bella Ramsey). The following contains spoilers for the episode and potentially for future seasons.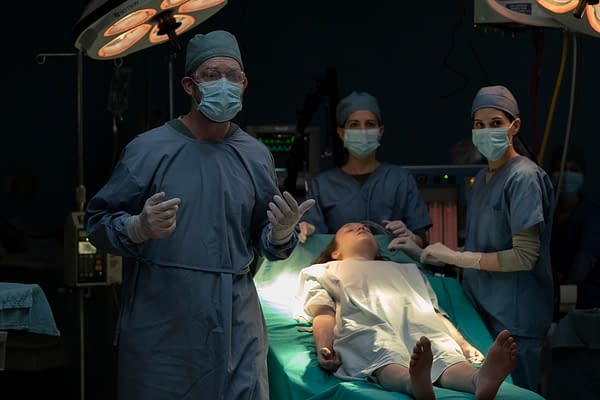 How The Last of Us Part II Star Joined in the Season 1 Finale
Upon Marlene (Merle Dandridge) revealing to Joel that invasive brain surgery is needed on Ellie to find a cure for the Cordyceps plague, the news becomes far more devastating, considering the procedure will cost Ellie her life. As Marlene orders Joel out at gunpoint with an armed escort, Joel turns the tables on the guards before embarking on his rampage, taking out Fireflies without impunity. As Ellie gets prepped for surgery and under heavy anesthesia, Joel ends up freeing her, but not before killing the presiding doctor who thinks he's found the cure within Ellie's brain.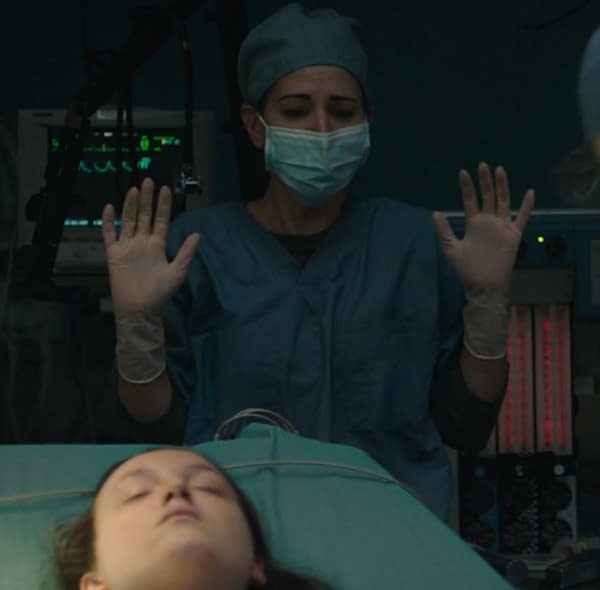 Alongside him are two nurses, one of them is none other than The Last of Us: Part II star Laura Bailey, who plays the game's second lead in Abby. "Laura and Neil are great friends, and we're like, 'Want to be a nurse?'" Mazin recalled at the press conference (via The Hollywood Reporter). "I took Laura on a tour of the halls of this hospital, and she cried just looking at it … It's a common thing that the people that had come from Neil's game world felt like they were stepping into this impossible, amazing VR adaptation."
As game fans are familiar, Abby is revealed to be the daughter of the presiding doctor that Joel killed in the 2020 Naughty Dog PlayStation game. Players change perspectives between Ellie (Ashley Johnson) and Abby throughout the game, which takes place five years after the events of the 2013 game in Part I. Joel's decision leads to Abby's calculated plan for revenge. Her success triggers Ellie's own Kill Bill-like plot for revenge, taking out the major players of Joel's murder. So far, no casting announcements have been made for season two.