"The Lost Boys": Rob Thomas Updates CW Pilot Retooling: "We're So Close!"
Just when it looked like The Lost Boys might be "lost" once again with the news that the CW passed on the pilot in May, there was a glimmer of hope when the network ordered the project to be retooled – and that included recasting. In fact, Medalion Rahimi (NCIS: Los Angeles) and Dakota Shapiro (Valley of the Boom) were the only actors to have their options extended and will co-star in a new, reworked pilot – expected to begin filming late 2019. Based on Warner Bros.' 1987 horror film of the same name, the pilot was written by Heather Mitchell (Scandal) – with Shapiro set as lead vamp David (originally played by 24's Kiefer Sutherand) and Rahimi as Stella (a variation on Jami Gertz's (Square Pegs) character Star from the original film).
Now comes word from producer Rob Thomas (iZombie, Veronica Mars) that fans' glimmer of hope just might be getting a little brighter as the creative team begins retooling the pilot, telling Entertainment Weekly:
"We're so close! I mean, CW never remakes a pilot, and they're remaking this one because they believe in it, and we just have to get a couple more things right this time on it. Hopefully it will be on the air next year."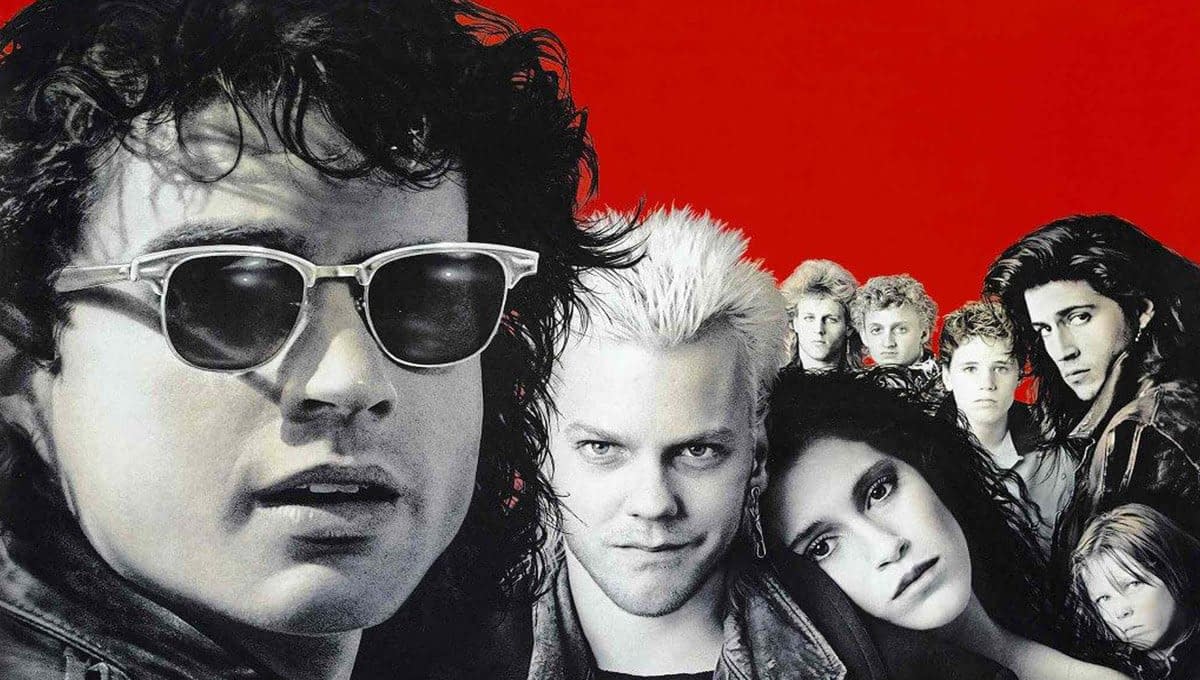 In the CW's proposed The Lost Boys reboot, the sudden death of their father forces brothers Michael and Sam Emerson to move to Santa Carla with their mother, Lucy – who hopes to start anew in the town where she grew up. But the brothers soon find themselves being drawn deeper and deeper into the seductive world of Santa Carla's eternally beautiful and youthful undead.
Thomas was first approached about the project ahead of the 2016-2017 development season, though it would end up not going to pilot. The network was interested in redeveloping the project even though Thomas' work on the upcoming Veronica Mars return to Hulu keeping him busy, Mitchell's script was ordered to pilot. While Mitchell's script is still in place, the inital pilot apparently didn't live up to the script's quality and nver came together enough for the network's liking.
If there's one thing Thomas wants fans to know, it's that he wants to the project take flight just as much as they do:
"This has been a odyssey for me with Lost Boys. I have been trying to get Lost Boys — I was about to say trying to get Lost Boys to see the light of day, and that sounded so embarrassingly punny to me that I will rephrase that sentence. I've been trying to get Lost Boys off the ground for the better part of four years now, first as a movie, then as a pilot that I wrote, and now as a pilot that Heather's written. We just shot a pilot that did not quite work; we plan on shooting another one. Hopefully this fourth attempt of ours will be the charm. Lost Boys deserves to be on TV."
Mitchell is set to executive produce the project, alongside Thomas and Dan Etheridge for Spondoolie and Mike Karz and Bill Bindley for Gulfstream. Spondoolie's Rebecca Franko produces alongside Gulfstream's Juliana Janes.