"The Orville" Nabs 2 Saturn, 1 Emmy Noms; Bringing "Experience" to SDCC
Seth MacFarlane and the team behind FOX's The Orville are heading into awards season plasma rifles blazing, starting with a stop at this year's Comic Con International: San Diego to bring fans "The Orville Experience." MacFarlane engineered the exhibit to immerse fans into his vision of 25th century Earth in the historic Carnation Dairy Building (located at 390 11th Ave in San Diego). The collection features props, creatures, costumes, costume art, and a practical models including the series' signature flagship of the Planetary Union, the USS Orville.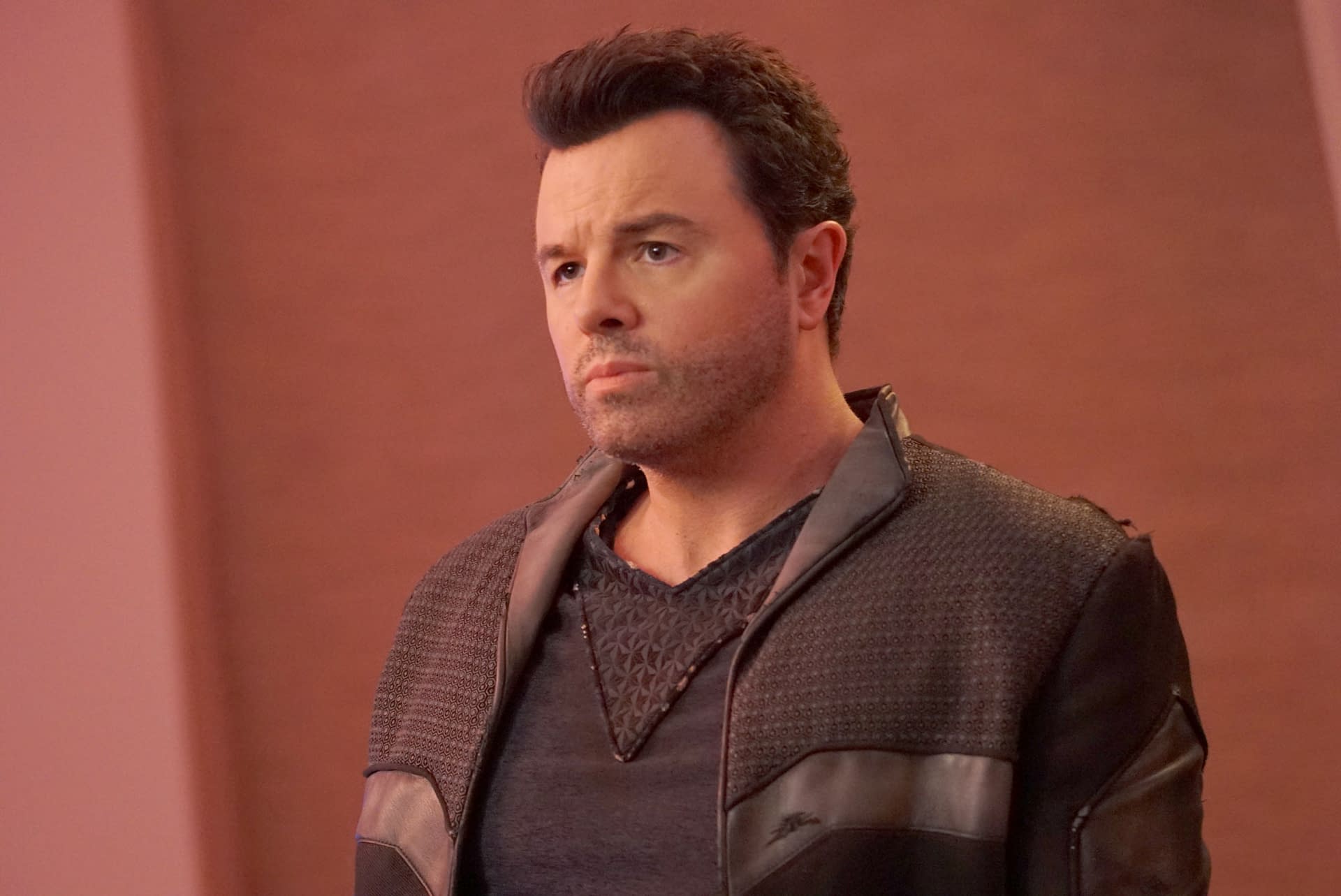 The series creator and star revealed how he wanted to reward fans for their loyalty and how quickly the exhibit came together.
"After completing two seasons of The Orville and witnessing the wonderfully gratifying audience response, I decided I wanted to bring something directly to the fans this year — and there's no better place to do it than San Diego Comic-Con. I'm so proud of the work of our creative team, who bring this show to life with all of their incredible costumes and props, make-up and practical FX that are so unique and specific to 'The Orville.'

We figured our fans would love to see all of it firsthand, so we pulled together an extensive collection directly from the set, and created 'The Orville Experience.' We look forward to showcasing it this weekend for as many fans as possible."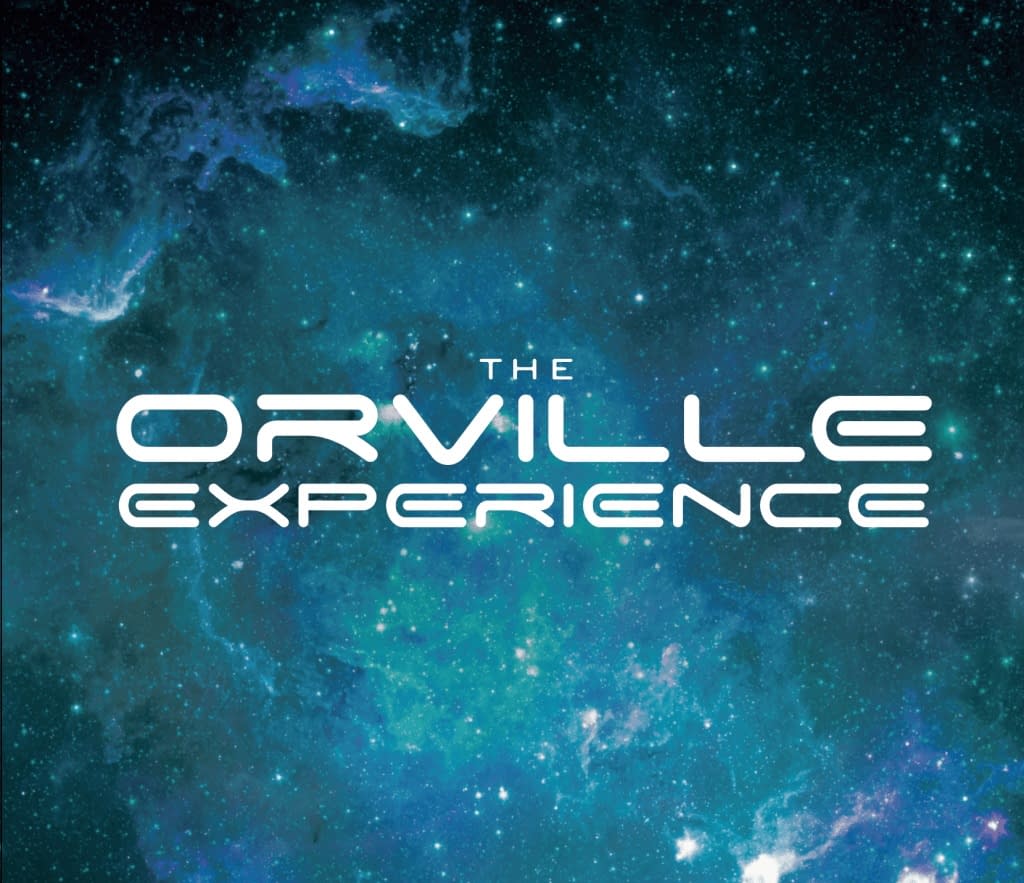 The exhibit includes uniforms worn by cast and guest stars like Charlize Theron and Rob Lowe. Fans might even be able to catch the "chic" mustache Lt. Bortus (Peter Macon) sported in the season two episode, "A Happy Refrain." Admission will be free and giveaways are planned, with the exhibit opening its doors through the convention's duration. The exhibit opens Thursday July 18th from 6- 8 p.m. and maintain a full day schedule the following Friday and Saturday from 10 a.m.- 8 p.m. before closing Sunday.
The hit FOX show is picking up where they left off reminding viewers they're among the best science fiction television has to offer with three nominations for the 2019 Saturn Awards. The series always received a little love from the Television Academy, with a 2019 Primetime Emmy Award nomination for Outstanding Visual Effects.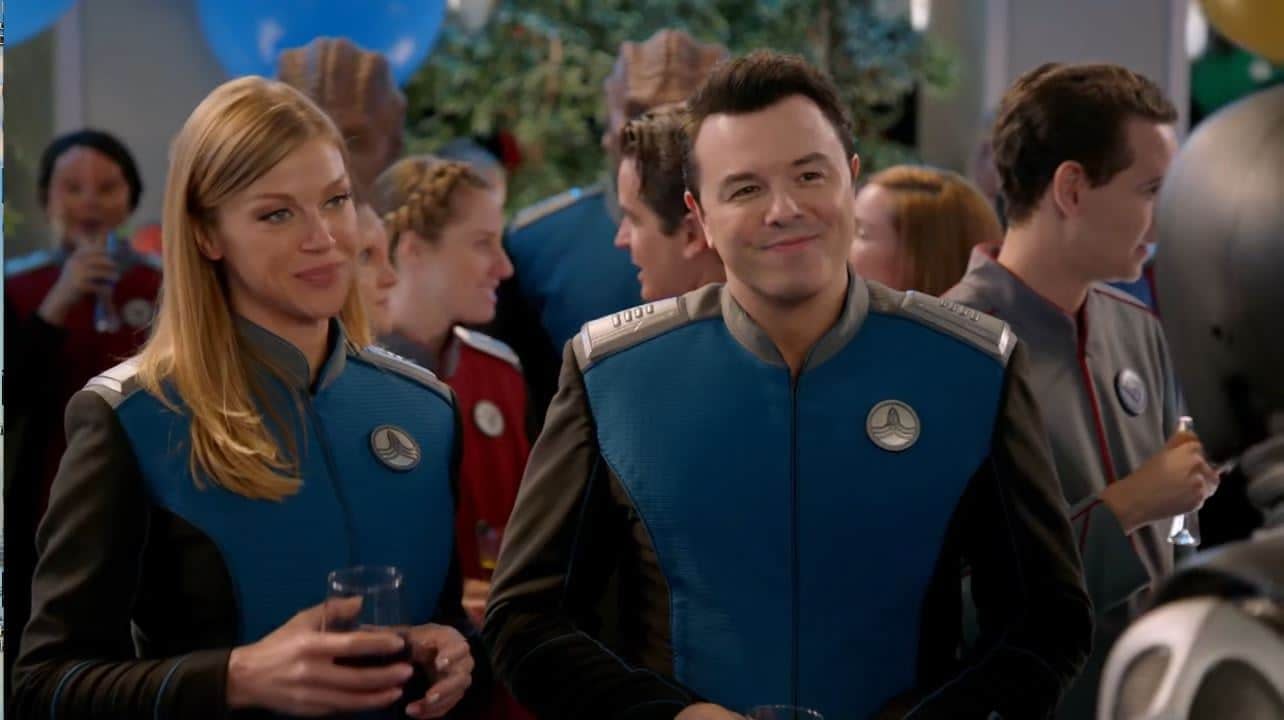 Not to be bitter, but it probably didn't help Game of Thrones nabbed a record 32 Emmy nods. Guess Emmy voters disagreed with fans about how "awful" that final season really was.
FOX's award-winning series will compete against The CW's The 100, Starz Counterpart, BBC America's Doctor Who, SyFy's Krypton, NBC's Manifest, The CW's Rosewell, New Mexico, and HBO's Westworld.
MacFarlane (a 2018 nominee for Best Actor on Television for playing Ed Mercer on the show) will compete against Grant Gustin for The Flash (The CW), Kit Harington for Game of Thrones (HBO), Sam Heughan for Outlander (Starz), Andrew Lincoln for The Walking Dead (AMC), Bill Pullman for The Sinner (USA Network), and Jeffrey Wright for Westworld (HBO).
Adrianne Palicki (MacFarlane's TV ex-wife and first officer Kelly Grayson) is also a 2018 Saturn Award nominee for best actress on television and will be competing again in 2019 facing the likes of Caitriona Balfe for Outlander, Melissa Benoist for Supergirl (The CW), Emilia Clarke for Game of Thrones, Sandra Oh for Killing Eve (BBC America), Candice Patton for The Flash, and Jodie Whittaker for Doctor Who.
Seth MacFarlane's hit space adventure series, THE ORVILLE, returns for more journeys into new worlds. Set 400 years in the future, the series follows The U.S.S. Orville, a mid-level exploratory spaceship. Its crew, both human and alien, face the wonders and dangers of outer space, while also dealing with the problems of everyday life.

In Season Two, the ship's crew will meet never-before-seen aliens and face old adversaries, the Krill. They'll make first contact with a new civilization and revisit the planet Moclus. ED (MacFarlane) and KELLY's (Adrianne Palicki) relationship also will take a new turn – all of which points to a season filled with adventure, mystery, romance and, as always, some poignant social commentary.
The Orville will host a panel at SDCC on Saturday, July 20, in Ballroom 20 for a special season two recap with cast and crew along with a special sneak peak at season three.
Were there any snubs from The Orville cast and crew you think deserved a nod?