Posted in: ABC, Recent Updates, Review, TV | Tagged: Ali Larter, Disney-ABC Television Group, Eric Winter, Grey's Anatomy, harold perrineau, Melissa O'Neil, nathan fillion, The Rookie, Titus Makin
---
"The Rookie" Season 2 Episode 2 "The Night General" Channels "Grey's Anatomy" [SPOILER REVIEW]
Last week, the season premier of ABC's The Rookie pulled in the highest ratings in three years for its new Sunday 10PM time slot. The premier, "Impact," set several character-centric plots in motion, but both the show and the characters felt unsettled. In the second episode of The Rookie's sophomore season, "The Night General," the show's dramatic flair returns, but not its humor. The main characters' former demons, old flames, learning disabilities, housing crises, and the opioid epidemic, take starring roles. As a result, the episode felt more like Grey's Anatomy than The Rookie. While the character development is welcome, "The Night General" didn't feel like The Rookie.
A little black book of spoilers below.
The big tease for this week's episode was the introduction of Dr. Grace Sawyer (Ali Larter). Apparently, she and John Nolan (Nathan Fillion) were hot and heavy for two weeks in college before he had to go marry his knocked up girlfriend – now ex-wife. In the beginning, the interactions between Grace and Nolan seemed natural. There were some sparks but also some "I slept with you two decades ago" natural awkwardness. However, when Nolan kept showing up at Dr. Sawyer's hospital, she lost her cool. And apparently has been harboring some bitterness for the past two decades. Grace's intense anger twenty years after a short relationship could mean that more bombshells are coming for Nolan. Could she have been pregnant when he dumped her? She said she has an eight-year-old, but that could have only been part of the story.
Nolan's training officer this week is Detective Pablo Armstrong (Harold Perrineau), a "Night General." These overnight detectives work major cases that start while the day detectives are getting their beauty sleep. Armstrong is a recent transfer from another precinct, and is nice enough, but he seems like he is trying too hard. He just comes off as a little false, like maybe he is all talk. As the only person to ever make detective in only four years, it is possible that he really is a hardworking, genuine person. But it is likely that there is more to Armstrong than meets the eye. Viewers have not seen the last of this character.
The case of the week was heavy. Maybe too heavy for a dramedy like The Rookie. Nolan and Armstrong investigate the murder of a 17-year-old during a home invasion. It turns out, the teenager was hooked on opioids, met some lowlifes in rehab, and started dealing. The grieving father then goes on a murderous rampage, attacking his son's murderers before meeting his own tragic end. While heartbreaking, the story moves with lightening speed. And in the end, Nolan has to choose between saving a murderer and keeping a would-be murderer alive. He ends up choosing the murderer, letting the grieving father die. The decision seems out of character for Nolan. Surprisingly, viewers did not see Nolan struggle with his decision onscreen. In fact, the show's final scenes don't address it at all.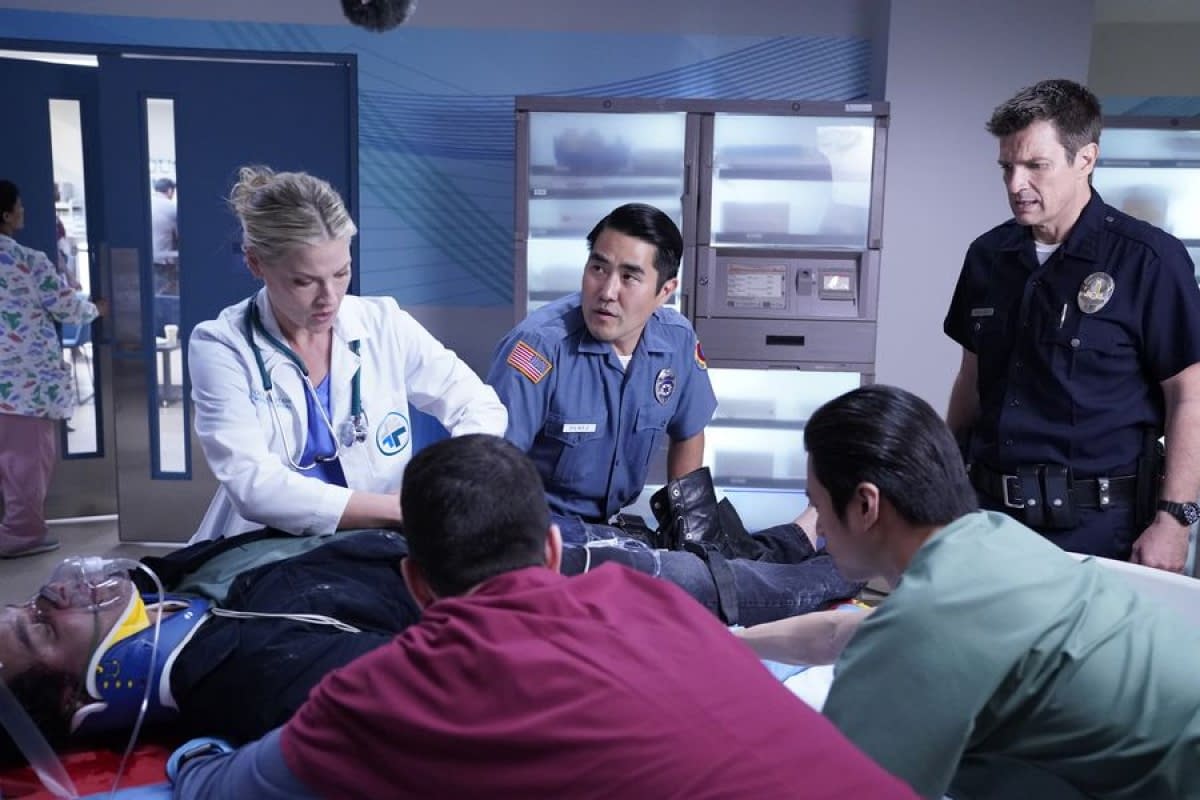 Chen (Melissa O'Neil), while helping Bradford (Eric Winter) study for his sergeant's exam, armchair diagnoses him with a learning disability. She ends up calling his ex-wife to confirm, and then making an audio book of his study material. The entire subplot, while showing Chen forcing Bradford to treat her like an equal, seems out of character and contrived. Bradford is not the type of person that would let Chen into his life like that. And her calling his ex-wife to discuss his learning habits is incredibly intrusive and out-of-line. Again, this storyline introduced an unnecessary amount of drama to the episode.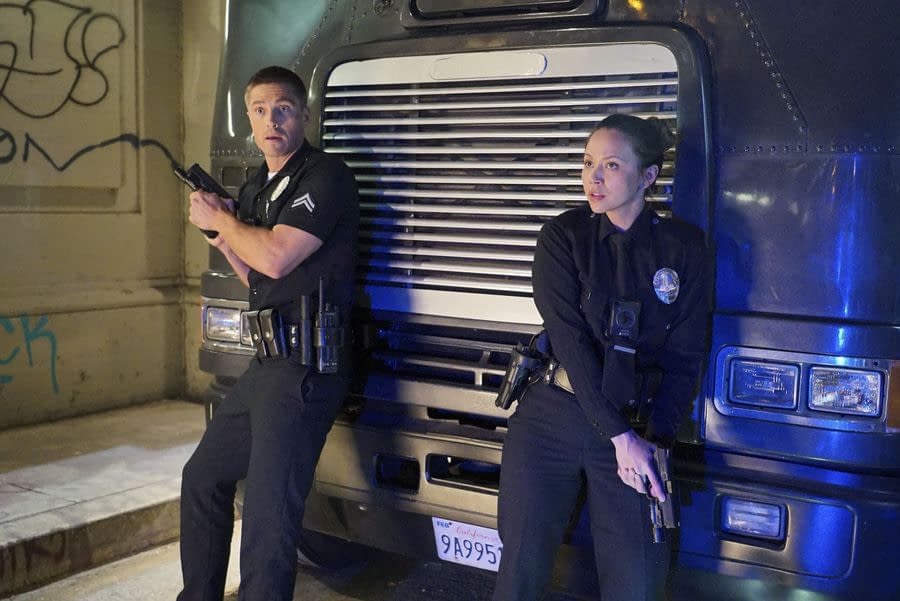 Finally, West's (Titus Makin Jr.) downward spiral continued this week as he deals with his quarter-life crisis. After arresting his landlord, West ends up in need of immediate new housing. He gets close to moving into the bachelor cop trailer park in the parking lot of the precinct, but only lasted about ten seconds before reconsidering. In the end, he moves in with Chen. This whole storyline aimed to force Chen and West to become roommates, adding another Shondaland-esque level of drama to The Rookie. Yes, colleagues do frequently room together, but why force it? And, if Chen had extra room, why didn't she offer immediately?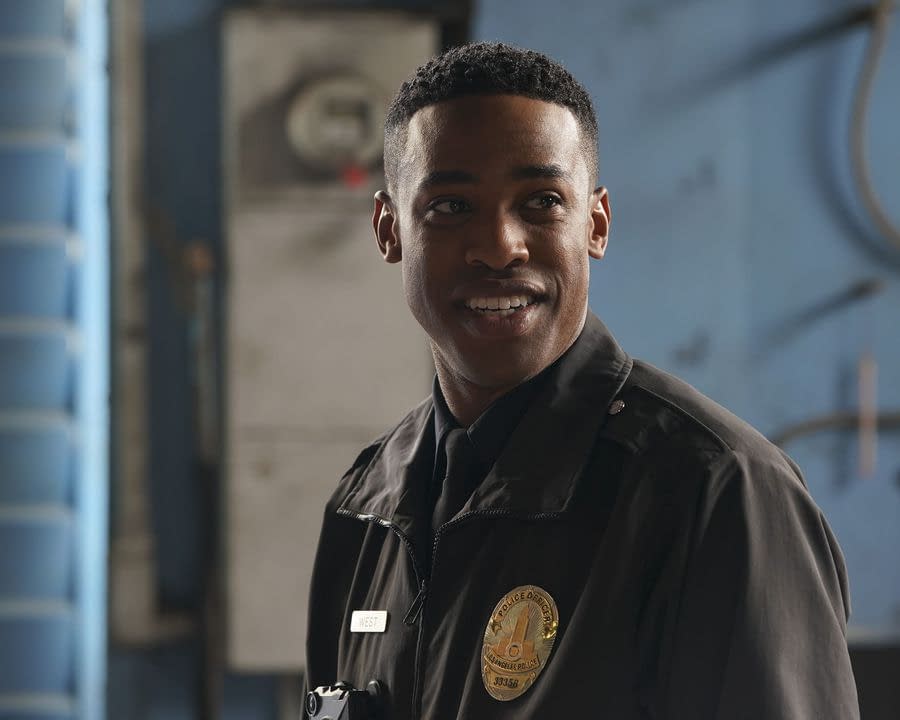 Maybe The Rookie's hiatus was just a little too long. Or, maybe showrunners are trying to make their dramedy into a hardcore primetime cop drama. Its possible that after an April Season 1 finale and a September 29 Season 2 premier, it will take the show a little bit longer to get its groove back. But, regardless of the reason, "The Night General" doesn't feel like The Rookie. The show's standard recipe of humor, tension, action, and humanity seems to be off kilter. A heavy episode like this one, so early in the season, is both jarring and out of character. It wasn't a bad episode, it just seemed more like something that would happen at Grey Sloan Memorial Hospital. Grey's Anatomy isn't bad, but its not The Rookie.
The next episode of The Rookie "The Bet" airs Sunday October 13 at 10PM on ABC
---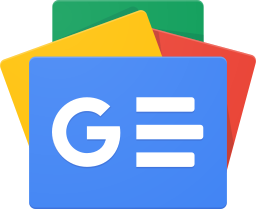 Stay up-to-date and support the site by following Bleeding Cool on Google News today!