"The Rookie" Season 2 Is Lured By "The Dark Side" [PREVIEW]
This week is the winter finale of ABC's The Rookie. The show has been heavy on drama all season, and "The Dark Side" will be no different. If the episode preview is to be believed, one of the team is destined to fall victim to a serial killer. But who? And how? Who decided to take a serial killer out for a constitutional, anyway? Given the high likelihood of a cliffhanger, viewers may spend the entire holiday hiatus in the dark.
Possible spoilers ahead.
ABC's Official "The Dark Side" Synopsis:
"Officer Nolan [Nathan Fillion] and team are charged with escorting a notorious female serial killer to the graves of her previously unrecovered victims. However, when they arrive, they unearth even more than they expected. Meanwhile, Officer Chen [Melissa O'Neil] meets a seemingly perfect man who sparks her interest, and Officer Lopez [Alyssa Diaz] worries about Wesley [Shawn Ashmore] as his PTSD continues to increase."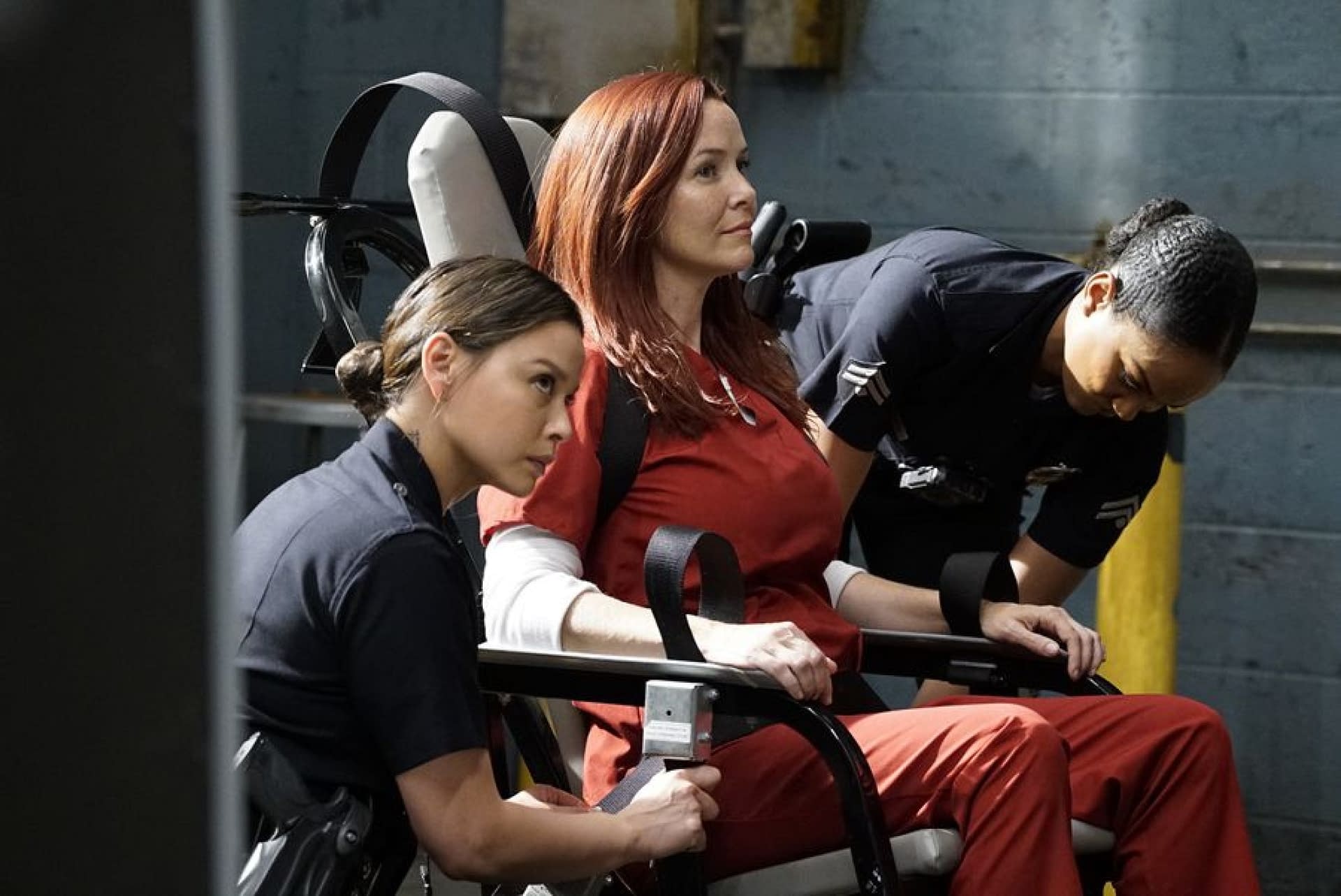 First, lets talk about the serial killer. Annie Wersching (Runaways) is guest starring as notorious serial killer Rosalind Dyer. Apparently, she is ready to give up the locations of her victims in return for…something. Didn't we see this episode of Criminal Minds, or possibly Bones? I don't think things went well for those law enforcement officers either. The whole cast of The Rookie is in danger.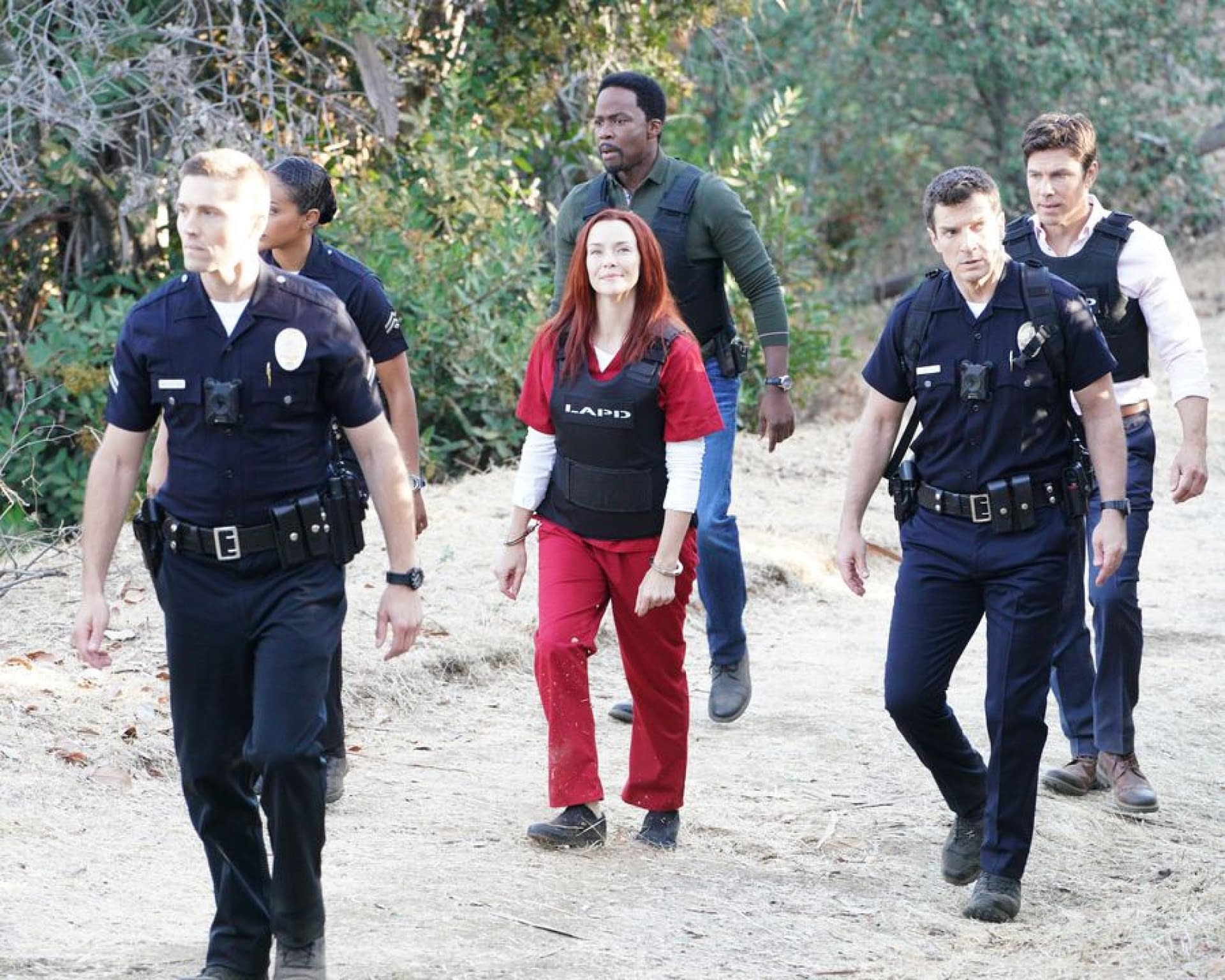 So, who is going to be Dyer's next victim? My money is on night general Detective Nick Armstrong (Harold Perrineau). He is a returning guest star who just popped back up to play a larger role in the last few episodes. Now, he is involved in the daytime search for Dyers missing victims. His sudden constant presence can't be a coincidence. The synopsis also hints at Chen meeting a "perfect" new man. Unfortunately for Chen, her track record has been pretty crappy. Is it possible Chen's new man is the new killer picking up where Dyer left off? It's a long shot, but given Chen's taste in men, definitely a possibility.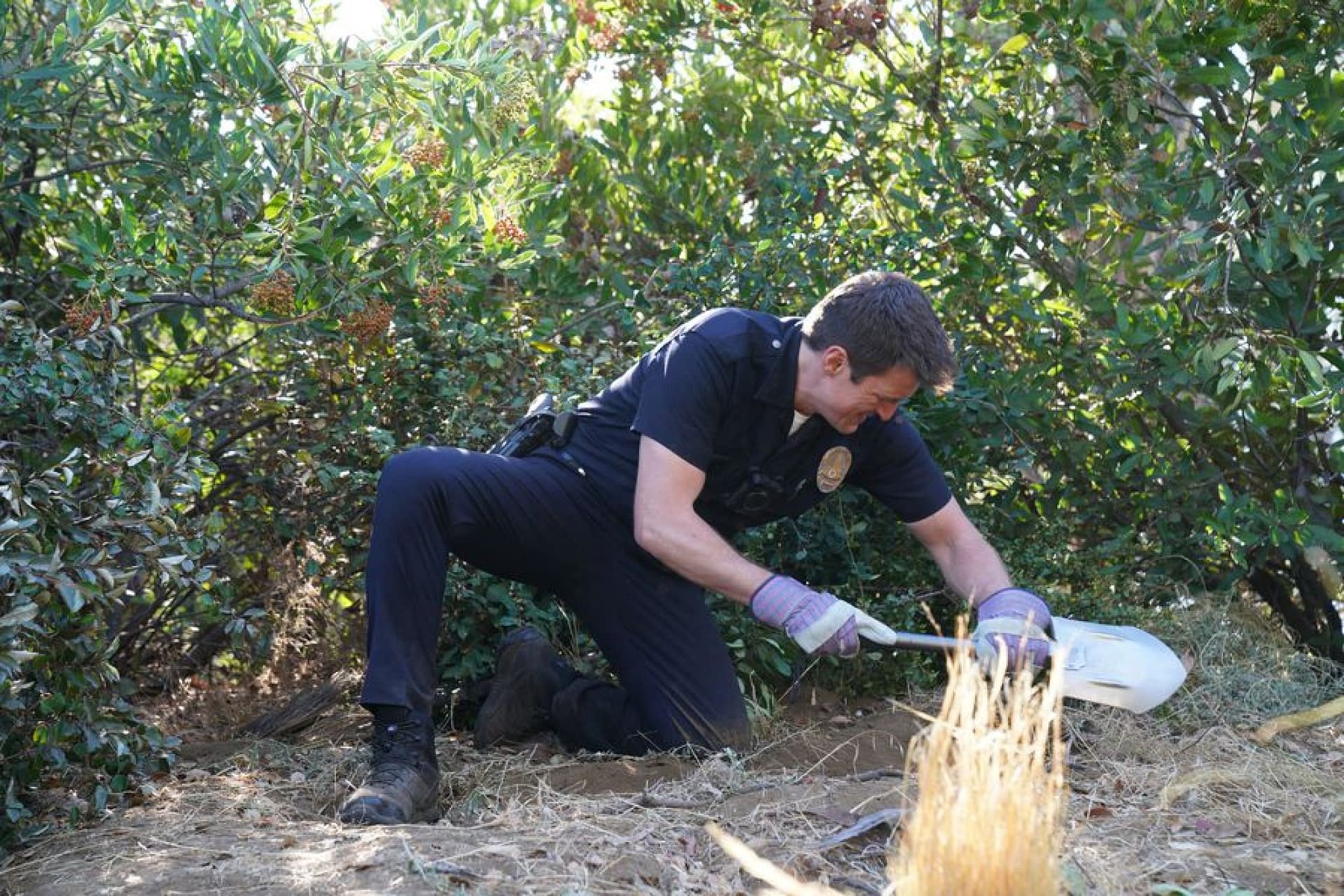 Where does that leave everyone else? Well, going by the preview, synopsis, and images released by ABC, everyone is screwed. Tromping through the woods with a serial killer and finding fresh new bodies is probably not going to be wrapped up in one episode. The winter finale, a likely cliffhanger, and a serial killer are the ingredients for one intense episode. Both the cast – and the viewers – are in for it.
The winter finale of The Rookie, "The Dark Side," airs Sunday December 8 at 10PM on ABC.