The second season of ABC's The Rookie started under a cloud, but showrunner Alexi Hawley is undaunted. In addition to running the popular network dramedy starring Nathan Fillion, Hawley is now tackling the problem of homelessnes. Inspired by CIA agent turned real-life cop Patrick Skinner, Hawley is encouraging The Rookie's cast and crew to distribute "tactical caring kits" to the Los Angeles homeless population. The showrunner has created more than 200 kits filled with personal care items and non-perishable food. Available to anyone on set, Hawley has vowed to replace the kits when needed. Additionally, he has taken to Twitter to encourage other showrunners to do the same.
SHOWRUNNERS (and other fine people). Today I sent the attached email to the cast and crew of The Rookie. pic.twitter.com/9Qo4hIyCUn

— Alexi Hawley (@AlexiHawley) January 29, 2020
On January 29th, Hawley took to twitter to widen the scope of his efforts. He posted a copy of a letter sent to Rookie cast and crew with information about the kits and where to find them. He also shared his inspiration, saying:
As I note in the email, I've been inspired by the journey of @SkinnerPM as he gave up a career in the CIA to go home to Savannah to become a cop. At first, the parallels to the journey of Nathan Fillion's character on The Rookie are what caused me read Officer Skinner's tweets.

But what's struck me the most has been the compassion and humanity that guides him when he's out on patrol — seeing those with the least as his neighbors, worthy of respect and compassion. And so he started handing out tactical caring kits to people in crisis .

Obviously, I'm not suggesting that we're going to solve the root problem of homelessness (I can barely get a script finished for the first day of prep). But I believe that every ounce of compassion that we put out into the world at this moment is vital.

So I'm asking other showrunners to step up. If ten productions invest in handing out kits like these, that's another two thousand people whose lives are touched for the better. If a hundred shows do it, that's twenty thousand people impacted. (Right? Math isn't my strong suit.)
And so we are following his lead. pic.twitter.com/HyqQeeHckz

— Alexi Hawley (@AlexiHawley) January 29, 2020
The idea is fantastic, and while it cannot erase the socioeconomic and healthcare causes of homelessness, it does spread compassion. And the efforts don't have to be limited to the cast and crew of The Rookie. The kits, which come in a gallon-sized resealable bag, include: a pair of socks, toothpaste, toothbrush, floss, feminine hygiene products, body wipes, hand sanitizer, lotion, lip balm, deodorant, a first aid kit, Slim Jims, a protein bar, a protein cookie, and an extra resealable bag. Almost all of the items included are cheap and easy to find, simple enough that anyone could make a few of their own kits to keep in their car.
Patrick Skinner responded to Hawley's call to action, also via twitter. Mistakenly referring to Hawley using she/her pronouns, Skinner joyfully announces that his "tactical caring kits" have gone national. Gushing with excitement, Skinner states that Hawley's announcement "brought [him] to tears."
I'm beyond tears with this thread by @AlexiHawley and how she's running with the tactical caring kits for her production crew and cast of her show @therookie . I'm serious, this is awesome in the literal sense that I'm awe struck. And in tears. Thank you, Alexi. Again, thank you https://t.co/j0Tb5XaKLX

— Patrick Skinner (@SkinnerPm) January 29, 2020
While the world is admittedly kind of awful right now, and the entertainment industry is very far from perfect, Hawley has drawn attention to one small way we can all help the homeless citizens around us.
It is almost enough to melt our dead, frozen, cynical hearts.
Almost.
The Rookie returns Sunday February 23 at 10PM on ABC.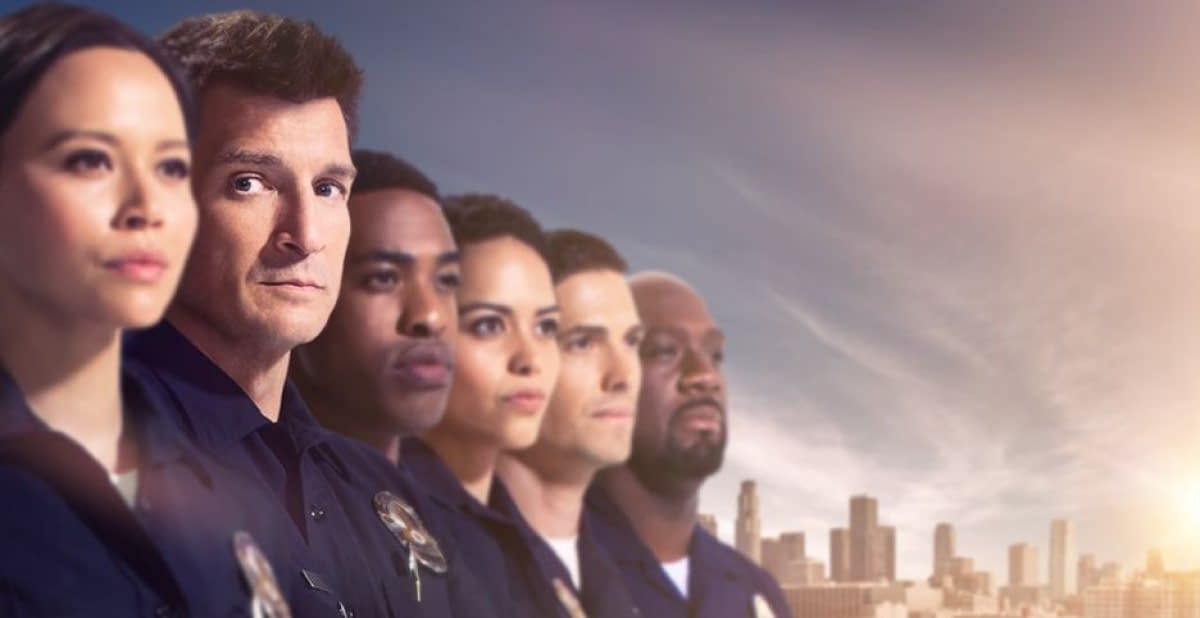 Enjoyed this article? Share it!