A new training officer is headed to The Rookie! ABC announced Wednesday that Mekia Cox will be joining the cast of The Rookie as a Season 2 series regular. Cox previously appeared as Robin Charles on Chicago Med and as Princess Tiana on Once Upon A Time. She will join The Rookie as Detective Nyla Harper, John Nolan's (Nathan Fillion) new training officer.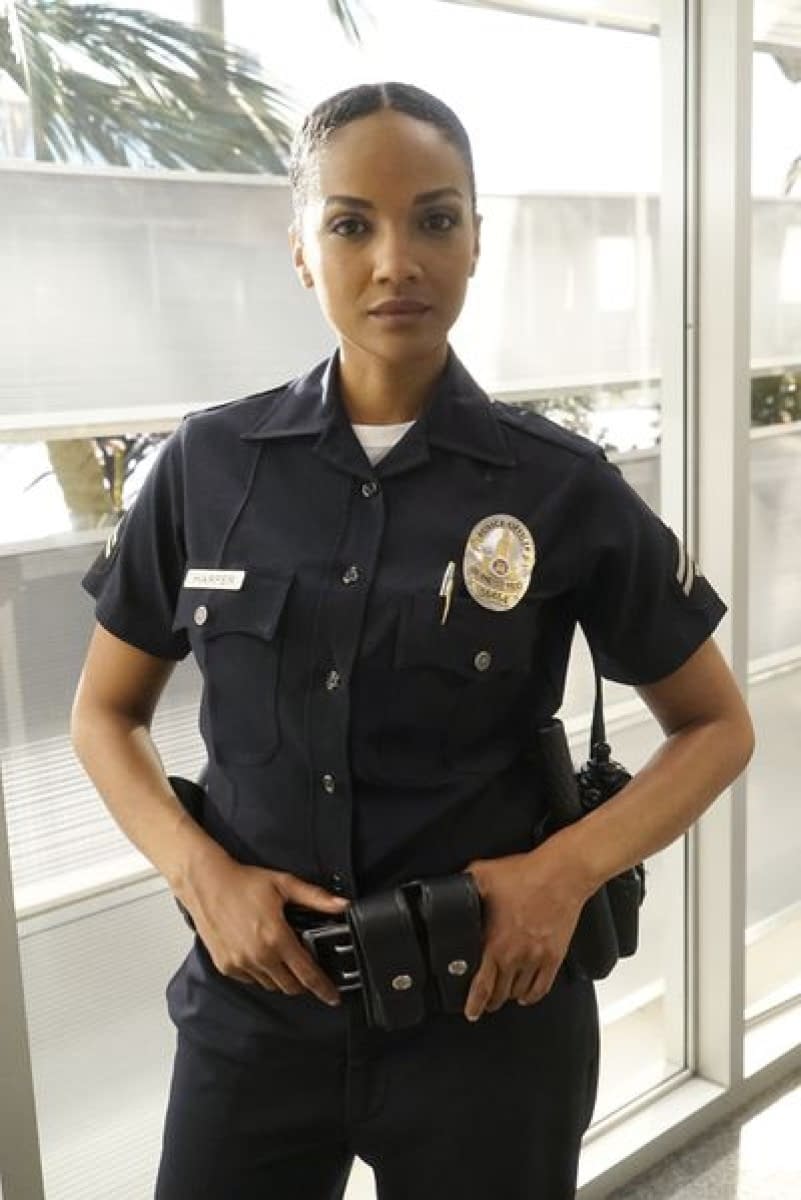 Cox's Detective Harper will debut in this season's fourth episode, "Warriors and Guardians," set to air on Sunday, October 20th. According to the ABC press release, Detective Harper "has an unconventional approach to police work after her stint as an undercover detective." Deadline is reporting that Harper will be dealing with her own demons, both at home and on the job. From the photos released by ABC, it looks like Detective Harper will initially be an unsettling presence for The Rookie's titular character.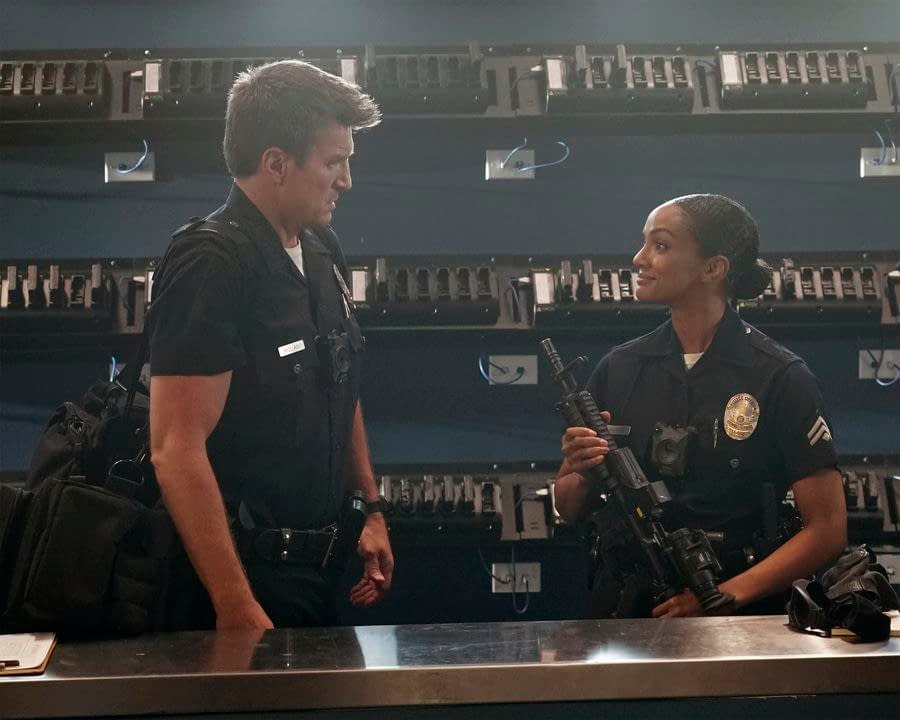 Cox's new character will fill the onscreen void left by Afton Williamson's abrupt departure from The Rookie after going public with racism and harassment allegations. Williamson's character, Talia Bishop, was Nolan's first LAPD training officer. Bishop was often the voice of common sense and reason to Nolan's whimsy and humor. It will be interesting to see how Detective Harper's complicated history plays into her relationship with Nolan. Strong, intelligent, nuanced female characters are one of The Rookie's best characteristics, and what set's the show apart. Cox will be a great addition to the cast and hopefully add a new dynamic to the onscreen chemistry.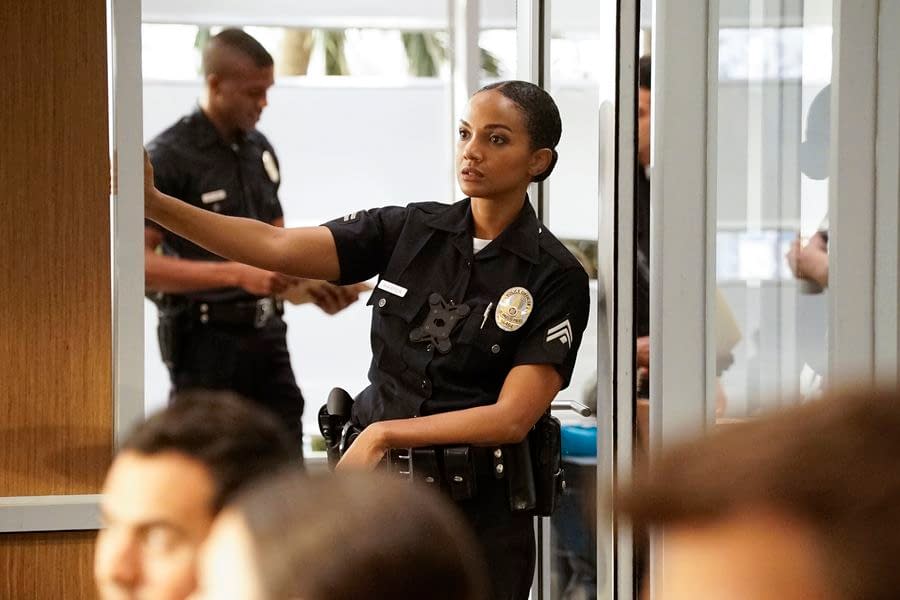 The Rookie Season 2 Episode 2 "The Night General" airs Sunday October 6 at 10PM on ABC.
"Nolan teams up with new night detective Pablo Armstrong for a murder investigation case that results in an unexpected reunion with a former love interest."
"The Rookie" stars Nathan Fillion as John Nolan, Mekia Cox as Nyla Harper, Alyssa Diaz as Angela Lopez, Richard T. Jones as Sergeant Wade Grey, Titus Makin Jr. as Jackson West, Melissa O'Neil as Lucy Chen and Eric Winter as Tim Bradford.
Alexi Hawley is writer and executive producer. Mark Gordon, Nathan Fillion, Michelle Chapman, Jon Steinberg, Bill Norcross, Terence Paul Winter and Rob Bowman are executive producers on the series. Entertainment One (eOne) is the lead studio on "The Rookie," a co-production with ABC Studios.
Enjoyed this article? Share it!