'The Talented Mr. Ripley': Steve Zaillian Bringing Patricia Highsmith's Anti-Hero to Showtime
Less than two weeks after it was reported a number of networks and streaming services were looking to bet their programming schedule on the talents of one Tom Ripley, it appears Showtime is in final negotiations with Oscar-winning screenwriter Steve Zaillian (The Night Of) for a straight-to-series order that would have Zaillian writing and directing most of the first season, which would center on the sociopathic anti-hero from Patricia Highsmith's crime novel series.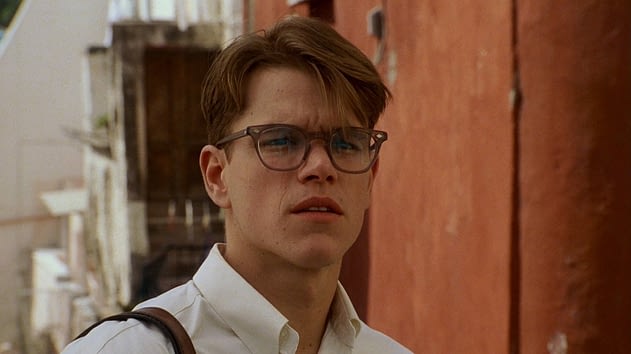 Endemol Shine North America is set to produce, with Sharon Levy overseeing. Zaillian, Garrett Basch, Philipp Keel, and Entertainment 360's Guymon Casady and Ben Forkner will executive produce. Keel is the head of Diogenes, Highsmith's publisher in Zurich.
Highsmith's five Ripley novels – The Talented Mrs. Ripley, Ripley Under Ground, Ripley's Game, The Boy Who Followed Ripley, and Ripley Under Water – will serve as the foundation for Zaillian's over-arching narrative tracing Ripley's (d)evolution from con artist to killer. Here's a look at the novels: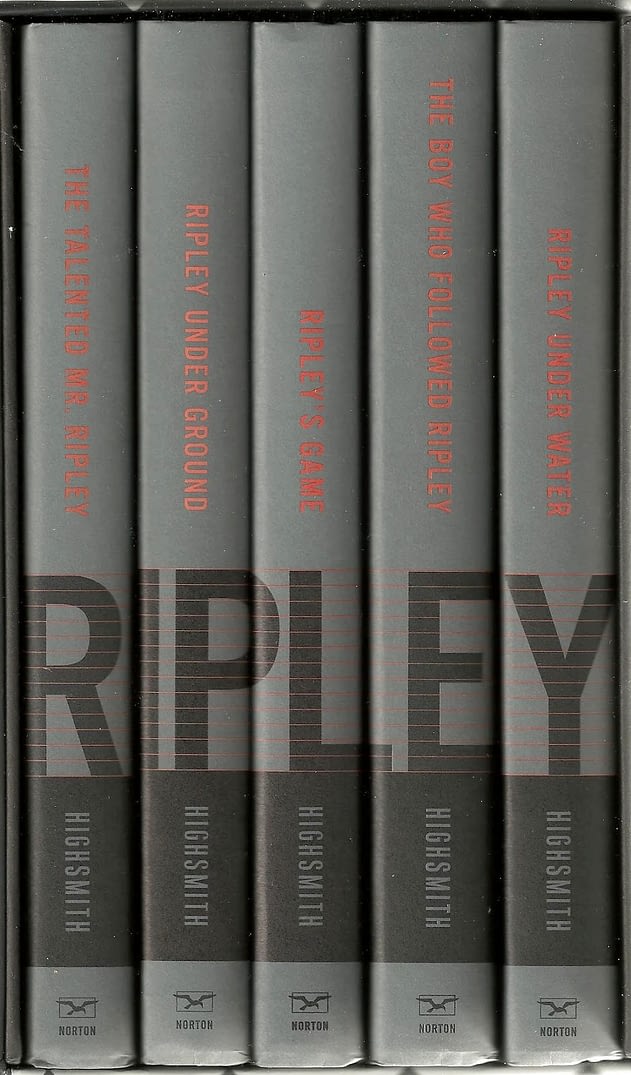 The Talented Mrs. Ripley
Since his debut in 1955, Tom Ripley has evolved into the ultimate bad boy sociopath. Here, in the first Ripley novel, we are introduced to suave Tom Ripley, a young striver, newly arrived in the heady world of Manhattan. A product of a broken home, branded a "sissy" by his dismissive Aunt Dottie, Ripley meets a wealthy industrialist who hires him to bring his playboy son, Dickie Greenleaf, back from gallivanting in Italy. Soon Ripley's fascination with Dickie's debonair lifestyle turns obsessive as he finds himself enraged by Dickie's ambivalent affections for Marge, a charming American dilettante.
Ripley Under Ground
It's been six years since Ripley murdered Dickie Greenleaf and inherited his money. Now, in Ripley Under Ground (1970), he lives in a beautiful French villa, surrounded by a world-class art collection and married to a pharmaceutical heiress. All seems serene in Ripley's world until a phone call from London shatters his peace. An art forgery scheme he set up a few years ago is threatening to unravel: a nosy American is asking questions and Ripley must go to London to put a stop to it.
Ripley's Game
Living on his posh French estate with his elegant heiress wife, Tom Ripley, on the cusp of middle age, is no longer the striving comer of The Talented Mr. Ripley. Having accrued considerable wealth through a long career of crime—forgery, extortion, serial murder—Ripley still finds his appetite unquenched and longs to get back in the game.
The Boy Who Followed Ripley
Tom Ripley meets a young American runaway who has a dark secret that he is desperate to hide. Soon this unlikely pair is drawn into the seamy underworld of Berlin and a shocking kidnapping. In this masterful thriller, Highsmith shatters our perceptions of her most famous creation by letting us glimpse a more compassionate side of this amoral charmer.
Ripley Under Water
Tom Ripley is settled into his estate in the French countryside, quietly enjoying his gardening and planning a trip to North Africa with his beautiful wife. But an odd, vulgar American couple is lurking about the village—and they seem to recognize him. After a string of strange coincidences, Ripley must deploy all of his cruel talents to protect himself and hide a deed from his past.
Highsmith's has made several trips to the silver screen, portrayed over the years by actors such as Matt Damon, Alain Delon, Dennis Hopper, Barry Pepper, and John Malkovich.