Thomas the Tank Engine Should Embrace Its "Starlight Express" Bond
A clear line can be drawn from Andrew Lloyd Webber's Starlight Express to series takes on Thomas the Tank Engine (and even some Pixar films).
---
Andrew Lloyd Webber is known for being a Broadway musical theater staple…but what about the time before Phantom of the Opera and even Cats? Before becoming a household name writing for the stage, he actually wrote for television – or tried to. Webber wrote an adaptation of the original Thomas the Tank Engine storybook series (with a pilot for an adaptation of "The Railway Series" book series completed in 1977, two decades after the previous effort), but concerns over how the series would be changed once it went global would result in the effort not moving beyond the pilot stage.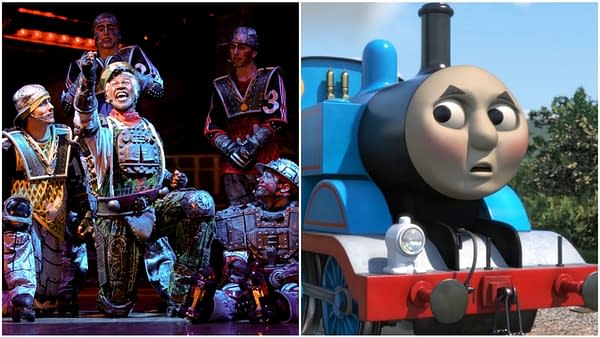 Instead, Webber shelved the idea of a train adaptation and went on to other projects until the 70s, when roller disco culture exploded, and the cursed idea of roller skating, racing, and singing train people zoomed into his brain. "Roller derby but make it musical" was a well-received concept on West End in the 1980s, less so when it jumped across the pond to Broadway (against Webber's wishes), and has found a home as a staple across Europe and Asia since.
For the uninitiated, Starlight Express is the 1980s musical experience telling the story of an international train race, detailing the lives, motivations, and even relationships of each train engine and coach car. The title comes from the existential crisis the main character, Rusty, has, questioning if there is a higher power in the form of a train God named Starlight Express.
The whole show is outfitted in Transformer-esque costumes, with the cast performing on roller skates. Starlight Express is still playing in Germany, despite many, many changes to the show over the years. Bless German musical theater for saving this niche cult classic from total hilarious obscurity.
Pixar is known for being hyper-imaginative with its world-building characters…but one of its properties may not be quite as original as previously thought. The "Cars" franchise is clearly influenced by Webber's 1984 roller musical masterpiece. What's even wilder, though, is that Starlight Express takes place in the imagination of a child (aka "The Conductor") who dreams his toys come to life. Hmmm… Pixar has more than the plot of "Cars" to account for.
Love it or hate it, Starlight Express clearly influenced a number of highly imaginative television shows and movies throughout the years, and modern media wouldn't be quite the same without this fever dream of a musical.
---
---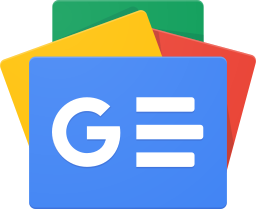 Stay up-to-date and support the site by following Bleeding Cool on Google News today!