This week on Food Network's Ultimate Thanksgiving Challenge, the four remaining competitors were tasked with working together to create the best "Friendsgiving Dinner", a perfect dish highlighting goose and hen. One team conveniently coined themselves "Batman & Robin" and they were a "dynamic duo", working exceptionally well together.
Things did get a smidge out of hand in Round #2 when host Giada De Laurentiis had the competitors battle it out "Black Friday" style for some truly horrible products, people were shoved, friendship was flushed down the toilet, and nobody walked away with a winning goods because they all sucked, canned pumpkin?
Judges Alex Guarnaschelli, Carla Hall and Christian Petroni tried hard to find kind things to say when tasting their meals.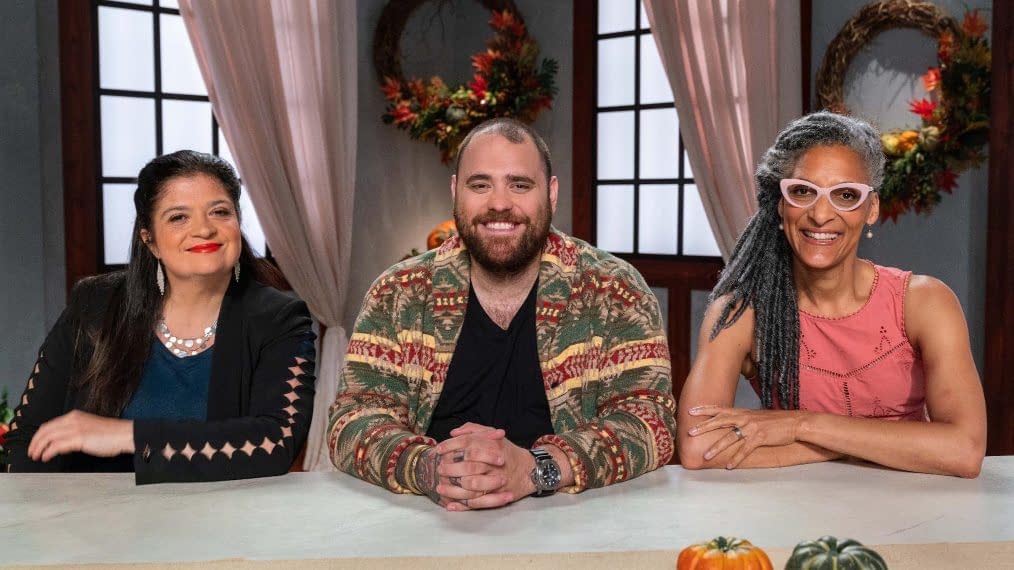 Ultimate Thanksgiving Challenge consists of two rounds:
● Round #1 Contestants are given a short window to create a small meal and transform an ingredient. No eliminations this round, but the winner gets an advantage going in to round two.
● Round #2 – Dinner Round: Competitors are asked to create a Thanksgiving inspired meal with some curve balls thrown into the mix.
Each episode after the dinner round a contestant is eliminated. The last man/woman standing receives a prize of $25,000.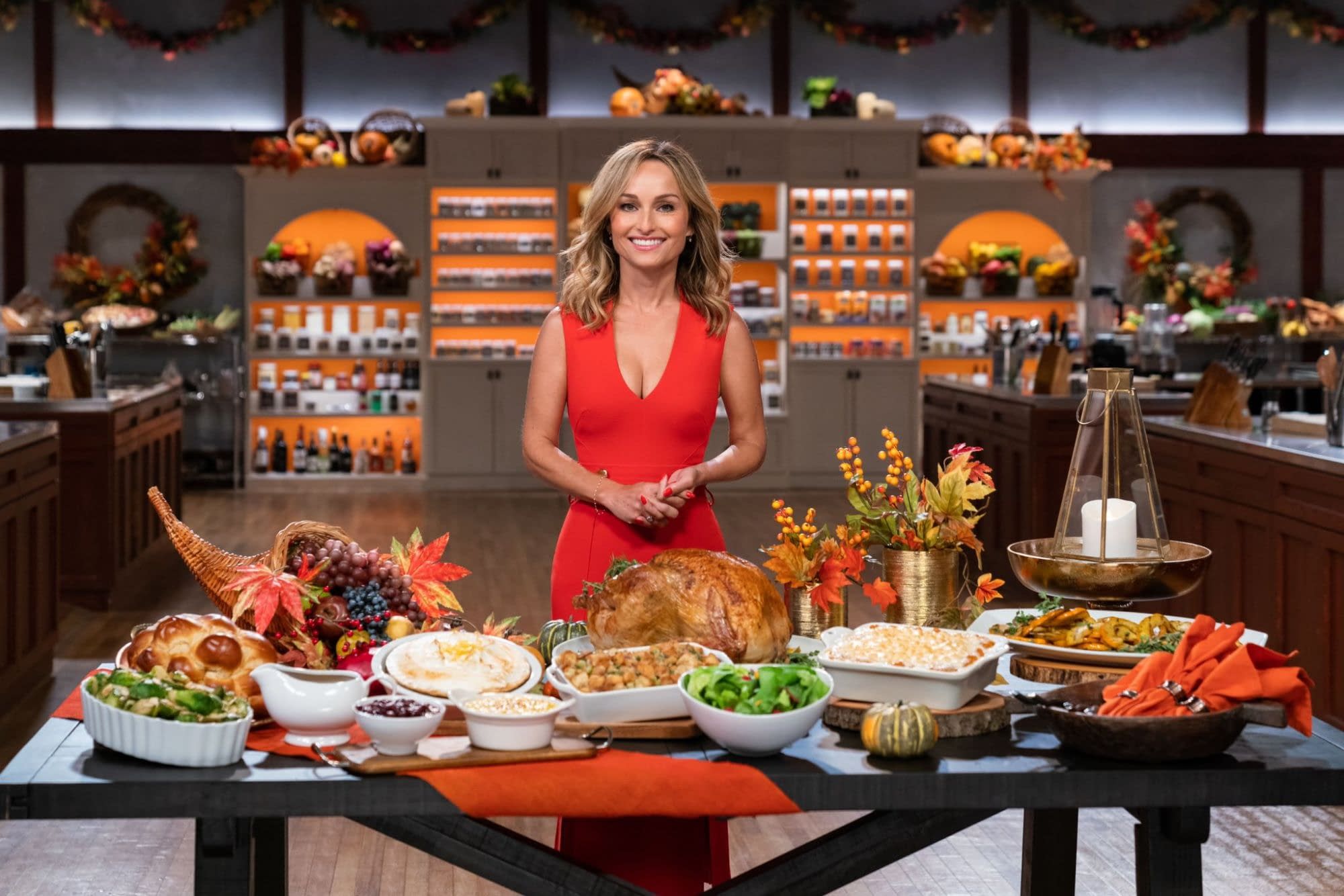 Here are some of the highlights from "Thanksgiving Week":
● Round 1: contestants were paired up in teams of two, and had to demonstrate working together in the spirit of "Friendsgiving". The "Batman & Robin" duo worked seamlessly together, shared their idea board and responsibilities, and produced a stunning goose with pickled vegetable slaw.
● Team two, didn't really show comradery, but rather a hierarchal marriage. The man had absolutely no say in the decision making of this meal, but rather took second chair to his bossy partner complying with her every whip, I mean whim. Judges granted them the win, they seemed to really like their white cheddar grits…I disagreed.
● Round 2, and the battle was on! Each man/woman was for themselves, battling it out for some horrific ingredients to create a "Black Friday" dinner and dessert.
● With ingredients like pork rinds, pickles (which I love), cheese curds, canned beets, egg noodles, dried apples, canned pumpkin, and pineapple to name a few, it is no wonder the contestants spent more time being stumped by the products than actually cooking it.
● The shepherd pie with caramel shortbread was delicious; the smoke beef with white rice and pumpkin cheesecake left the judges wanting more pumpkin; while the teriyaki grilled pork chop sandwich made me yearn for the days I used to eat bread, yet fell short on the bread pudding.
● The turkey noodle soup was rich and the apple turnovers delicious, but the use of the mandatory ingredients just wasn't there, the contestant was sent home, guess she won't be bossing anyone else around in the kitchen anymore.
See which fall dish TOTALLY stumps @GDeLaurentiis in an all-new round of our guessing game! 💯 Week 3 of #UltimateThanksgivingChallenge kicks off tonight @ 9|8c! Download the #FoodNetworkKitchen app & sign up today to browse our best Thanksgiving recipes! https://t.co/4CwoGiAlTj pic.twitter.com/pWuCGEE7fR

— Food Network (@FoodNetwork) November 17, 2019
From group hugs to group shoves, a great episode, and enjoyable use of untraditional products and contestant struggles. One pet peeve – no contestant is assigned a win at the end of each episode. De Laurentiis selects the first person to move on to the next round, but doesn't actually crown them the winner – would be nicer if a win was granted. With one more episode to go, it's hard to predict a winner: each contestant has struggled and has shown strength in their own ways.
Enjoyed this article? Share it!