USA Orders 'Bourne' Franchise Spin-off, Denis Leary Crime Series and Two Additional Pilots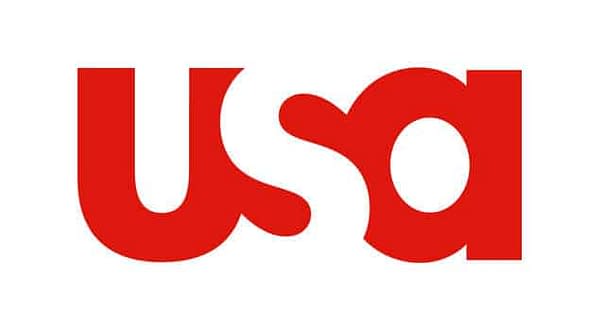 USA Network has given the green light to four hour-long scripted pilots, all hailing from Universal Cable Productions. The four projects represent a cross-section of themes, including a spin-off From Universal's Bourne film franchise; a crime thriller-with-a-twist starring and co-created by Denis Leary (Rescue Me); a Texas border town crime thriller from Mr. Robot's Sam Esmail; and a drama set within the cutthroat world of competitive high school cheerleading.
Here's a look at the four pilot orders:
Treadstone: The project explores the origin story and present-day actions of a CIA black ops program known as Treadstone, a covert operation that uses behavior modification protocol to turn its agents into nearly unstoppable superhuman assassins. Jason Bourne, the central character in Universal Pictures' Bourne film franchise, was a product of the program. The series follows new sleeper agents across the globe as they're mysteriously "awakened" to resume their deadly missions. Heroes creator Tim Kring serves as the writer and executive producer. Ramin Bahrani will direct the pilot and also serve as an executive producer. Ben Smith and Jeffrey Weiner will executive produce on behalf of Captivate. Justin Levy will executive produce alongside Bradley Thomas for Imperative Entertainment.
Briarpatch: Based on the Ross Thomas novel of the same name, the series follows Allegra Dill, a dogged investigator returning to her border-town Texas home after her sister is murdered by a car bomb. What begins as a search for a killer turns into a fight to bring the corrupt hometown Allegra thought she left behind to its knees. Andy Greenwald serves as writer and executive producer, with Mr. Robot creator Esmail also executive producing through his production company, Esmail Corp. Anonymous Content's Chad Hamilton will also executive produce. Yann Demange will direct and serve as executive producer. The series is a co-production of Universal Cable Productions and Paramount Television.
Dare Me: Based on the novel of the same name by Megan Abbott, the series dives into the cutthroat world of competitive high school cheerleading in a small Midwestern town through the eyes of two best friends after a new coach arrives to bring their team to prominence. Abbott serves as writer and executive producer along with Gina Fattore. Peter Berg and Michael Lombardo will also executive produce via Film 44 along with Sarah Condon and Karen Rosenfelt. Universal Cable Productions will produce in association with Film 44.
Erase: Leary co-created and will star in this dark comedy as Donal O'Neal, a dirty ex-cop who decides to do the right thing and bring down his complicit superior officers. But his best weapon in this battle, a photographic memory, is suddenly compromised by symptoms of early-onset Alzheimer's. Donal must now race against time to repair the damage he's done to his estranged family while trying to avoid being killed by his enemies. Alex Cary co-created along with Leary, with both serving as executive producers. Apostle Pictures' Jim Serpico will also executive produce.
"As the #1 cable entertainment network for a record 12 years in a row, USA Network delivers unmatched scale and momentum with a broad, diverse slate of programming. These new pilots add to our dynamic scripted pipeline with the big auspices, top creative talent and bold characters that have become USA's signature."

– Chris McCumber, President of Entertainment Networks, NBCUniversal Cable Entertainment