'Weird City' Preview: Laverne Cox, Sara Gilbert Learn What Happens When Tech Turns on You [VIDEO]
With a little more than two weeks to go before the February 13th premiere of YouTube Premium's Weird City – Oscar and Emmy winner Jordan Peele and Emmy-nominated writer Charlie Sanders' upcoming half-hour comedy/sci-fi anthology – Laverne Cox (Orange is the New Black, FOX's Rocky Horror Picture Show) is giving viewers a behind-the-scenes look at what life is like for her character Liquia when she and co-star Sara Gilbert realize the technology that's been making their lives easier has slowly started turning on them.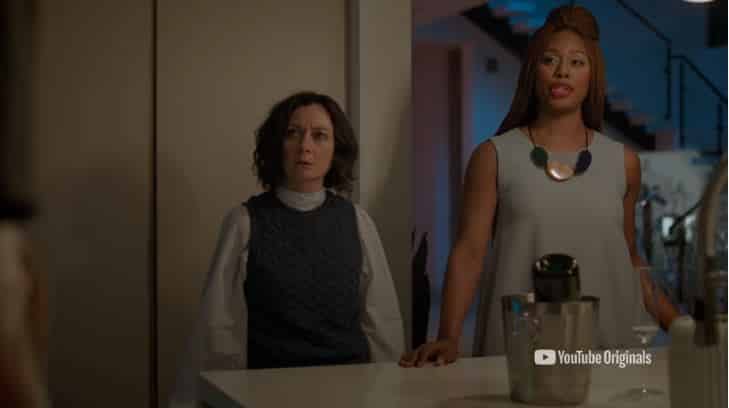 Co-written by Peele and Sanders, the project is set in the not-too-distant future metropolis of Weird. Each episode of the anthology series serves as an exploration of issues that pertain to present-day life-stories that could only be told now through the prism of sci-fi and comedy.
With Jose Molina (The Tick, Marvel's Agent Carter, Sleepy Hollow) serving as showrunner and executive producer, Weird City's population includes some very familiar faces, with Levar Burton, Awkwafina, Dylan O'Brien, Ed O'Neill, Rosario Dawson, Michael Cera, Yvette Nicole Brown, and more joining Cox and Gilbert in buying real estate in the YouTube Premium series when it premieres in February.
From the mind of Jordan Peele and Charlie Sanders comes WEIRD CITY, a satirical anthology set in the not-too-distant future metropolis of Weird.

In this dystopian setting of our show, the middle class has completely vanished dividing Weird City into two sections: Above the Line (The Haves), and Below the Line (The Have Nots). Presiding over the denizens of the city is the strange and mysterious Dr. Negari, who weaves all of our stories together.

Each episode is a topic that pertains to present day life in America and the world: social media addiction, online dating, fitness obsession, etc… WEIRD CITY captures the unease of modern urban living, in a bizarre and peculiar lens.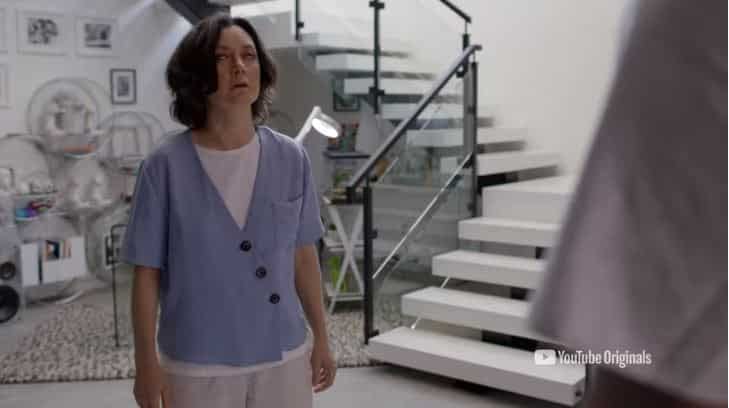 Weird City is produced by Peele's Monkey Paw Productions, Sonar Entertainment, Mosaic and Raskal Productions. Peele, Sanders,Bernstein, and Molina also serve as executive producers along with Win Rosenfeld who will executive produce through Monkeypaw; Tom Lesinski and Jenna Santoianni through Sonar Entertainment; Sam Hansen and Jimmy Miller through Mosaic; and Keith Raskin and Linda Morelthrough Raskal Productions.