WWE Raw: Edge vs. Balor Set for WrestleMania Inside Hell in a Cell
Finn Balor accepted a challenge from Edge to face him inside Hell in a Cell at WrestleMania, then promptly jumped him with Judgment Day.
---
Edge kicked off last night's episode of WWE Raw with a challenge for Finn Balor to face him inside Hell in a Cell at WrestleMania. Edge said he wanted the match inside the structure to prevent interference from Judgment Day, and to prove him justified, the group attacked him after Balor accepted.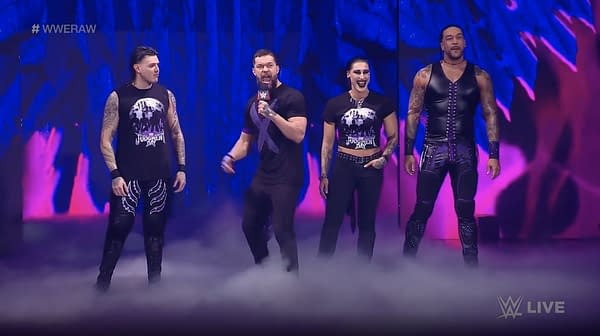 When the concept was first created for Shawn Michaels vs. The Undertaker at Badd Blood, Hell in a Cell was a gimmick match used for bitter feuds that required the extra level of violence to decide the winner. But in recent years, WWE turned the match into its own PPV event, forcing them to come up with at least two feuds a year that would happen to culminate in Hell in a Cell matches at the same show (though it still also occasionally happened at other events). Obviously, this took away some of the specialness of the match that famously once saw The Undertaker toss Mick Foley off the top of the cell (a move that WWE has tried to recapture the spirit of dozens of times since).
But under the new creative regime of Triple H (who competed in quite a few Hell in a Cell matches during his career), the Hell in a Cell PPV was retired and now the match can be used for its original purpose. And Edge vs. Finn Balor is the perfect match to restore the match to its former glory. It will be Edge's third time inside the cell, as he lost once to The Undertaker and defeated Seth Rollins.
After Judgment Day attacked Edge on WWE Raw last night, Johnny Gargano and Dexter Lumis came to his aid, only to lose to Damian Priest and Dominik Mysterio in a tag team match. WrestleMania takes place in Los Angeles this year on April 1st and 2nd.