WWE RAW Women's Championship Title Match: WWE Backlash Live Results
WWE Backlash continued tonight with Asuka taking on Nia Jax in a Raw Women's Title match. Asuka won the women's Money in the Bank match and the next night on raw was presented the title by champ Becky Lynch, who is pregnant with a Seth Rollins disciple. Her first feud is with the returning Nia Jax, who has been bulldozing her way through Asuka and company for a couple of weeks now on Raw. The two can have some good chemistry in the ring if Jax can get out of her own way. Who left WWE Backlash the champ? Let's find out as our competitors enter the ring.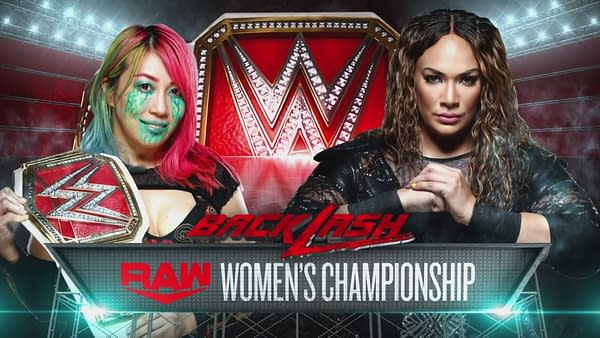 WWE Backlash Raw Women's Title Match
Man, Asuka's entrance ever gets old. So good. The match starts with some typical big person, small person back and forth. Asuka looks like she is being a little stiff with her kicks. Asuka puts Nia in a wicked submission but Jax swings her right off and hits a huge shoulder. Jax continues to just toss the champion across the ring by the hair, followed by a big slam for a two count. More teasing and taunting for Jax, as the pacing of this match is very slow.
Jax gets Asuka into a choke, as the rest holds and slowness continues. Asuka powers out and gets a sleeper attempt that Jax counters into a very painful looking jackhammer. Hey, I guess she learned that from Goldberg. It looks just as bad as when he does it. Asuka with a bunch of strikes and a running knee for a two count. Asuka continues the comeback, with some really brutal kicks. Nia hits a nice, huge sit down powerbomb for a two count. Again though, after the big move, the match slows down again. Jax misses the running attack in the corner and hits the post.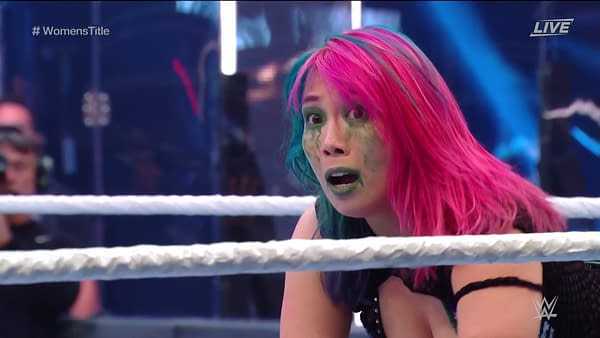 The two climb the turnbuckles and botch an armbar attempt. She cinches it in on the outside before Jax slams her into the apron to break the hold, and neither can answer the ten count for a lame double count-out finish. The two continue to brawl on the outside after the match, before Asuka grabs her title and heads to the back, leaving WWE Backlash still the WWE RAW Women's Champion. That was not very good, and very slow. These two do not work well together at all.
Winner: Nobody. Not the wrestler's, not us watching. Nobody.