Chelsea Cain is in Chuck Palahniuk's real life writing circle. To the extent that she appears in Fight Club 2, giving advice.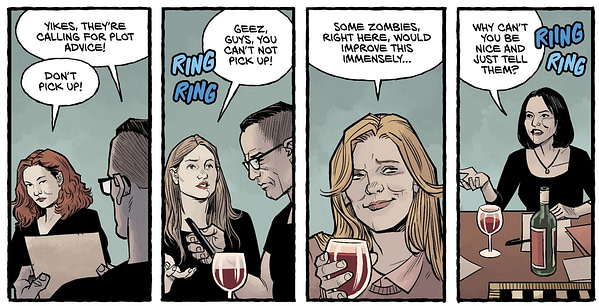 So there's no surprise that her first issue of Mockingbird for Marvel Comics bears similarities to that title, the way it is obsessed with medication…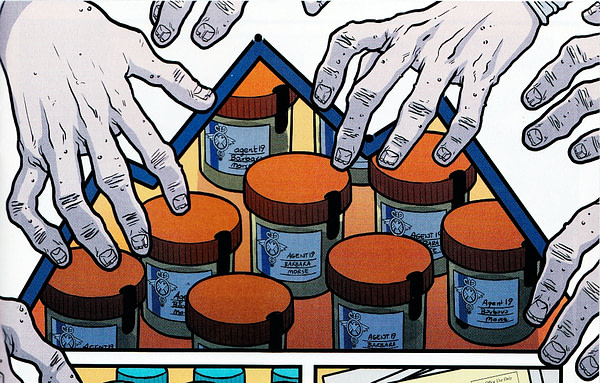 …uses iconography…

…does it's best to confuse the reader…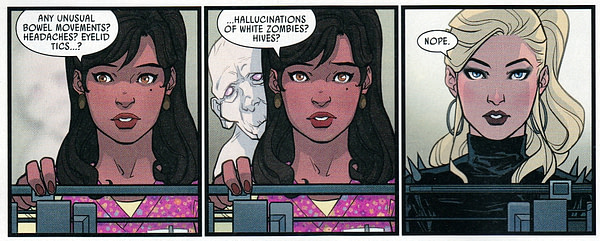 …and throws in random super powers to boot.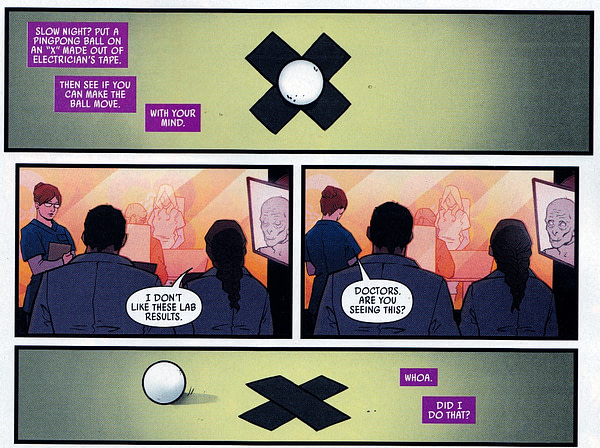 Where this is all coming from, to anyone who knows Bobbi Morse, or to brand newcomers, is a mystery. But that's okay, it's all intentional. Which, for $3.99 for a twenty page comic is always welcome….
Thanks to Stephen Conway for the name amend.
Comics courtesy of Orbital Comics, London. With a big Transformers: More Than Meets The Eye #50 signing with James Roberts an an exclusive Orbital cover, this Saturday.