A few Heavy Metal Magazine Exclusives from New York Comic Con…  though maybe some available at shop.heavymetal.com. If you keep your eyes peeled.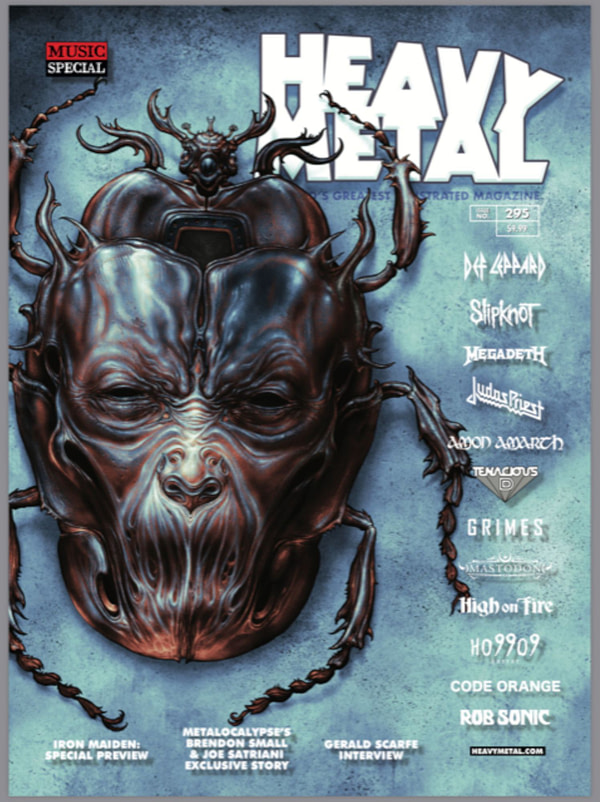 Heavy Metal #295 cover by NC Winters – $20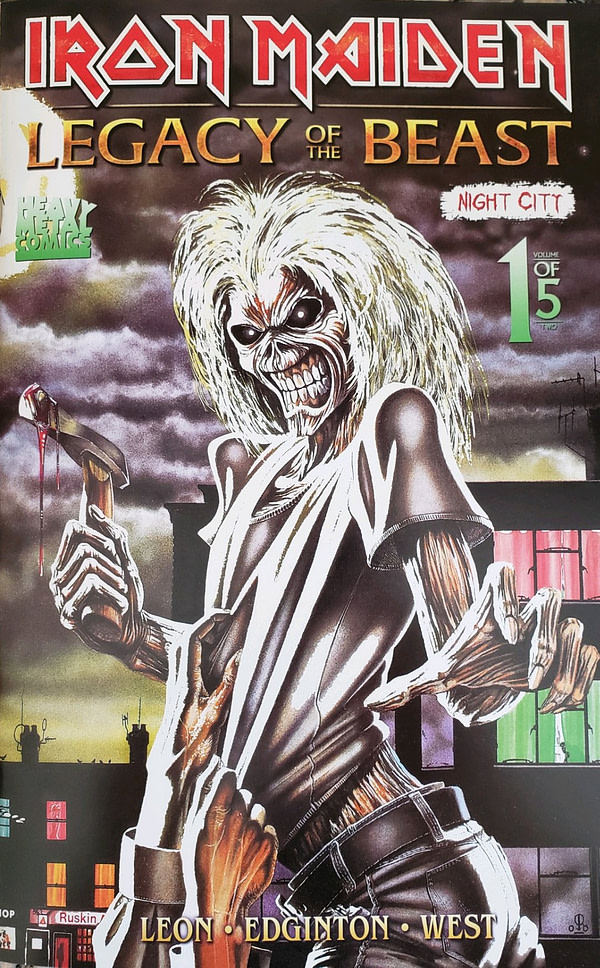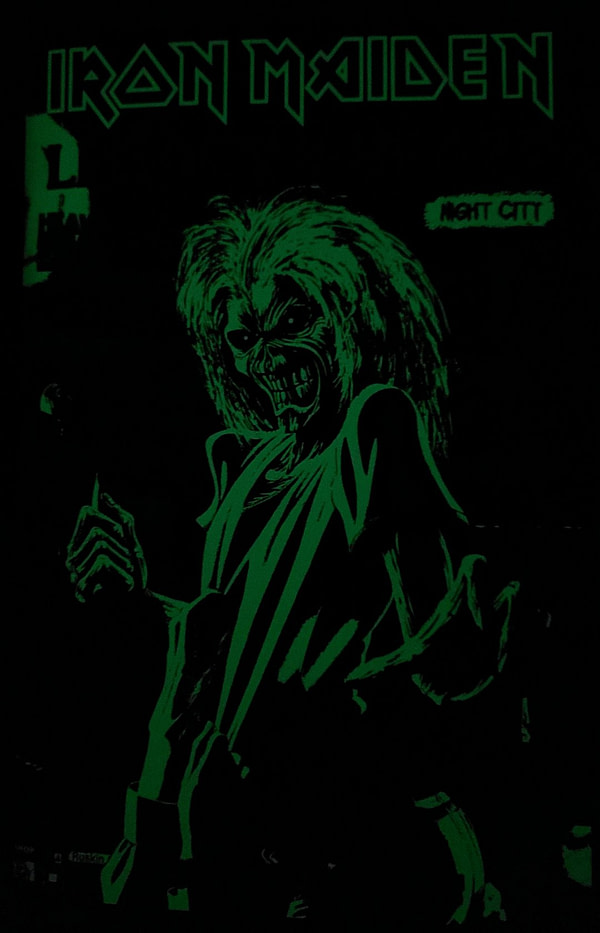 Iron Maiden – Legacy of the Beast Vol 2 #1 Glow in the Dark cover with original "Killers" album art by Derek Riggs.
NYCC exclusive figures – $40 each. 'Black Metal' edition of Taarna / Nelson. 5inch figures w/10pt articulation & accessories. Packaged in bag with metallic header card.
Signing Info:
*All Signings Take Place at Heavy Metal Booth #341
Soft Wood #1 Signing – FRIDAY OCTOBER 4th 2-3PM Tony Fleecs, Jesse Blaze Snider, Evan Dorkin, Sean Chen, Rafer Roberts, DC Hopkins
#295 Music Special Signing – FRIDAY OCTOBER 4th from 3-4PM Justin Jordan, Taylor Esposito, DC Hopkins, Andy Belanger, Alex de Campi, Jon Wayshak, Dan Fogler, Denis Calero
Megadeth: Death By Design Signing: SATURDAY OCTOBER 5th 2-4PM Justin Jordan, Conor Boyle, David Baillie, Jonathan Lang, Andrea Mutti, Andy Belanger, Jeff Burandt, Jason Goungor, Carlos Granda, Sebastian Girner, Alex de Campi, Ben Templesmith
NYCC #294 Industrial Issue Signing – SUNDAY OCTOBER 6th from 2-3PM Andrea Mutti, Matt Emmons, Nick Philpott, Jesse Lonergan, Frank Forte, Taylor Esposito, Donato Giancola