Sandman Overture: An Evening With JH Williams III On Saturday
Last night was one big Neil Gaiman and Sandman Overture event. But there was someone else involved as well…
So later this week if you happen to be San Francisco, you can continue the conversation with artist JH Williams III, with an exclusive Sandman Overture print at the Isotope comic book store.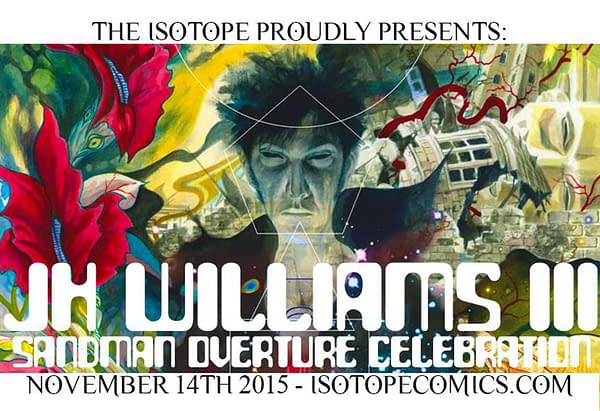 From 2pm-6pm on Saturday, JH WIlliams III will be signing Sandman Overture at Isotope Comics – as well as Promethea, Batwoman and more.
Then from 8pm to midnight they will hold an afterparty at the store.