A Bad Case of Robot Con Crud in Metal Men #5 [Preview]
Metal Men #5 is in stores from DC Comics this week, by Dan Didio, Shane Davis, and Michelle Delecki. We've got a preview below, in which the Metal Men attend Robocon.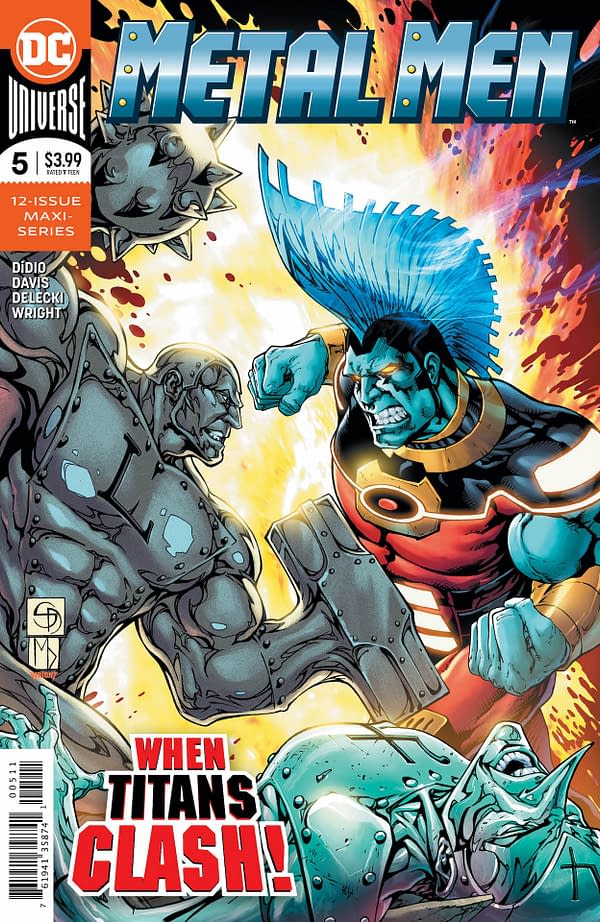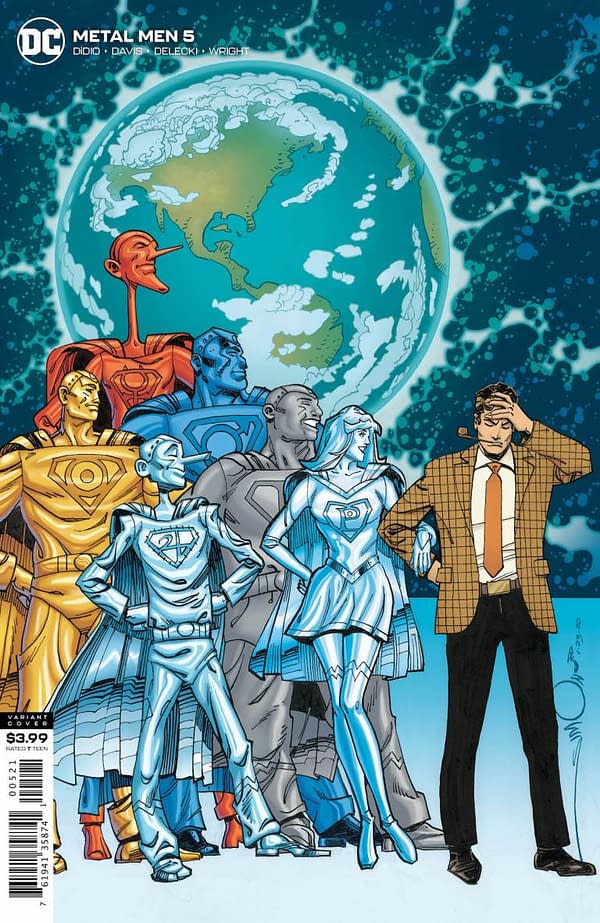 And like any convention, a bad case of the crud is going around.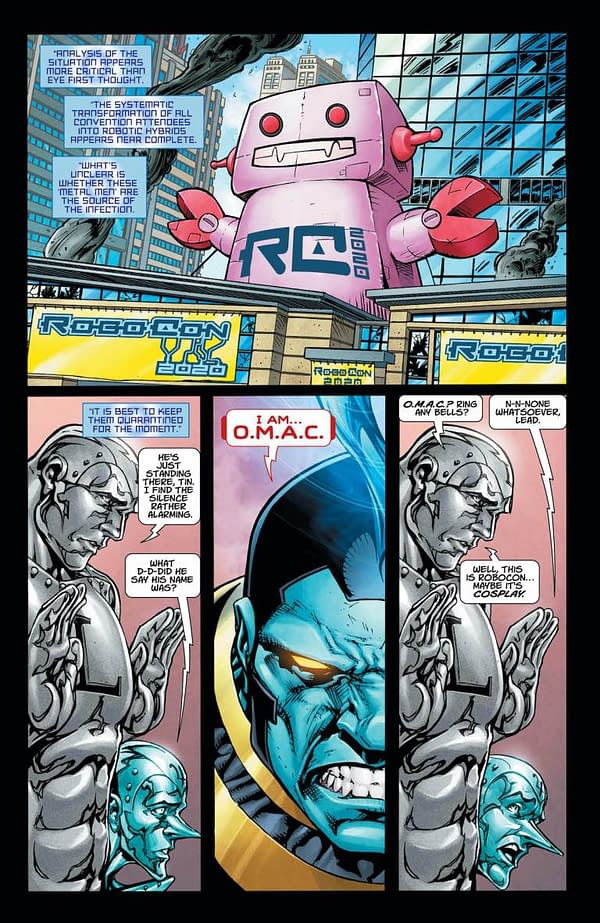 But a virus for robots is a little bit different than the kind humans get.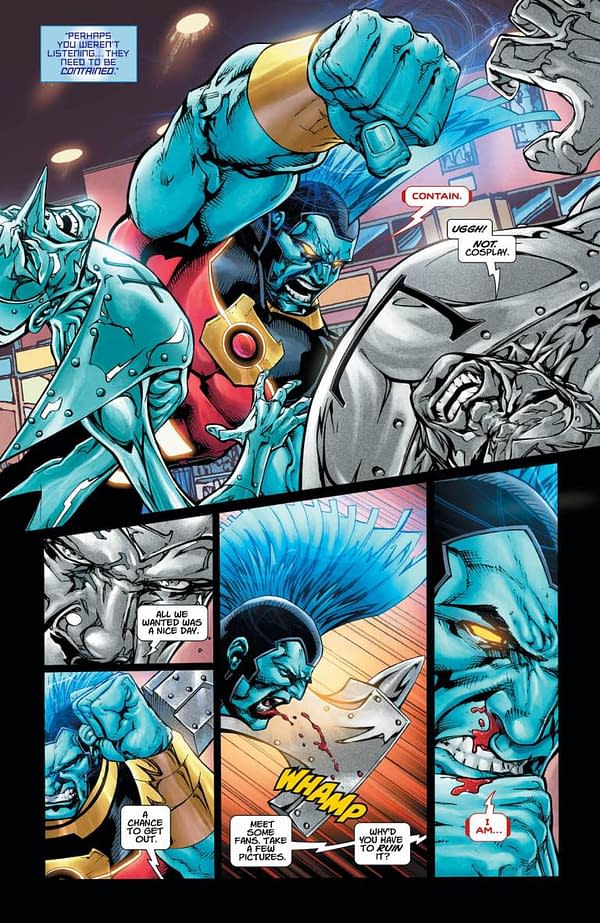 Look, not everyone is a fan of cosplay, but this is a bit of an extreme reaction.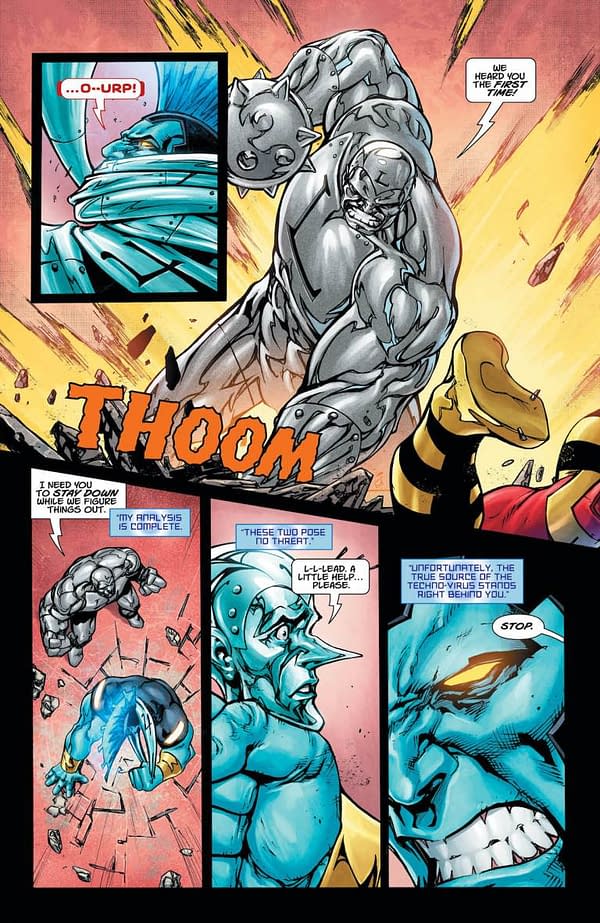 It looks like Mother Machine is not doing her best to contain the outbreak. In fact, the opposite.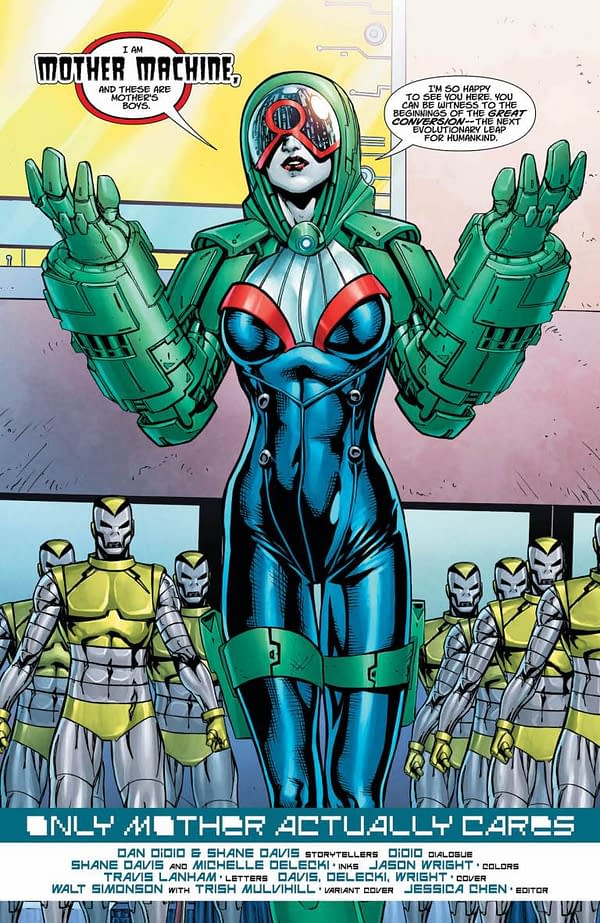 Will the Metal Men be assimilated?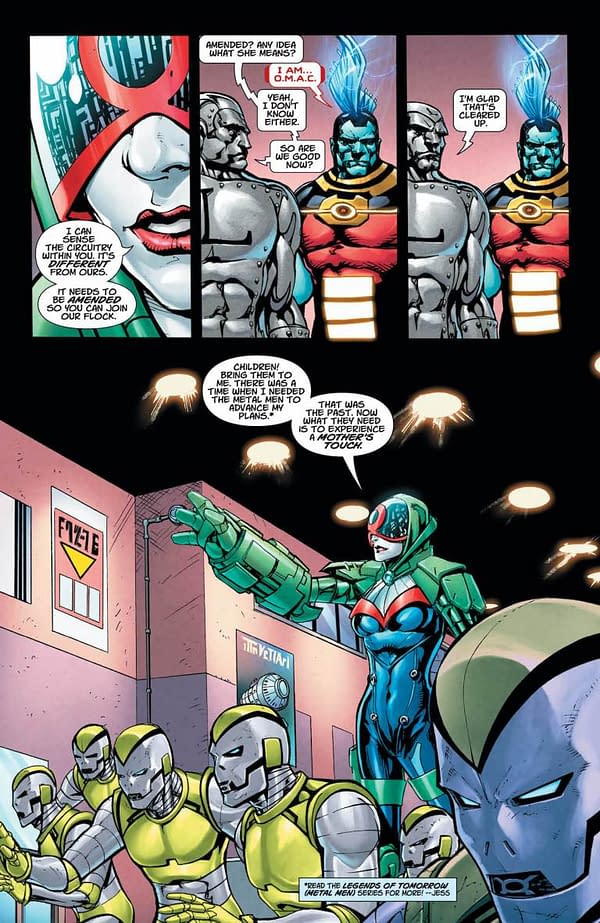 Metal Men #5 hits stores on Wednesday.
METAL MEN #5 (OF 12)
DEC190495
(W) Dan DiDio (A/CA) Shane Davis, Michelle Delecki
Men, who promise them true sentience-where do their loyalties lie? Meanwhile, back at the convention, Lead, Tin, and OMAC team up to face Mother Machine and her -Mother Boys as they wreak havoc at Robot Con-are Mother's Boys a fair match for the Metal Men, or will both parties end in annihilation?Magnus's Metal Men have to choose between Magnus, who gave them life, and the Nth Metal
In Shops: Feb 19, 2020
SRP: $3.99