Jean-Marc Lainé and Thierry Olivier has created a new graphic novel, Fredric, William et l'Amazon. It tells the two interconnecting stories of Wonder Woman creator, and inventor of the lie detector, William Moulton-Marston and the psychiatrist Dr Frederick Wertham, author of Seduction Of The Innocent, which condemned comic books as encouraging homosexuality, deviance, crime and violence. Which also detail Wertham's criticisms of Wonder Woman. And a cover that should get past Warner Bros trademark lawyers.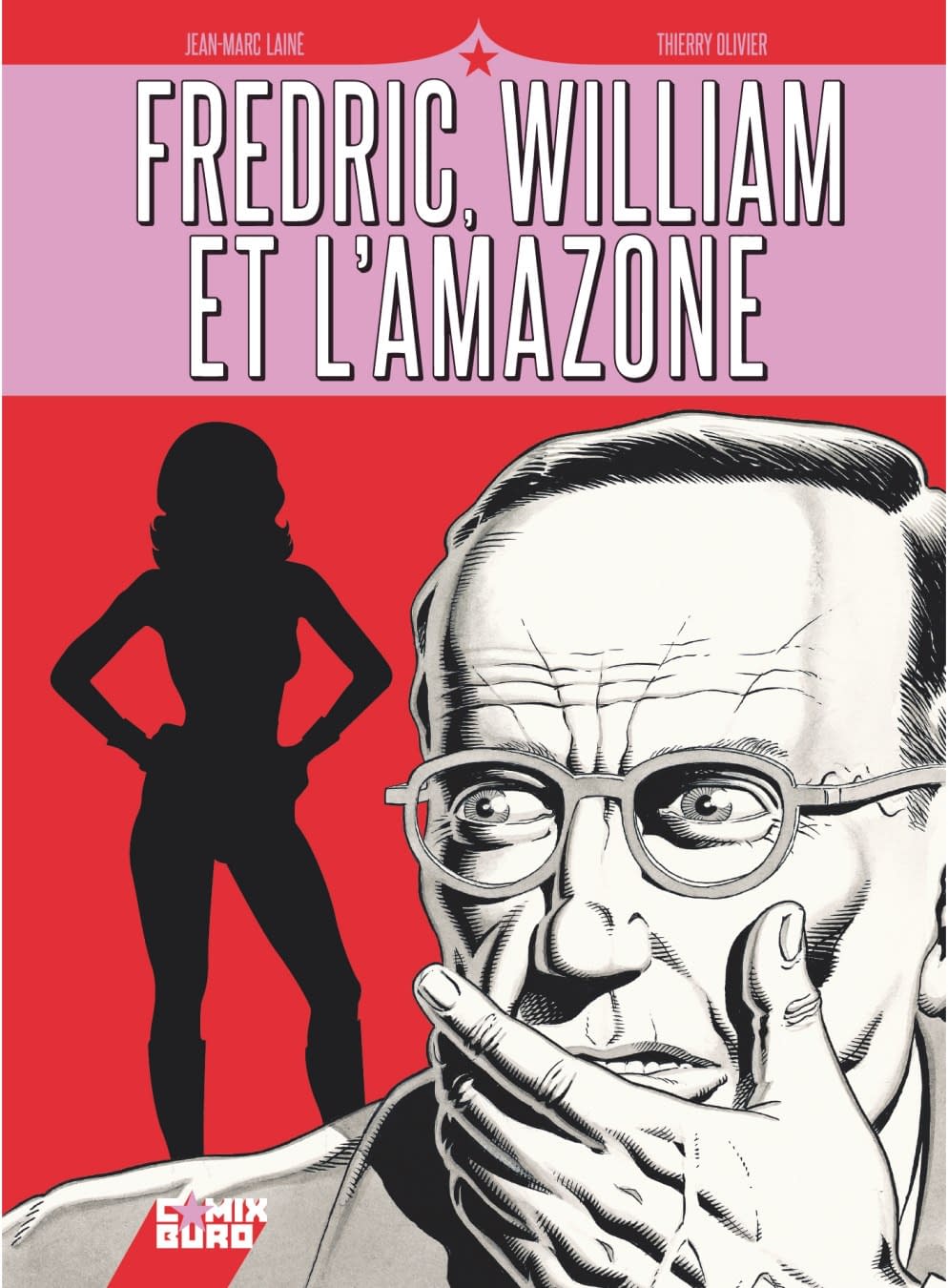 Paranoia in the land of superheroes.

Between the 1930s and 1950s, in the heart of a troubled America in search of itself, two emblematic figures of popular culture stood in opposition: Fredric Wertham and William Moulton Marston. The first, officiating as a psychiatric expert with the justice, carries out a denunciation campaign against comic books while the second, working in the entertainment industry, and author of Wonder Woman , defends its educational merits. Throughout history, through these two characters, a kiosk and passers-by who surround it, the reflection of an American society takes shape.

Fredric, William and the Amazon retraces the evolution of comic books and describes the portrait of a traumatized America, from the great depression to the McCarty paranoia of the Cold War, including the Second World War. He speaks of an America struck by the face of serial killers and then by the great fear of communism.
Hre's a preview…
Enjoyed this article? Share it!