A Manhattan Morning At MoCCA At The Metropolitan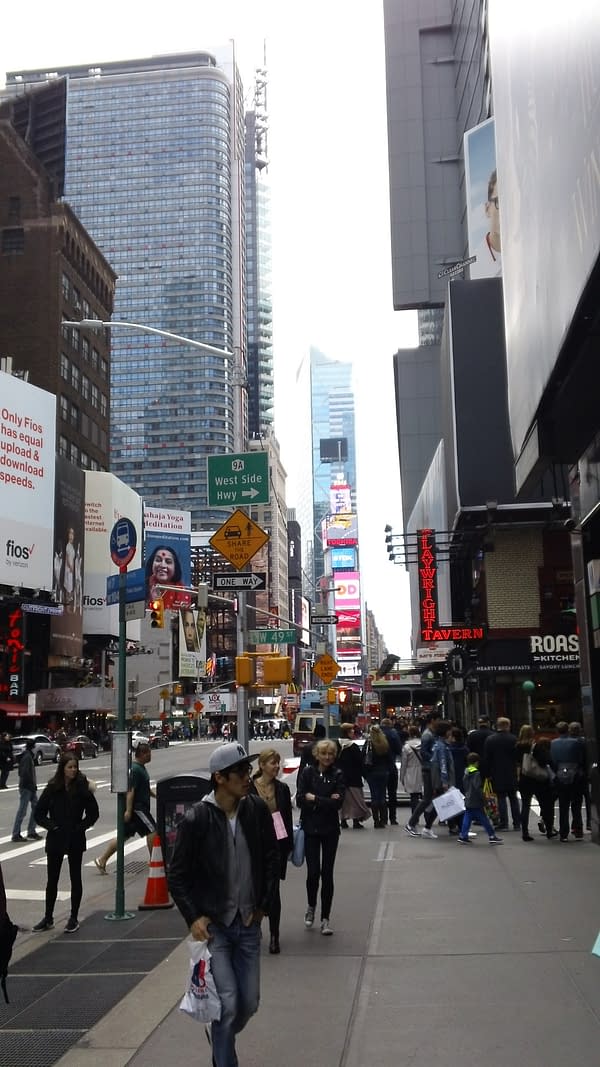 Jason Borelli goes to MoCCA for Bleeding Cool. His Prologue ran yesterday…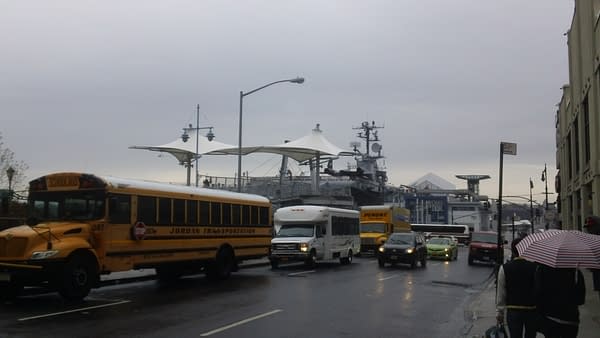 To my surprise, I came home to find that Rich Johnston had published my prologue of MoCCA. And then I read the comments. For the record: Trump-as-Darkseid was my idea, not Rich's. I see the crowds gathering at Trump rallies, and I start drawing comparisons.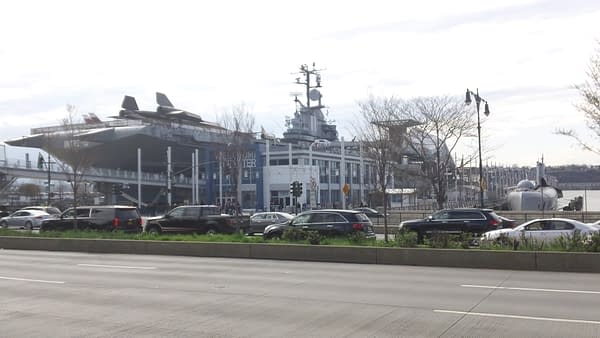 I will concede that the idea of superimposing Jack Kirby's Fourth World onto the American political scene falls apart once you go beyond Trump. For instance: who would be Highfather? Bernie Sanders and Hillary Clinton are old enough, but President Obama tends to fit the role better. Then again, I saw Obama's endeavors of hope more along the lines of Saint Walker and the Blue Lanterns, and I got R. Sikoryak to sketch that for me in 2011.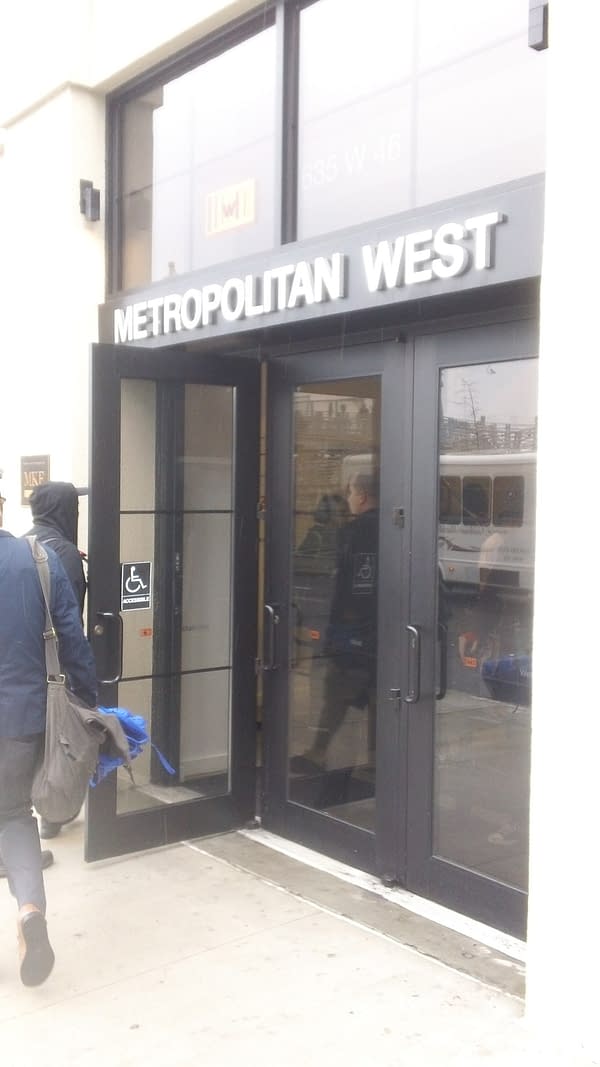 I came out to the show early. I took the ferry to Manhattan and the train to Times Square. I would have waited for the bus to get me to Metropolitan West, but I took a look at the schedule and figured it would be faster for me to walk there.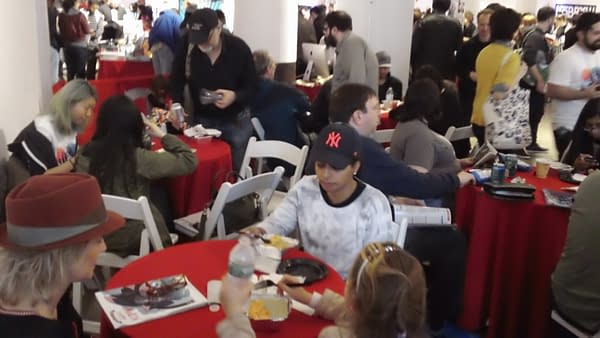 I figure the weather was in the upper-50s with a little rain, so it wasn't a hassle to get there. The building doesn't look like much from the outside, but it manages to hold two floors of alternative comic creators. It's not quite the three rooms of the Puck Building, but it wasn't too bad.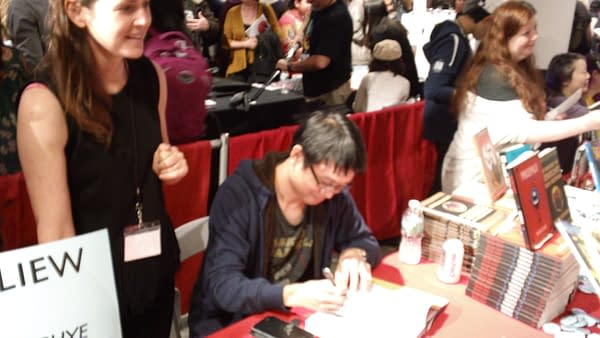 Most of today was scanning tables to see what interests me. In mainstream conventions, I don't really shop around too much. At MoCCA, there's always stuff to check out.
Among the items I picked up were a few minicomics from R Sikoryak, a comic from Josh Neufeld featuring an update from the "cast" of A.D.: New Orleans After the Deluge, and a copy of Hip-Hop Family Tree #1.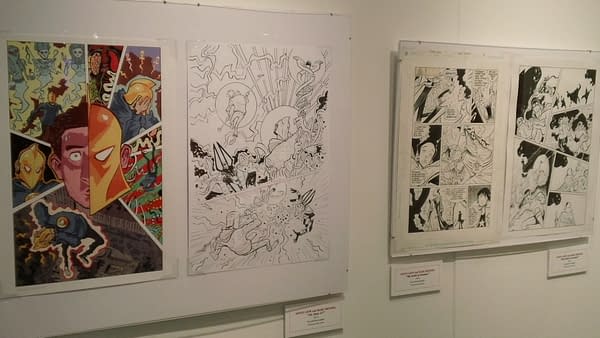 I didn't get any collections because I'm operating on a fixed budget, and I tend to travel with reading material going into cons, and I don't want to get weighed down.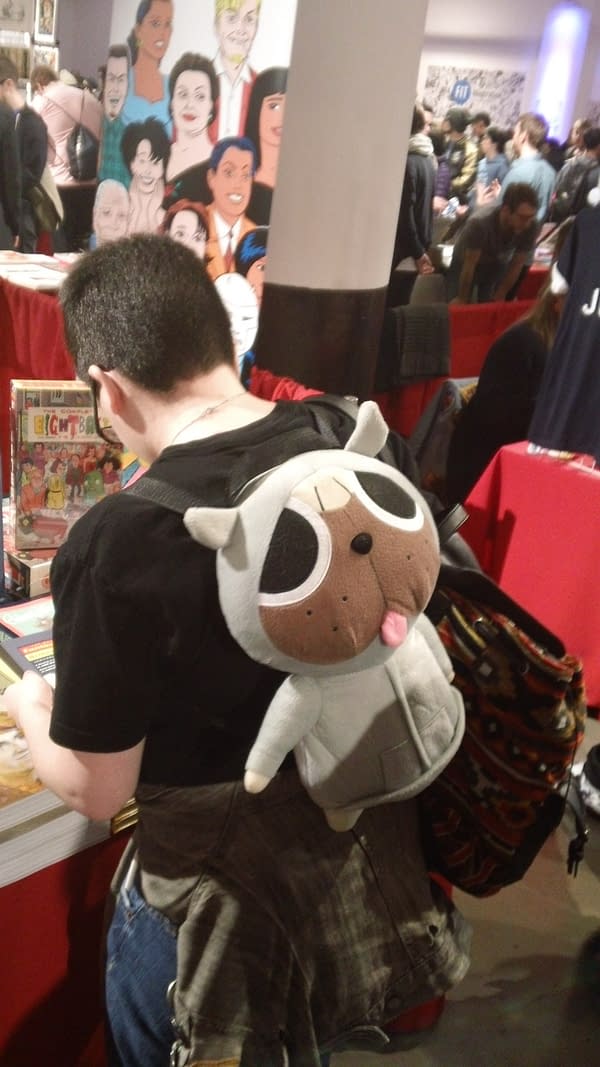 I only made it to one panel . . . the one focusing on Sonny Liew, with his Doctor Fate partner Paul Levitz running it. The session was informative, as Paul went through Sonny's history from Singapore to the U.S.
I'm most familiar with Sonny through My Faith in Frankie (Vertigo) and Re-Gifters (Minx). The venue was a few blocks away from Metropolitan West, at the Ink 48 Hotel.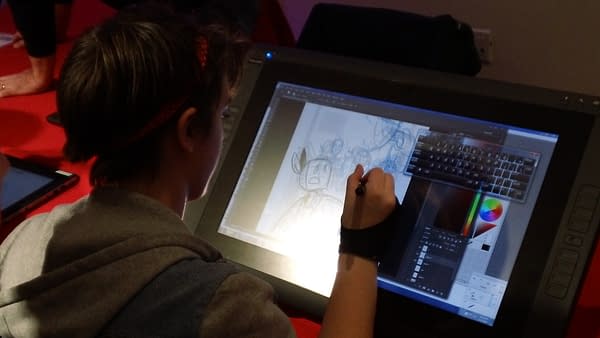 Several artists were available commissions. I met Sean Dillion and got a nice sketch of MPH from Astro City.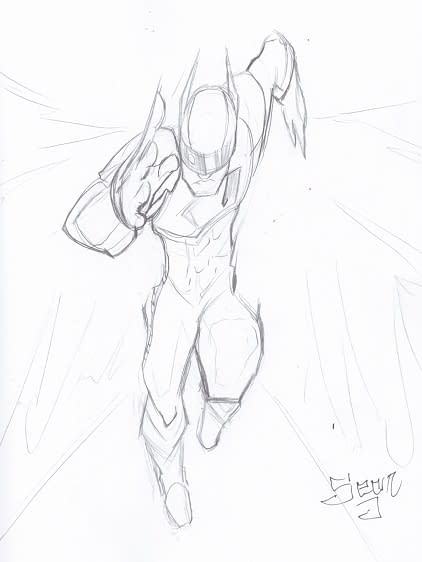 As for the concept I wanted to get? I hit up Ryan Dunlavey, whom I've gotten sketches from in the past. Ryan did not disappoint.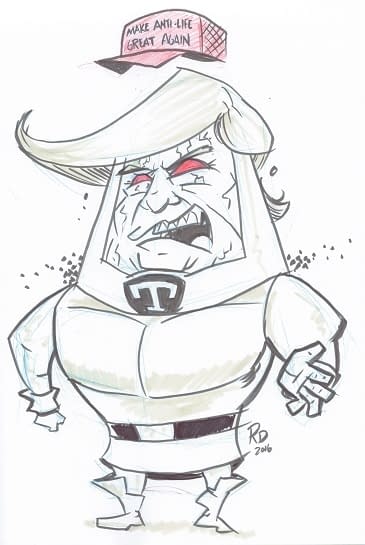 The cap with "MAKE ANTI-LIFE GREAT AGAIN" was a nice touch.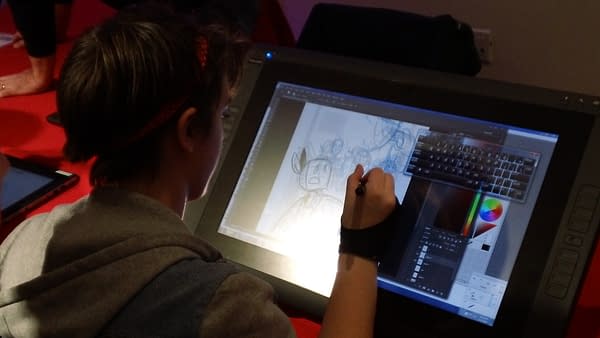 My plan is to make it to MoCCA on Sunday. The weather might persuade me to stay home, as the temperature is supposed to dip into the 40s, and that doesn't account for the high winds. After this, I got a month before AnimeFanFest.
Between that, Free Comic Book Day and the opening of Captain America: Civil War, it should be a geeky period for me.